A woman shared on Reddit why she was so upset with her husband. Every relationship has its rough patches, but what could be so annoying that it's affecting her so much? The problem is that although they have a good and stable income and a trust fund, he gets groceries from food banks! She's already spoken to him, but he doesn't listen. But she's reached her breaking point now. Here's the full story.
The Background
The Original Poster (OP) starts by explaining that she's been with her husband for the last 17 years. They've had a few rocky times, but overall their relationship's been great. She also noted their financial situation…
They Earn Well Above Average in Their Area
While her husband's the main breadwinner in the household right now, OP has a substantial trust fund. So, in combination with her job as a part-time teacher (she's also attending university, using her salary to cover tuition), their joint annual household income is over $200k. The average salary where they live? $50k.
He's Weird When It Comes to Money
OP explains that one ongoing problem in their relationship is how frugal her husband can be. Apparently, he has a nasty habit of trying to control her spending. He wants to "have the final say on how he uses his earnings." OP adds that she's not once spent his money and never expects that to change. Trust fund, remember?
He Uses Foodbanks
However, there's one big issue between them that hasn't gone away: her husband regularly goes to foodbanks for groceries. They don't even need the food. But he insists on going anyway so they can save money. He purposefully makes himself look scruffy and takes their old car in order to "blend in."
She's Explained the Ethical Issues
OP hates it. She's told him – someone who's never experienced food scarcity – how valuable those foodbanks are in the community, but he refuses to listen. Worse still, they don't need more groceries, so what he takes from the foodbank often goes in the trash anyway. The last straw happened recently…
He Did It Again
On the morning OP published this story on Reddit, she'd come home to discover her husband had filled their fridge with "fresh produce and meat." When she asked him about it, he owned up to taking it from another foodbank. He said he'd seen something on Facebook about them receiving a donation. When she checked the post, she saw others commenting to ask if anything was left. There wasn't…
She Needed Space
OP showed her husband the comments but he didn't care. According to him, those people should have just got there earlier if they needed food. OP couldn't take it anymore. Needing space, she packed a bag and went to stay at her brother's place for a couple of days.
Her Husband and His Family Weren't Happy
Her husband told OP she was "overreacting [and] being vindictive." He told her he didn't care how she felt; that he'd keep going back to the foodbanks. Now his family's getting involved, too. Apparently, she's an a****** who should "stop interfering with his choices."
Is She In the Wrong?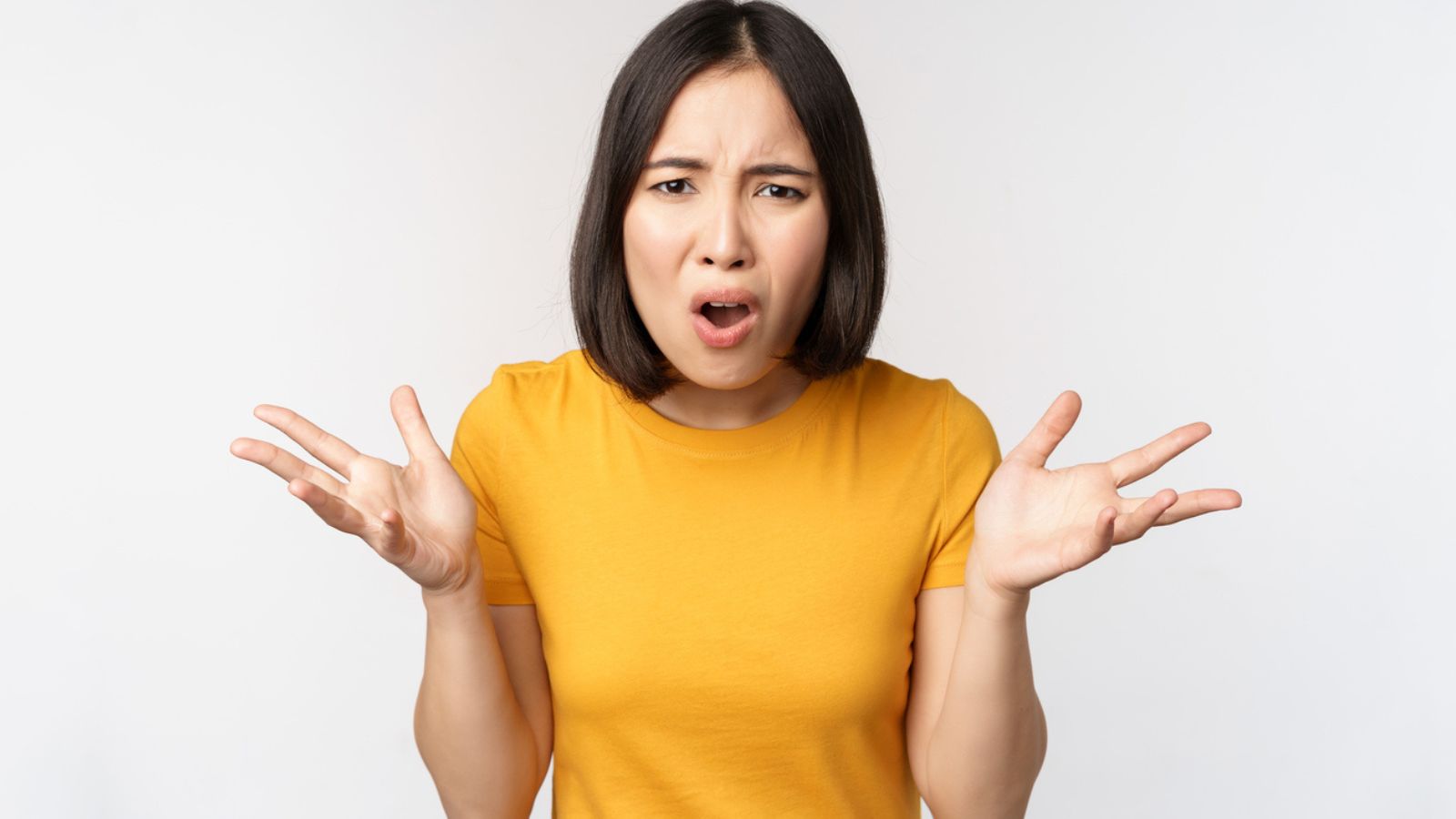 OP turned to Reddit for a second opinion. All she really wanted space for was to stop feeling so angry at her husband. She knows she could drop the whole issue and let him off the hook, but she hates that he takes food from people who actually need it. Is she in the wrong here?
Reddit's On Her Side
Absolutely not. That, in a nutshell, is how people on Reddit responded. According to them, the only person who should apologize for anything is her husband. The top comment said:
"This is completely unhinged. A man making 200k while married to a woman with a trust fund going to a food bank is unacceptable. I couldn't live like that, and I also couldn't live with someone controlling how the money was spent. You are absolutely not wrong to want space. I would want permanent space."
Does He Need Counselling?
Other Redditors made the point that something in her husband's past might be responsible for his issues around it. Perhaps he could benefit from therapy? One person wrote:
"I imagine there is some kind of food insecurity or trauma around food in the husband's past that makes him essentially steal food that he doesn't even need. (I know it's not legally stealing – but ethically it is.) I'm wondering what his early childhood was like – whether either of his parents were addicts, whether food was readily available etc, etc. I would make counselling a condition of any return home. He can afford it, and it might help save the marriage."
Speak to the Food Banks
Others were less sympathetic. Many thought her husband's actions were downright despicable and that OP should go to the foodbanks to warn them about him. For example, one said:
"What your husband is doing isn't frugality, it's being a s***** person. I would go to the food bank with his photo and speak to the person in charge. Tell them you're very sorry your husband has been coming, but you want to let them know he is not in need of a food bank. If possible, I'd offer to make a charitable donation to cover the food he has taken from them. I don't know if they can outright refuse him or not, but it's worth a shot. They should be aware."
What Do You Think?
So, whose side are you on? Do you agree that the villain of the story is OP's husband? Or, like her husband and his family say, was OP being unreasonable somehow? What should OP do to tackle the issue? Drop a comment with your thoughts.
KEEP CLICKING RIGHT FOR MORE DRAMA LIKE THIS:
She Wants Her Rich Husband to Defer to Their Kids' Nanny. He Feels Like He's Being Replaced. Who's Right?
A Reddit user and her husband hired a nanny to help look after their kids. Now she wants the husband, who's rarely there, to follow the nanny's lead at bedtime. Click the link below to find out what happened.
SHE WANTS HER RICH HUSBAND TO DEFER TO THEIR KIDS' NANNY. HE FEELS LIKE HE'S BEING REPLACED. WHO'S RIGHT?
After Doing a Genetics Test, Her Sister Drew Wrong Conclusions That Broke Their Family Apart. Five Years Later, the Truth Came Out. Now She's Furious About What Happened. But Wasn't It Her Fault in the First Place?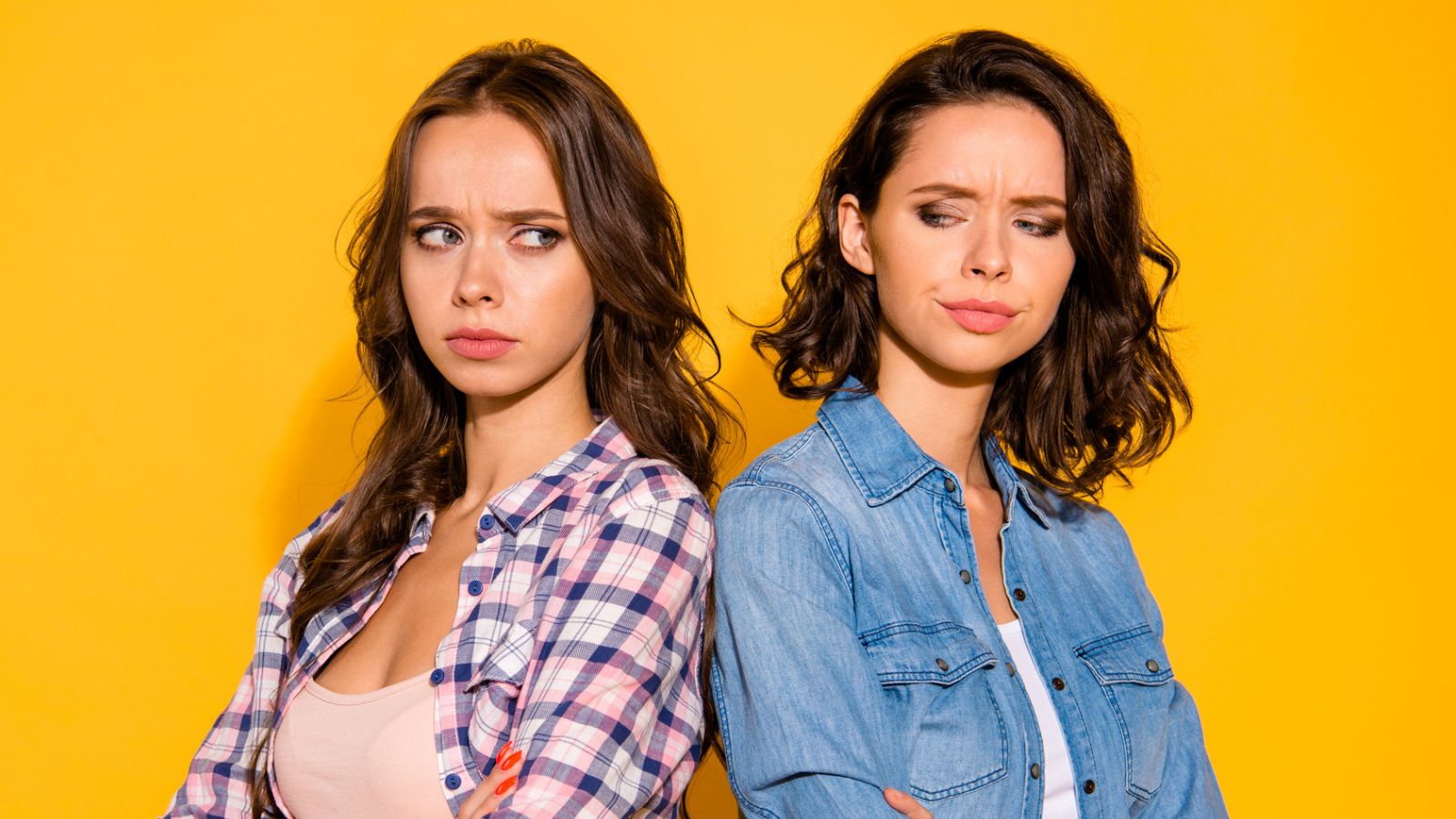 Five years ago, her sister distanced herself from the family for no apparent reason. Recent family revelations finally explain why she left, but also show she'd made a major mistake. Here's the story.
AFTER DOING A GENETICS TEST, HER SISTER DREW WRONG CONCLUSIONS THAT BROKE THEIR FAMILY APART. FIVE YEARS LATER, THE TRUTH CAME OUT. NOW SHE'S FURIOUS ABOUT WHAT HAPPENED. BUT WASN'T IT HER FAULT IN THE FIRST PLACE?
Her Son Was Sent Home From School for a Ridiculous "Dress Code Violation." How She Responded Was Hilarious.
A mom turned to Reddit after her child's school demanded she come pick him up for a "dress code violation." When she found out how ridiculous the issue was, she took genius revenge. Click below for the story.
HER SON WAS SENT HOME FROM SCHOOL FOR A RIDICULOUS "DRESS CODE VIOLATION." HOW SHE RESPONDED WAS HILARIOUS.
His Brother-In-Law's Kids Ruined His Art Supplies, so He's Taking Him to Small Claims Court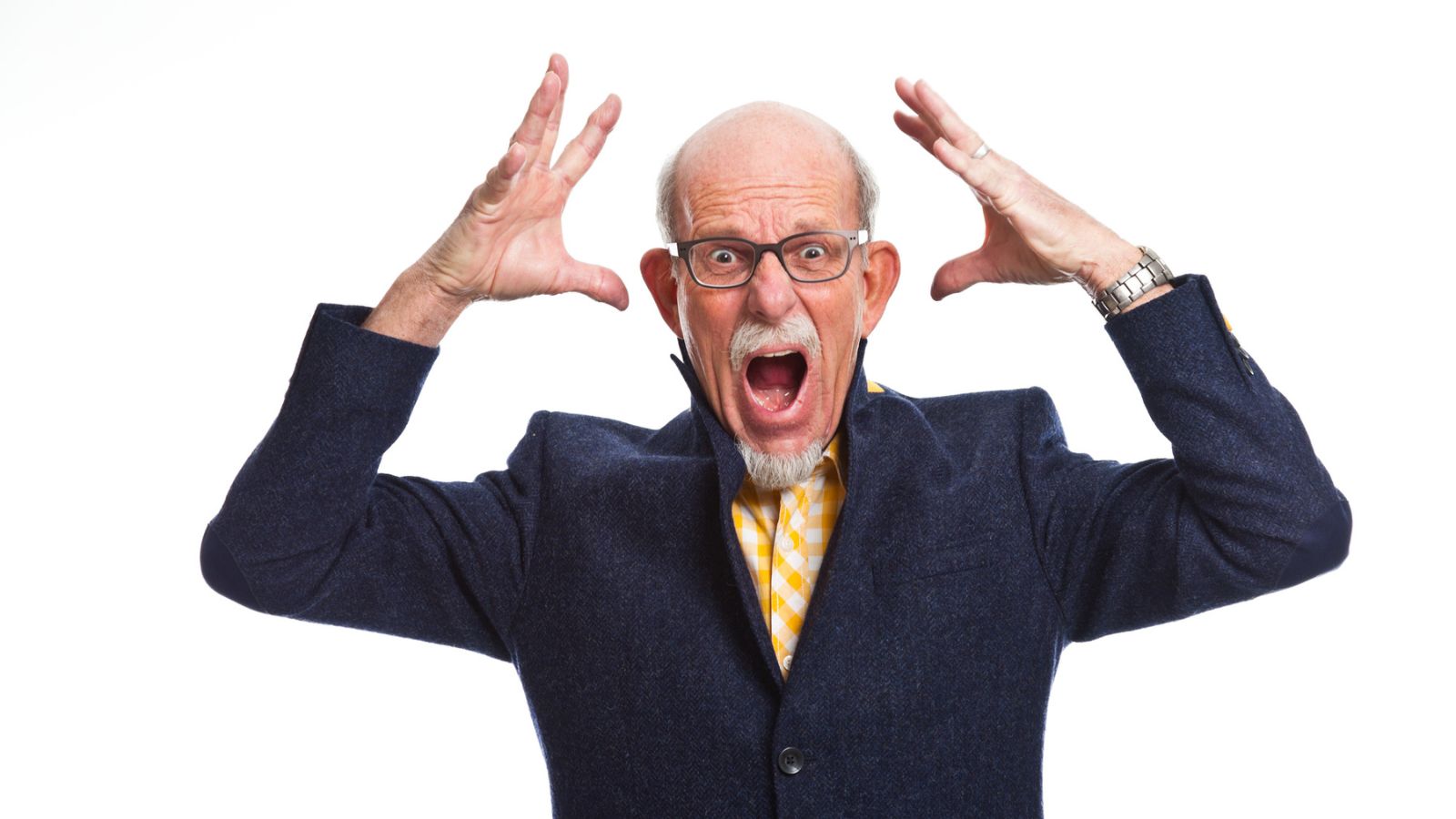 A Reddit user described how his brother-in-law's kids just ruined hundreds of dollars worth of art supplies. After refusing to pay for them, OP's planning to take him to small claims court. Click below to read the full story.
HIS BROTHER-IN-LAW'S KIDS RUINED HIS ART SUPPLIES, SO HE'S TAKING HIM TO SMALL CLAIMS COURT
His Ex Didn't Want Him Around for Their Baby. 13 Years Later, She's Demanding Child Support. Should He Pay?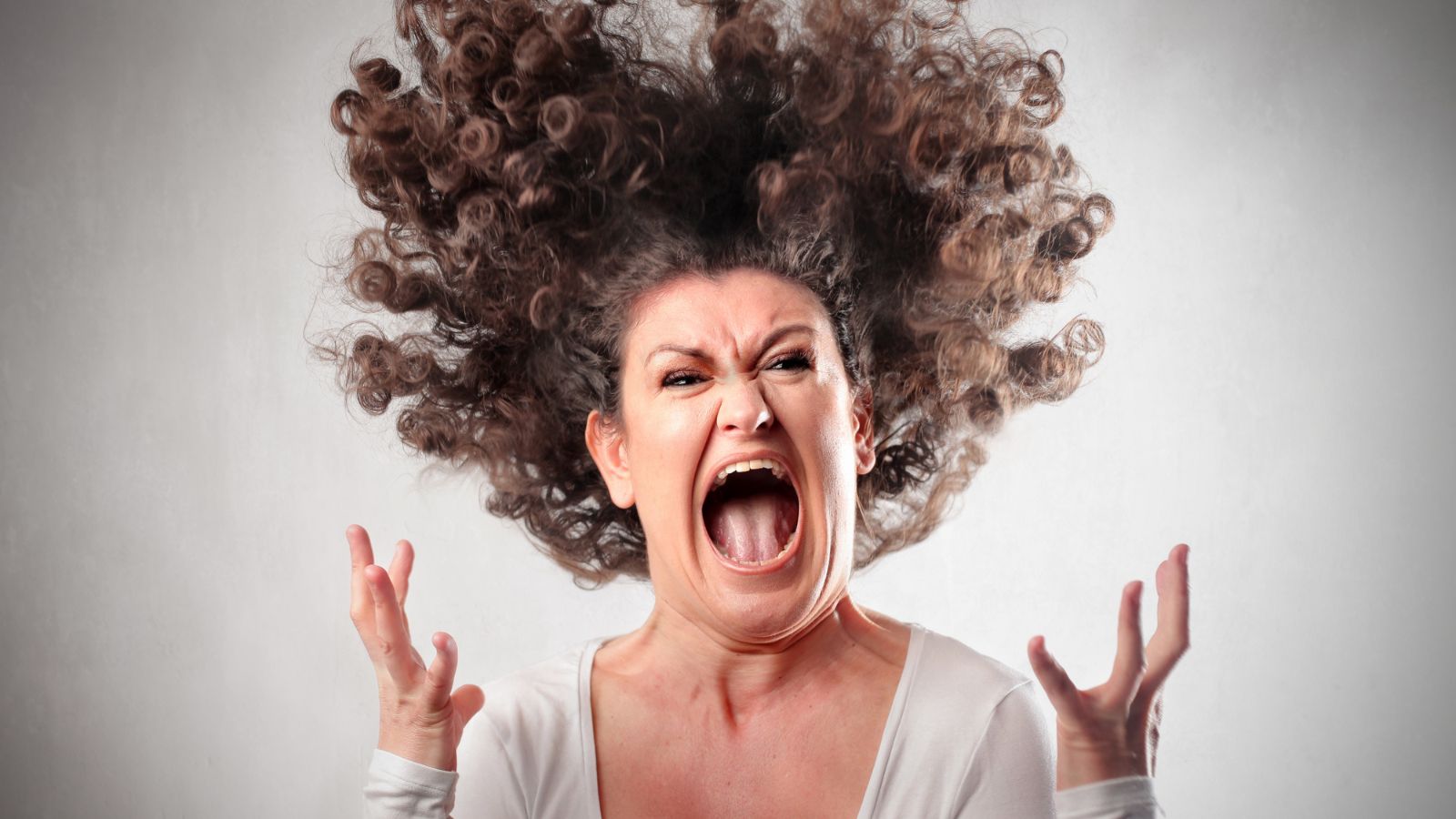 A Reddit user has asked her husband to step aside while their nanny handles the kids each evening. Now he feels replaced – especially because he pays the nanny's salary. Click below to read the full story.
HIS EX DIDN'T WANT HIM AROUND FOR THEIR BABY. 13 YEARS LATER, SHE'S DEMANDING CHILD SUPPORT. SHOULD HE PAY?
Source: Reddit.