First dates can be nerve-wracking, and the last thing you want is to ruin your chances by asking the wrong questions. But fear not, we've got you covered. Here's a list of 14 questions you should absolutely avoid if you don't want to spook your date:
14. "Does my [habit] annoy you?"
This sort of question is a big no-no. Why would you bring up your negative traits on a first date? It will make you look like you aren't worthy or lack confidence.
13. "Where do you see this going?"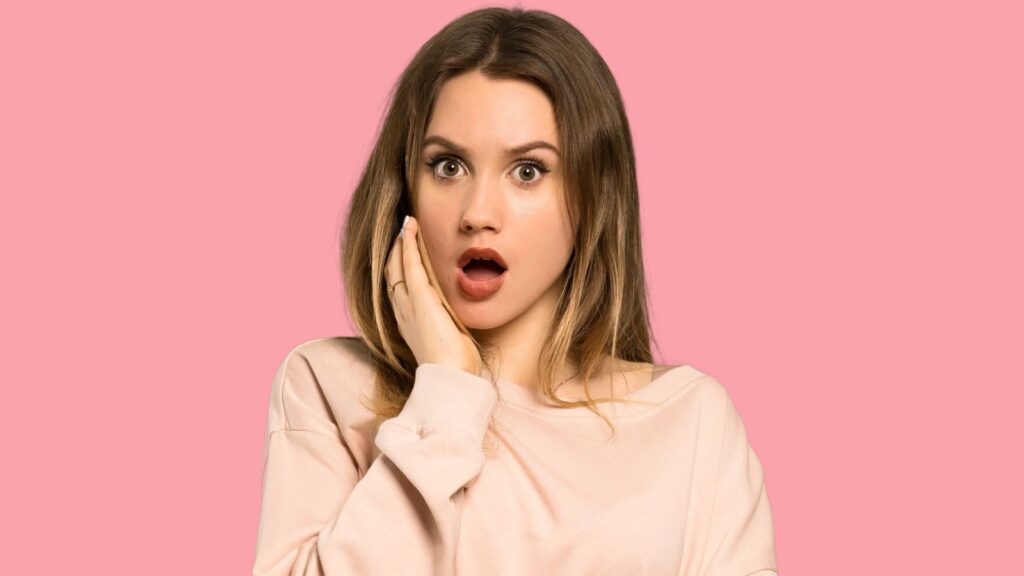 It is one of the worst questions you could ask on a first date. It's way too early to ask how things can go between you two. Of course, you want to get to know the person as much as possible, but first dates are about establishing a comfortable connection.
12. "Do you own a house?"
Asking if they own a house, car, or other expensive goods sounds like you're only interested in their financial situation. It might also come across as a bit rude on a first date.
11. "Are you on dating apps?"
This question doesn't bring anything to the table, and it can feel a bit awkward. If your date has used dating apps, it doesn't really matter. They decided to get to know you more and give you their time. Instead, choose another topic to spark romance.
10. "How much did you spend on that?"
Whether it's a designer handbag, the latest cellphone, or a pair of flashy sunglasses, inquiring about the cost of your date's personal possessions might just scream out, "gold digger"! If you don't want to seem shallow and money-obsessed, then give this one a wide body swerve.
9. "Do you like what I'm wearing?"
This question may make it seem like you're fishing for compliments. It also invites an answer that you might not like – or even comments about how you look in general.
8. "Are you dating anyone else?"
A first date is a little soon to start getting possessive. It's also too early to beg the question of whether your hot-or-not date is already sleeping with anyone else. Save this one for a few dates down the line if you feel at that point that you want to progress things further.
7. "Why did you break up with your last partner?"
Your date's last relationship is, at this point, really none of your business. Plus, if things went badly, they might not want to talk about it…
6. "What do you want from a relationship?"
Again, you want to wait until way after a second date to ask this one, let alone the first. If it doesn't make them run a mile, it might at least make you seem more than slightly desperate.
5. "How many kids would you like?"
Whoah. It's way, way too soon for this one. 'Nuff said. Unless you're not feeling the connection and really do want to scare them off, perhaps…
4. "Are you close to your family?"
Family relationships can be very complicated. By all means, make casual inquiries regarding whether or not their parents are around and whether or not they have siblings. But the deep dive into family ties is best saved for later dates.
3. "Can you tell me about yourself?"
This one sounds like you're having a job interview, not a first date. It might also leave them wondering where to begin, which could lead to an awkward silence. Instead, try asking about more specific things, such as their job, neighborhood, and/or what they like doing in their spare time.
2. "How many partners have you had?"
There's implied judgment lurking within this question. Plus the potential for double standards. In any case – at least at this early stage – the answer to this one really is none of your business either!
1. "Why are you still single?"
No, no, no! This question goes along with the assumption that there's something wrong with being single. It also puts the other person on the back foot, as they may think they need to prove something to you from the outset. On the other hand, they might just save themselves the bother by walking out right there and then…
Can You Think of Any Others?
Is there anything else you think you should never ask or talk about on a first date? Any topics that are off-limits in your bid to make a good first impression? What about talking points that should feature on a first date? Drop a comment with your thoughts!
MORE ARTICLES LIKE THIS COMING UP:
10 Clueless Men Reveal Painfully Obvious Hints They Missed From Women
Let's face it: many men aren't exactly experts when it comes to picking up on subtle signs someone's interested in them. However, others only get the message when you literally put it on a plate for them. Here are 10 guys who definitely fall into the latter category…
10 CLUELESS MEN REVEAL PAINFULLY OBVIOUS HINTS THEY MISSED FROM WOMEN WHO FANCIED THEM
Married Men Admit Doing These 10 Things When Home Alone
Ever wondered what your husband does when they're by themselves in the house? Time to find out…
MARRIED MEN ADMIT DOING THESE 10 THINGS WHEN HOME ALONE
10 Dirty Little Secrets People Just Shared Online
Someone on Reddit recently asked people to reveal "secrets they couldn't tell anyone because it'd probably ruin their life." Here are 10 of the most scandalous responses.
10 DIRTY LITTLE SECRETS PEOPLE JUST SHARED ONLINE
Men Reveal 12 Things That Instantly Make Hot Women Unattractive
What makes a girl go from a 10/10 to a 1/10 in a flash? That's the question someone just asked men on Reddit. Here are 12 of the most popular responses…
MEN REVEAL 12 THINGS THAT INSTANTLY MAKE HOT WOMEN UNATTRACTIVE
Men Who Lived Alone Reveal 14 "Female Touches" They Experienced When a Woman Moved In
When someone on Reddit asked men who once lived alone about the "female touches" ladies made upon moving in, thousands rushed to share their experiences. Here are 14…
MEN WHO LIVED ALONE REVEAL 14 "FEMALE TOUCHES" THEY EXPERIENCED WHEN A WOMAN MOVED IN
The images in this article are for illustrative purposes only and do not represent anybody in the story.