A Reddit user faced a dilemma after her husband came home drunk, triggering a heated confrontation with her sister-in-law. The sister-in-law's outburst led the woman to ask her to leave. But was her decision to kick her SIL out justified? Here's the full story..
The In-Laws Are Staying With Them
The Original Poster (OP) starts by explaining that her sister-in-law, her husband, and their 14-year-old child are staying at their house for the next week to attend a family funeral. Thankfully, they have a big place, so it's working out fine – except for the fact her SIL's incredibly opinionated.
Her SIL's Father Was an Alcoholic
OP also explains that her SIL and husband have different fathers. Her SIL's dad actually passed away a decade ago from liver failure. Apparently he was a serious alcoholic – so much so, in fact, that SIL "turns into a b**** whenever she sees anyone drinking." She responds worst when it's a member of the family.
OP's Husband Went Out Drinking
Despite her SIL's history, OP's husband (who usually doesn't drink much at all) decided to go out drinking with his friends last night. She describes it as a last "hoo-ra" to celebrate the fact he and OP will be having a baby soon. It was a send-off into the world of parenting and OP "encouraged him to go." It didn't end well, though…
He Came Home Wasted
OP organized an Uber home for her husband at around 11pm. When he showed up, he was clearly wasted. Apparently, he walked into the house singing an Al Green song and ended up dancing and spinning OP around their living room, tripping over himself the whole time. But she didn't mind! In OP's words, she was "having a f****** blast with [her] drunk husband."
SIL Ruined the Fun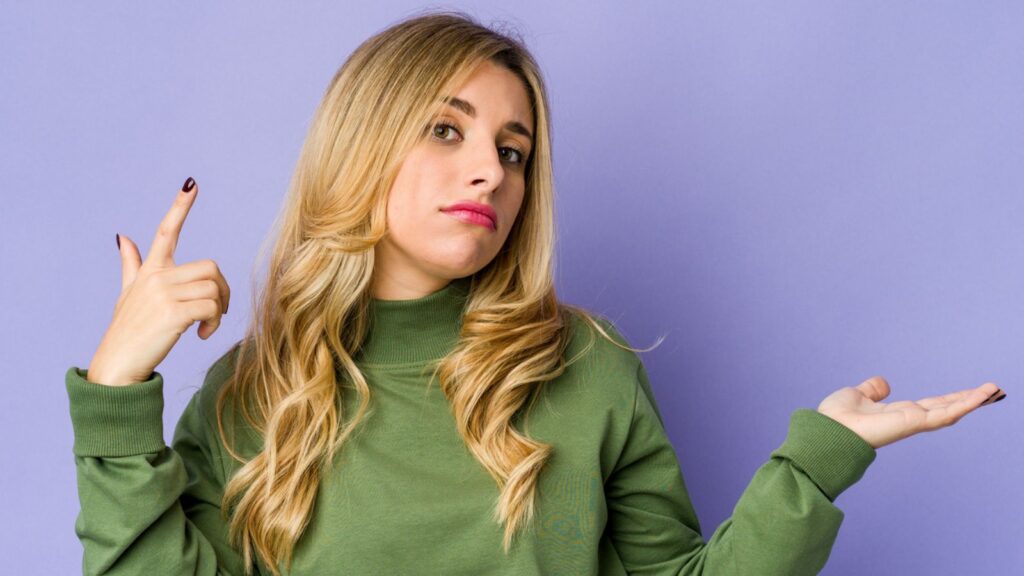 However, the fun and games didn't last. SIL came into the living room and instantly started yelling at OP's husband, screaming that he'd end up "just like dad." The onslaught killed his mood to the point that he started to cry. That's when OP lost it…
OP Was Furious
Seeing the impact this was having on her husband, OP saw red. She shouted at SIL, "How can he turn out like a POS when the POS isn't HIS father?" Then yelled at her to get out of her house and never come back.
SIL Had to Leave
SIL instantly stopped her tirade. She said she couldn't leave – she didn't want to take her daughter out so late at night and no hotels would have a vacancy. She also said OP's husband "knew better" than to drink when she was around. OP wouldn't hear it, though. She put her foot down and make them leave.
Everyone's Mad At Them
Everyone else in the family is now angry at OP and her husband for a) his drinking in front of SIL and b) making them leave. But, as OP adds later, she never said the three of them had to go. She only said SIL had to leave. According to OP, it was her choice to wake the others up and take them with her. Nevertheless, she wanted another opinion. Was she in the wrong?
Reddit's On Her Side
The majority of people on Reddit came out in support of OP's actions. For example, the most popular comment read:
"you're the type of partner that a guy would be lucky to have. You let him go and hang with his buddies to celebrate, you celebrated with him when he came home happy drunk, and you defended him fiercely when he needed it. It is also obvious he doesn't have a drinking problem, that he just had fun RESPONSIBLY (you got him an uber home), so your SIL needs to get some help with her very obvious mental issues and not equate one night of your husband having fun to what her dad was."
The Sister's the Problem
Other people agreed that SIL is the real culprit. One person said, "SIL is also the a****** for waking up the innocent to suffer her punishment with her. She was awake and getting kicked out, not her husband and definitely not her kid."
Another chimed in to say, "Agree 100% with this take right here. If you're a guest in my home, you [can't say anything] about what I do and how I conduct myself in it. You know where the damn door is at if you don't like it."
What Do You Think?
So whose side are you on? Do you agree with how OP handled the situation? Was it fair for her to kick her SIL out of the house? Or should she have been more understanding, given her father's history of alcohol abuse? Drop a comment with your thoughts.
CLICK RIGHT TO READ MORE ARTICLES LIKE THIS ONE:
Her Husband Bought Her a "Special" Dress to Wear In Front of His Friends While She Served Them Drinks. He Says She's Uptight For Refusing to Wear It. But She's Not, Right?
Her husband bought her a mini dress and "special accessory" to wear in front of his friends. When she refused to wear it, he accused her of being too uptight. But she doesn't think she's being unreasonable. Is she?
Her Husband Bought Her a "Special" Dress to Wear In Front of His Friends While She Served Them Drinks. He Says She's Uptight For Refusing to Wear It. But She's Not, Right?
Her Ex Abandoned Her When She Got Pregnant, Then Tragedy Struck Again. When He Turned Back Up, He Was Devastated. But Had She Done Anything Wrong?
He abandoned her when she got pregnant. Months later, he showed back up, wanting to see their child. He didn't know tragedy had struck. Here's the story:
HER EX ABANDONED HER WHEN SHE GOT PREGNANT, THEN TRAGEDY STRUCK AGAIN. WHEN HE TURNED BACK UP, HE WAS DEVASTATED. BUT HAD SHE DONE ANYTHING WRONG?
His Brother's Pregnant Teenage Girlfriend Threw Away the Dinner He'd Cooked for Them. He Was Livid. Was He Wrong for How He Responded?
What would you do if you cooked dinner for your brother and his pregnant teenage girlfriend, only for her to complain about the meal, demand something else, and then throw your leftovers in the trash? Here's what one guy did (and how it didn't go down well with anyone…).
HIS BROTHER'S PREGNANT TEENAGE GIRLFRIEND THREW AWAY THE DINNER HE'D COOKED FOR THEM. HE WAS LIVID. WAS HE WRONG FOR HOW HE RESPONDED?
His Wife's Forever Giving Money to Her Low-Life Ex-Husband and Son. Now She Can't Afford Her Share of a Vacation. Was He Wrong to Cancel It?
After giving her ex-husband and adult son even more money, she couldn't afford her share of an upcoming vacation. Instead of paying for her, though, he chose to teach her a lesson. Here's the story…
HIS WIFE'S FOREVER GIVING MONEY TO HER LOW-LIFE EX-HUSBAND AND SON. NOW SHE CAN'T AFFORD HER SHARE OF A VACATION. WAS HE WRONG TO CANCEL IT?
She Took One Look at the Engagement Ring and Thought He Was Joking. Now She's Not Talking To Him. Did He Do Anything Wrong?
She said yes when he proposed, then thought it was a prank after taking a proper look at the engagement ring. Now she isn't talking to him. Here's the full story.
SHE TOOK ONE LOOK AT THE ENGAGEMENT RING AND THOUGHT HE WAS JOKING. NOW SHE'S NOT TALKING TO HIM. DID HE DO ANYTHING WRONG?
The images above in no way represent anybody in the article.
Source: Reddit.