Whether it's the place you live, a rental property or even a house you've inherited, everyone wants to get the best possible price when selling real estate, right? Which is exactly why you need this list of ways to maximize the value. Here are 10 cheap and easy hacks that can give the sale price a disproportionate boost.
10. Curb appeal
First impressions count, so make sure your home is giving off the right vibes. Paint or power wash the front door, add a new number or name sign and strategically place a hanging basket or potted plant for some added color. This will make your property stand out for all the right reasons!
9. Quick fixes
While every home has its little flaws – no buyer wants to see them! The good news is that many things are easy to fix. Look out for the likes of moldy sealant, stained grout, peeling or flaking paint, dirty marks on walls and closet doors, and accumulated limescale.
Then grab what you need before setting to work. Most of these things can be fixed without calling in the professionals – or splashing too much cash.
8. Freshen up the kitchen
A great kitchen can be a real selling point when it comes to shifting houses. You don't need to spend a lot of money to max out yours, either. If you cannot stretch to a new kitchen, you could use paint and replacement handles and doors to make a bigger impact without blowing the budget. A few well-chosen, color-coordinated accessories can also go a long way.
7. Let there be light
Surely everyone loves a light, bright home? This is particularly important when you're showing your property off in winter, but you can let in more light at any time of the year. Open curtains fully, use lamps to illuminate dark corners, and switch on the overhead lights to ensure each room looks far from drab.
6. Banish clutter
Too much stuff – and even an excess of furniture – can really make a home feel small. Tidy up before every viewing, and store what you don't need out of sight. While a little character can be a good thing, too much personal stuff can actually be pretty off-putting.
5. Pick up the paintbrush
A tin of paint doesn't cost much – and can go a long way when you have a house or apartment to sell. Fresh, light, neutral colors work best and can even have the effect of making each space look bigger than it is. This is easy to do yourself with some paint, brushes or rollers, masking tape, and dust sheets.
4. Brighten up the bathrooms
As with the kitchen, your bathrooms can really make or break your home when it comes to selling it. Make sure any grout and sealant are free from mold or staining, invest in a new shower screen or curtain, and place some fresh new towels in there.
3. Tidy the backyard
A well-planned and cared-for backyard can make so much difference to a property's appeal. Especially when you might be selling to a family. Mow the lawn, pull the weeds, trim the shrubs and add a dash of color to really up the appeal of your outdoor space.
2. A warm welcome
During the colder months, extend a warm welcome by ensuring that your home is at just the right temperature – around 65°F to 70°F is about right. As well as making them feel good, this sends a clear message to potential buyers that the heating is in good working order. In summer, open windows – or close blinds – before a viewing to ensure your place stays cool.
1. Do up the driveway
Lastly, don't forget about the driveway. Weeds that are threatening to take over, broken sections and untidy borders can give anything but a good first impression. So go grab the weedkiller, take out your tools and spruce things up before the next potential buyer comes to call.
MORE ARTICLES LIKE THIS COMING UP:
10 Best Purchases Under $50 That Will Change Your Life for the Better
You don't have to be a millionaire to live a fantastic life! Here are 10 super affordable items that prove it.
10 BEST PURCHASES UNDER $50 THAT WILL CHANGE YOUR LIFE FOR THE BETTER
10 Things That'll Improve Your Life So Much You'll Wish You Did Them Sooner
What improved your life so much, you wished you did it sooner?" That's another question someone just posed on Reddit. Click below for the 10 best answers!
10 THINGS THAT'LL IMPROVE YOUR LIFE SO MUCH YOU'LL WISH YOU DID THEM SOONER
10 Things People Do That Other People Think Are Stupid
Have you ever looked at someone and thought, "What on earth are you doing?" You're not alone! Here are 10 things people do that others think are foolish…
10 THINGS PEOPLE DO THAT OTHER PEOPLE THINK ARE STUPID
10 Disturbing Secrets People Discovered About Their Friends or Family Members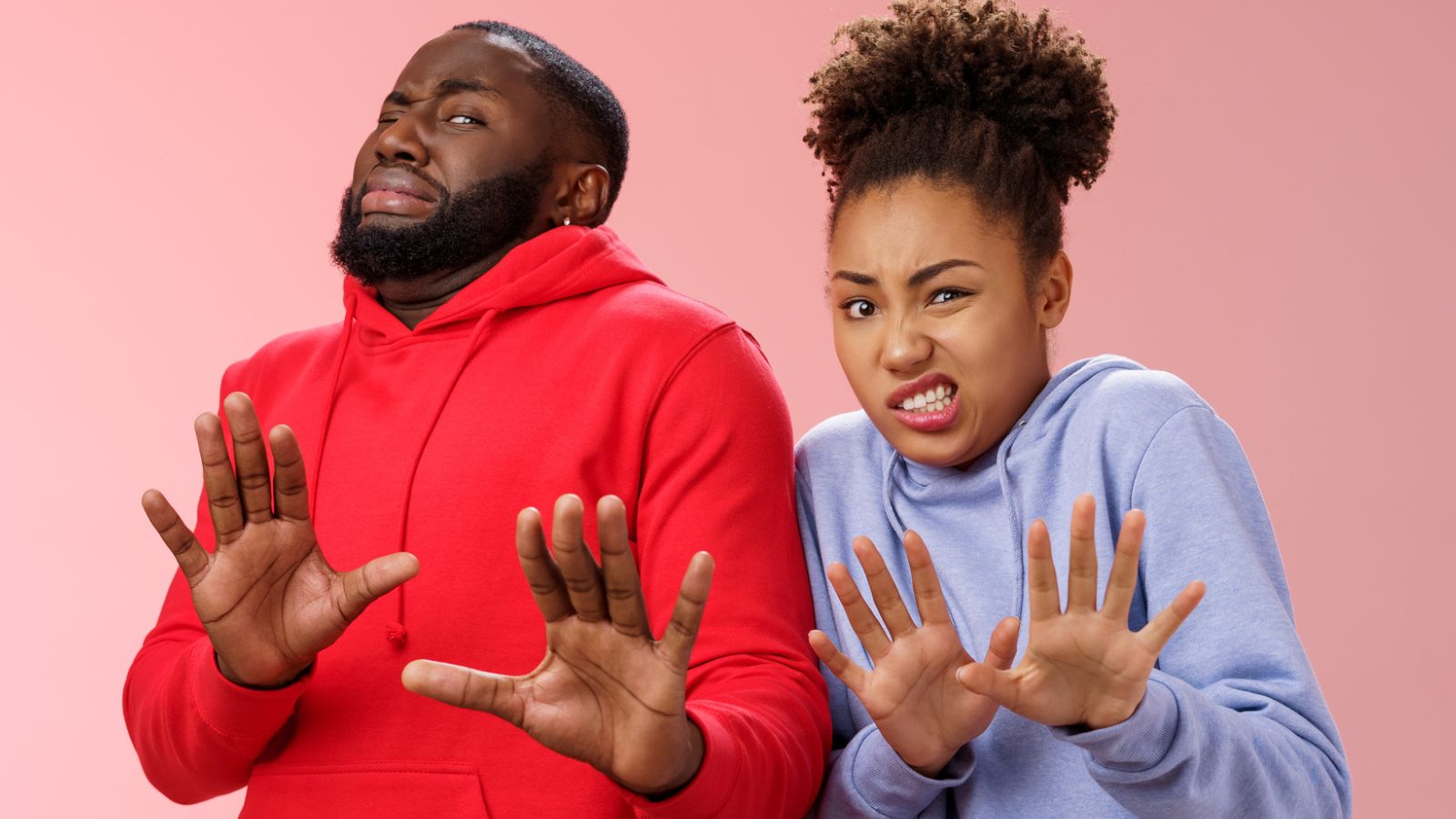 Have you ever thought you knew someone, only to discover something that totally changed your opinion of them? Here are 10 disturbing secrets people on Reddit found out about their loved ones.
10 DISTURBING SECRETS PEOPLE DISCOVERED ABOUT THEIR FRIENDS OR FAMILY MEMBERS
10 Key Secrets to a Successful Relationship You Should Learn ASAP
How do some couples do it? What are their secrets to a happy, supportive, loving, and longstanding relationship? Find out here…
10 KEY SECRETS TO A SUCCESSFUL RELATIONSHIP YOU SHOULD LEARN ASAP