The British royal family is known, loved, and celebrated all over the globe. Over the centuries, though, it's also been mired in a steady stream of scandals! Today, we're highlighting 11 of them…
11. Queen Elizabeth I, Murderer?
Queen Elizabeth I, daughter of King Henry VIII, ruled England between 1558 and 1603. She was known as the "Virgin Queen" because she never married or had children. However, if you'd been in the Tudor court at the time, you'd have heard whispers of her scandalous relationship with one Robert Dudley – a married man whose wife, Amy, died in mysterious circumstances.
She was found at the foot of a stairwell with a broken neck. It could have been an accident, of course. Yet, both then and now, people speculate that Elizabeth may have been involved. After all, was it mere circumstance that the entire team of staff in the Dudley household was away at a local fair that day, meaning nobody could witness the "fall" or come to Amy's aid? Nobody will know…
10. Edward VIII Renounces the Crown
Edward VIII became king upon the death of his father in 1936. However, his reign lasted just 325 days and he was never formally crowned. Why? Because he renounced the throne after falling in love with American socialite Wallis Simpson.
Unfortunately, Simpson had been divorced, which meant – according to the Church or England – he wasn't allowed to marry her. As a result, Edward's relationship with Wallis caused uproar both socially and politically. He ended up abdicating so he could marry her. They were together until his death in 1972.
9. Princess Diana's Alleged Lover
Princess Diana was married to Prince Charles (now King Charles III) in 1992, so it was a huge scandal when the media published a transcript of a phone conversation she'd had with someone called James Gilbey – a man people alleged was her lover.
In the transcript, Gilbey expressed his love for the princess and called her the pet name "Squidgy" over 50 times. The scandal would later be referred to as "Squidgygate." Diana later denied anything adulterous ever took place.
8. Prince Charles's Affair
Prince Charles's affair with Camilla Parker Bowles (now Queen Camilla Parker Bowles) is well-known nowadays. But back in the nineties it was only a strongly-suspected rumor. That is, until the transcript of a phone call between them was published in a magazine…
The conversation was intimate and borderline explicit, confirming that the rumors were true. At one point, Charles even imagined himself turning into a tampon so he could live inside her trousers. His marriage to Diana ended soon after.
7. Diana's Famous Interview
One of the biggest scandals to hit the Royal Family came in 1995 when Diana – a national treasure – sat down with journalist Martin Bashir for a televised interview about her time in the Royal Family. With discussions of infidelity, the pressures of public life, and its toll on her mental health, it was explosive to say the least.
Interestingly, the interview itself has proven controversial in recent years, when it emerged that Bashir may have manipulated Diana into it.
6. Sarah Ferguson's First Scandal
Prince Andrew is another of Queen Elizabeth's sons and in 1986 he married a woman called Sarah Ferguson (AKA "Fergie"). Poor Fergie has been embroiled in two separate scandals in the years since.
First was the notorious toe-licking affair. Six years after wedding Prince Andrew, the paparazzi took photos of her on vacation with another man, called John Bryan. In one of those images, he seemed to be licking one of Fergie's feet.
5. Sarah Ferguson's Second Scandal
Despite separating from Andrew in 1992 and getting divorced in 1996, the second scandal came in 2010.
A journalist pretended to be a businessman and reportedly offered Fergie a £500k bribe if she got him access to Andrew. Fergie agreed – and it was all caught on video.
4. Young Prince Harry's Rebellious Phase
In 2002, Prince Harry admitted trying marijuana to Prince Charles, who promptly sent him to spend the day in rehab. Then, in 2005, a 20-year-old Prince Harry was shown in the British Press wearing a Nazi armband to a party. Seven years later, the press took photos of him naked at a private party in Las Vegas.
3. Prince Andrew's Poor Friend Choices
Prince Andrew's recent scandal (more on this next) began 12 years ago, in 2011. In the previous decade, he'd worked as the United Kingdom's trade envoy. However, he resigned from the position after mounting criticism of his choice of personal friends. Chief among his vilified friendship group was the now notorious Jeffery Epstein – the convicted sex offender who was found dead in his prison cell in 2019.
2. Allegations Against Prince Andrew
One of the biggest scandals to rock the Royal Family in the last few years came from allegations that Prince Andrew slept with a 17-year-old girl called Virginia Roberts (then Virginia Giuffre) in 2001. It was all tied in with the Jeffrey Epstein case, who Roberts said had forced her to sleep with the prince.
Prince Andrew denies the claims and, in November 2019, decided to do a Newsnight interview to clear his name. It didn't go well. Two years later, after Roberts filed a lawsuit against him, he was stripped of his military titles and royal patronages. He's defending the case as a private citizen.
1. Harry and Meghan Step Back From Royal Life
In 2020, after months of speculation, the Duke and Duchess of Sussex (AKA, Prince Harry and Meghan Markle), stepped back from senior positions in the Royal Family in order to become financially independent.
Not long after, they did a two-hour bombshell interview with Oprah Winfrey, revealing all sorts of issues they'd faced that contributed to their decision to leave.
KEEP READING FOR MORE ARTICLES LIKE THIS ONE:
14 Surprising Facts about King Charles III
How much do you know about the new King of the United Kingdom? Test your knowledge of him with these 14 surprising facts.
LONG LIVE THE KING: 14 SURPRISING FACTS ABOUT KING CHARLES III.
10 Ways People Think They're Flexing But Actually Aren't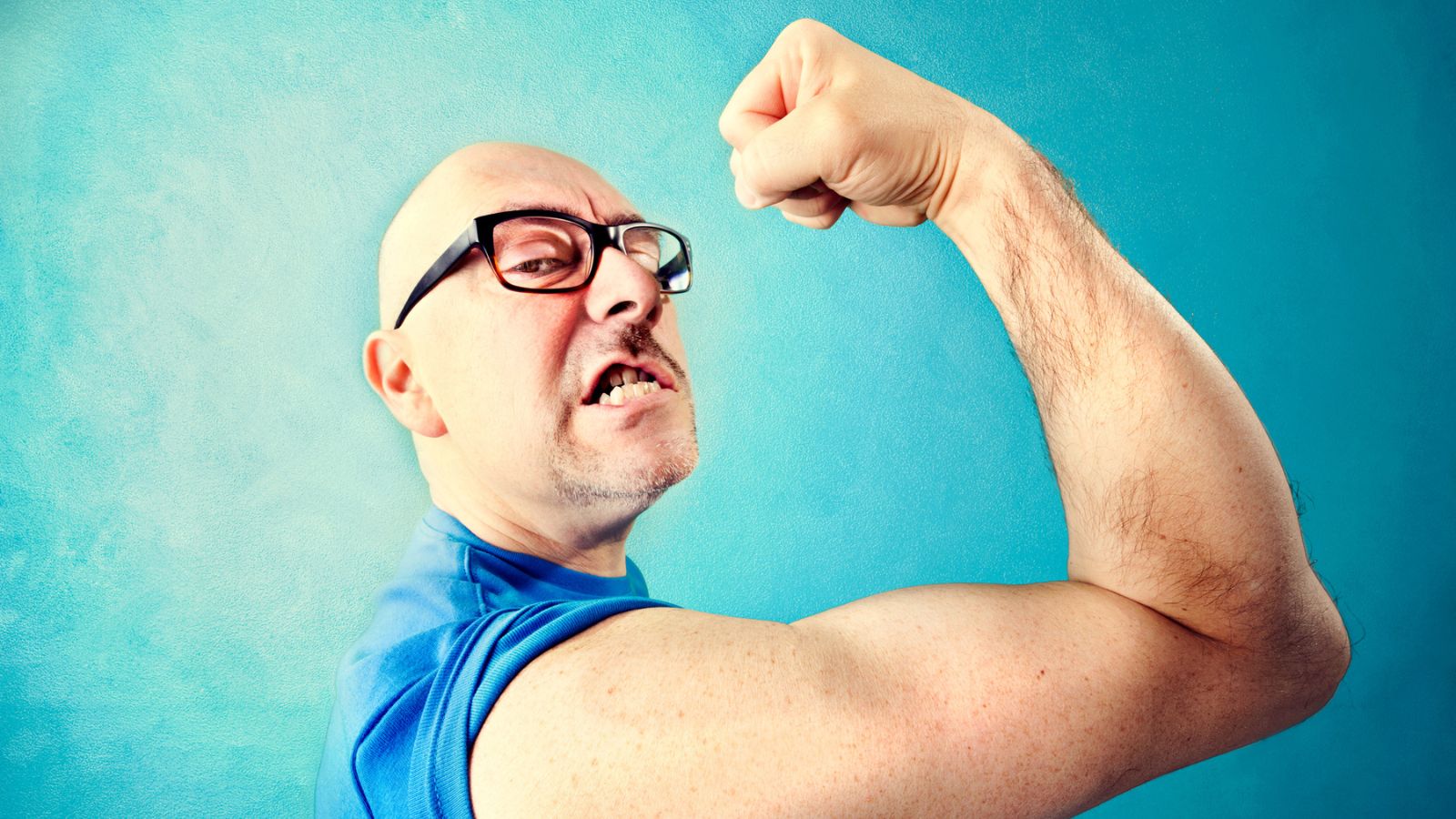 People show off in funny ways. And sometimes they do it in ways that totally backfire. Here are 10 things people do to flex that actually have the opposite effect.
10 WAYS PEOPLE THINK THEY'RE FLEXING BUT ACTUALLY AREN'T
What Song Would You Listen to on Repeat for 24 Hours to Win $1 Million? Here's How the Internet Voted (Funny)
Someone asked the AskReddit community what song they'd listen to for 24 hours if it'd win them $1 million. The responses they received probably weren't what they were expecting! Here are the most upvoted answers.
WHAT SONG WOULD YOU LISTEN TO ON REPEAT FOR 24 HOURS TO WIN $1 MILLION? HERE'S HOW THE INTERNET VOTED (FUNNY)
Infidelity, Objections, and Bad Jokes: 10 Weddings That Ended In Disaster
Someone on Reddit asked if anyone had been to a wedding where someone actually objected to it? What followed was a long list of wedding horror stories. Click below to read about them.
INFIDELITY, OBJECTIONS, AND BAD JOKES: 10 WEDDINGS THAT ENDED IN DISASTER