Most memories involving my grandparents at age 80 involve reclining sofas and afternoon naps. Joe Biden is the same age and sits at the helm of the most powerful country on earth. Seen through that lens, it's hugely impressive. Yet there's growing concern Biden's too old for the job – partly because of recent slip-ups (both literal and figurative) like these…
1. That Time He Fell Over on Stage
One of Biden's most recent public miscues came in June 2023. After giving a speech in Colorado Springs at an Air Force Academy commencement ceremony, he tripped over a sandbag, falling heavily on to the stage.
2. That Time He Almost Tripped Down Stairs in Japan
In May 2023, Biden was at the G7 summit in Hiroshima, Japan. While touring the Itsukushima Shrine, he reportedly lost his footing while walking down a set of eight steps. Thankfully, he managed to catch himself, before getting on with the visit as if nothing had happened.
3. That Time He Seemed Confused in Japan
At another point on the same G7 trip to Japan, while greeting the Japanese leader and his wife, Biden seemed confused as to where to stand for a group photo. He moved unsteadily on his feet, looked unsure of himself, and had to be guided into the right position.
4. That Time He Fell Off His Bike
In June 2022, President Biden was being filmed on a bike ride with first lady, Jill Biden. Upon trying to get off, he "got [his] foot caught" in the toe cages and fell to the ground.
5. The Time(s) He Tripped on Air Force One's Steps
The steps leading up to Air Force One have given Biden difficulty on a number of occasions, with up to four incidents of slipping and tripping while walking up or down them. The latest incident happened in Michigan on September 26, when Biden slipped on the steps when disembarking.
6. That Time His Press Secretary Cut Him Off
The White House Press Secretary, Karine Jean-Pierre, appeared to come to Biden's rescue during a September press conference in Hanoi. The President was mid-sentence, struggling to give a coherent response to someone's question, when they turned his mic off and called the press conference to an early end.
7. That Time He Confused the Ukraine and Iraq Wars (Twice)
While talking about the Ukraine war in an interview in June, President Biden described Russia's attacks as an "onslaught on Iraq." The next day, he did something similar, saying Russia was "clearly losing the war in Iraq."
8. That Time He Called New Zealand's Rugby Team the Wrong Name
When Biden visited Ireland in April this year, he referenced a distant cousin of his, who, in 2016, played rugby for Ireland against New Zealand. Apparently, his cousin "beat the hell out of the Black and Tans." He meant to say the All Blacks. The Black and Tans was the nickname for controversial British soldiers who fought in the Irish War of Independence in the 1920s.
9. That Time He Got the South Korean President's Name Wrong
The South Korean President is called Yoon Suk Yeol. In May, at the same G7 conference referenced above, Biden called him President "Loon." Of the various mishaps discussed here, this could have been an honest mispronunciation – just a rather unfortunate one.
10. That Time He Said He Had Four Granddaughters
Another May mishap – this time at the White House. In conversation with the Louisiana State University women's basketball team, he mentioned the fact he has four granddaughters. He actually has five – a fact the media was quick to point out.
The Presidential Age Debate Rages On
President Biden's age has never been under greater scrutiny. Now, at 80 years old, nobody could blame him for showing some signs of physical and mental decline. It's just not necessarily what you expect (or want) to see in the so-called leader of the free world. Time will tell whether or not it stops him from being voted in for a second term.
What's Your Perspective?
So what do you think? Independent of what you think of his political views, would Biden's age – or that of any President, for that matter – stop you voting for him? Do you think there should be an age cap for sitting presidents? Drop a comment with your thoughts.
MORE ARTICLES LIKE THIS COMING UP:
10 Lesser-Known Contenders for the Title: "Worst Human in History"
Some of the worst humans to have walked the earth don't get nearly as much negative attention as they deserve. Here are 10 truly atrocious people who you may have never heard of…
10 LESSER-KNOWN CONTENDERS FOR THE TITLE: "WORST HUMAN IN HISTORY"
13 Ancient Cultures You Never Knew Were So Darn Brutal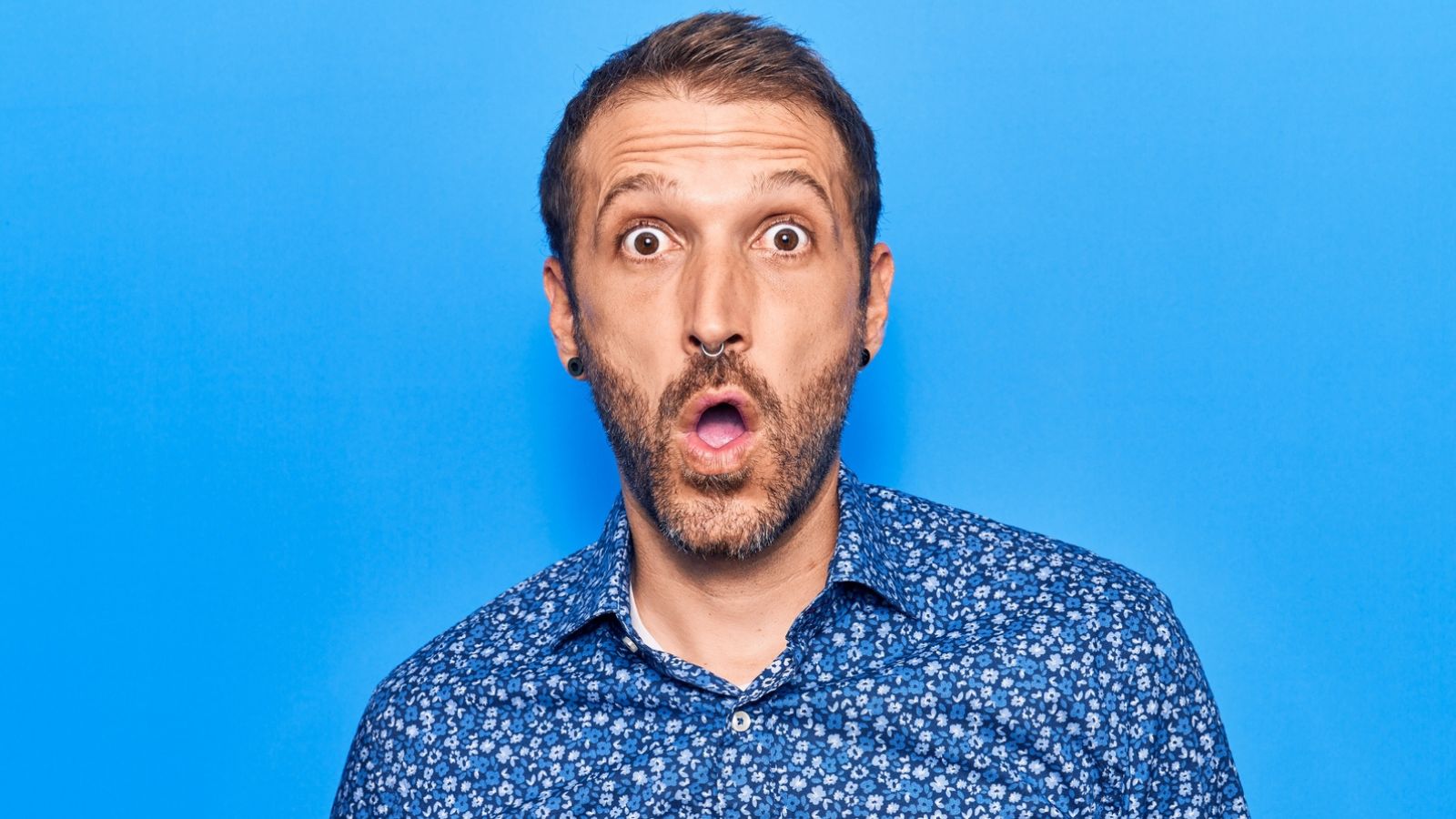 History buffs on Reddit recently took a deep dive into the stories of ancient civilizations that left their mark with both awe-inspiring achievements and bone-chilling brutality…
13 ANCIENT CULTURES YOU NEVER KNEW WERE SO BRUTAL
17 Human Behaviors That Are Impossible to Understand (According to the Internet)
Do you ever look at something someone's doing and scratch your head in bemusement? Or puzzle over other people's life choices? You're not alone. Here are 17 human behaviors that are incredibly hard to understand.
17 HUMAN BEHAVIORS THAT ARE IMPOSSIBLE TO UNDERSTAND (ACCORDING TO THE INTERNET)
10 Fascinating Facts You've Almost Certainly Never Seen Before
Here's the second instalment of this popular series, where we pull together 10 of the most popular facts from the "Today I Learned" Reddit community from the last week.
10 FASCINATING FACTS YOU'VE ALMOST CERTAINLY NEVER SEEN BEFORE
12 Things Your Parents Told You as a Kid That Were Just Plain Lies
In a recent Reddit post, people revealed the things their parents told them as children that turned out to be complete untruths. Some of them are downright hilarious…
12 THINGS YOUR PARENTS TOLD YOU AS A KID THAT WERE JUST PLAIN LIES
Sources: New York Post, Forbes, Reuters
Please note: These images do not portray the incidents in question.