A woman's decision to leave her parents' polyamorous partner off her wedding guest list has sparked a family feud. Now, her parents are threatening to skip the ceremony in retaliation. But who's really at fault in this family clash? Here's the full story as told on Reddit:
The Background
The Original Poster (OP) begins her story by explaining her parent's unusual relationship setup. Apparently, her mom and dad are "in a polycule relationship with a man." OP admits to being "mildly uncomfortable" about the situation…
She Struggles to Accept It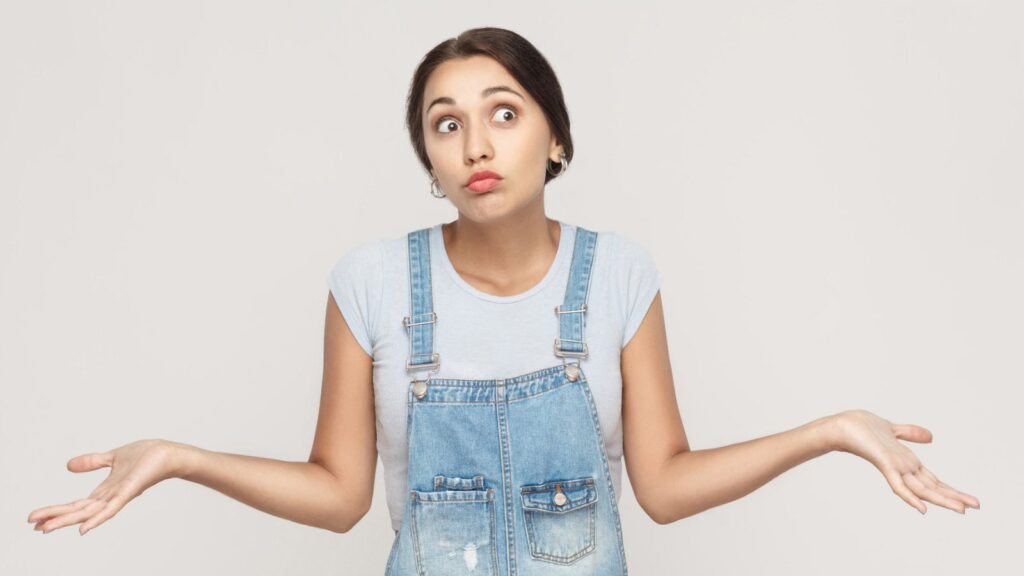 One of OP's gripes is that her parent's new partner is as young as her (26) while they're in their 50s. Weirder still, he now lives in the room she grew up in. In her own words, OP explains how "all of it sort of discomforts" her, but she's happy that they're happy, so generally just lets them get on with it.
OP's Planning Her Wedding
After giving readers the backstory, OP tells Reddit she's "getting married soon." She wants her parents to be there, and they're happy for her. Everything was fine until OP "began arranging the seating" plan…
Their Partner Didn't Make the Cut
OP "wanted to run" the seating plan by her parents for advice because they know some guests better than she does. After looking over it, though, they called her with a problem. She hadn't invited "Dave," their partner…
OP Tried To Explain
OP tried telling her parents that she thought it'd be best if Dave didn't come. But it didn't go down well. They told OP "They would all be coming" and, when OP told them again that it wasn't a good idea, "they were insistent." In the end, OP had to be "frank with them"…
She Doesn't Want Him At Her Wedding
OP told her parents that she was uncomfortable with their partner coming to the wedding. She said she wanted to spend the big day with them, not him. After some more back and forth, things soon turned into an argument.
It Got Heated
The parents ended up telling OP that they wouldn't go to the wedding at all if they couldn't go "as a couple." Unable to stop herself, OP replied curtly, saying "Great, then don't come." She hasn't spoken to her parents since.
It's Her Wedding
OP finishes by saying how much her parents have changed and, although she still loves them, she would "much rather they just don't" attend her wedding if it means their partner has to be there. OP has no relationship with him; "He is a stranger" to her. She respects her parents' life choices, but the wedding's meant to be about her and her husband surrounded by their nearest and dearest – not a random man her mom and dad are seeing.
What Did Reddit Think?
OP took to Reddit because she wanted to know if she was in the wrong. Did people think she handled the situation well? Or was she wrong to tell her parents not to attend the wedding? What would Redditors have done differently?
Reddit Was On Her Side
Most readers were on OP's side and didn't begrudge how she handled the situation. One reader wrote, "Why would OP want someone who is basically a stranger at their wedding and in priority seating." Another said, "Your wedding is for people in YOUR life."
OP's Parents Are In The Wrong
Unsurprisingly, perhaps, people pointed the blame at OP's parents. One comment read, "It's pretty despicable of your parents to behave this way." And another person said, "If this is the hill they want to die on, then let them. It's your wedding, they should respect your boundaries."
OP's Situation Is Very Strange
Some Redditors also felt sympathy for the strange situation she's in. One user put themselves in OP's shoes, commenting, "I would be extremely uncomfortable that they are sleeping with someone my age who is living in my childhood room." Someone else said, "It really creeped me out."
What Are Your Thoughts?
So, what do you think about OP's tale? Do you think she was in the wrong? Or are her parents to blame? What would you do? Share your opinions in the comments.
MORE ARTICLES LIKE THIS COMING UP:
Her Husband Bought Her a "Special" Dress to Wear In Front of His Friends While She Served Them Drinks. He Says She's Uptight For Refusing to Wear It. But She's Not, Right?
Her husband bought her a mini dress and "special accessory" to wear in front of his friends. When she refused to wear it, he accused her of being too uptight. But she doesn't think she's being unreasonable. Is she?
HER HUSBAND BOUGHT HER A "SPECIAL" DRESS TO WEAR IN FRONT OF HIS FRIENDS WHILE SHE SERVED THEM DRINKS. HE SAYS SHE'S UPTIGHT FOR REFUSING TO WEAR IT. BUT SHE'S NOT, RIGHT?
Her Ex Abandoned Her When She Got Pregnant, Then Tragedy Struck Again. When He Turned Back Up, He Was Devastated. But Had She Done Anything Wrong?
He abandoned her when she got pregnant. Months later, he showed back up, wanting to see their child. He didn't know tragedy had struck. Here's the story:
HER EX ABANDONED HER WHEN SHE GOT PREGNANT, THEN TRAGEDY STRUCK AGAIN. WHEN HE TURNED BACK UP, HE WAS DEVASTATED. BUT HAD SHE DONE ANYTHING WRONG?
His Brother's Pregnant Teenage Girlfriend Threw Away the Dinner He'd Cooked for Them. He Was Livid. Was He Wrong for How He Responded?
What would you do if you cooked dinner for your brother and his pregnant teenage girlfriend, only for her to complain about the meal, demand something else, and then throw your leftovers in the trash? Here's what one guy did (and how it didn't go down well with anyone…).
HIS BROTHER'S PREGNANT TEENAGE GIRLFRIEND THREW AWAY THE DINNER HE'D COOKED FOR THEM. HE WAS LIVID. WAS HE WRONG FOR HOW HE RESPONDED?
His Wife's Forever Giving Money to Her Low-Life Ex-Husband and Son. Now She Can't Afford Her Share of a Vacation. Was He Wrong to Cancel It?
After giving her ex-husband and adult son even more money, she couldn't afford her share of an upcoming vacation. Instead of paying for her, though, he chose to teach her a lesson. Here's the story…
HIS WIFE'S FOREVER GIVING MONEY TO HER LOW-LIFE EX-HUSBAND AND SON. NOW SHE CAN'T AFFORD HER SHARE OF A VACATION. WAS HE WRONG TO CANCEL IT?
She Took One Look at the Engagement Ring and Thought He Was Joking. Now She's Not Talking To Him. Did He Do Anything Wrong?
She said yes when he proposed, then thought it was a prank after taking a proper look at the engagement ring. Now she isn't talking to him. Here's the full story.
SHE TOOK ONE LOOK AT THE ENGAGEMENT RING AND THOUGHT HE WAS JOKING. NOW SHE'S NOT TALKING TO HIM. DID HE DO ANYTHING WRONG?
The images in this article are for illustrative purposes only and do not represent
anybody in the story.
Source: Reddit.