Have you ever wondered what you'd do if you suddenly became outrageously wealthy? How about what you'd do first? What would you buy? How would you celebrate? It's that kind of question that led to a viral discussion on a recent online forum. Here are 10 of the most popular responses (and what others had to say about them).
10. "Turn into a creature of philanthropic chaos."
"Imagine gifting $1M to everyone you work with – anonymously – and arranged so that the taxes and such are handled by your legal team? What would that do to them? Would they quit? Would their work ethic change? I'd want to observe all of this.
Pay rent for a year for everyone in an apartment complex. Walk into a university and tell them you're covering tuition for all students for the next 4 years – no negotiations, no criteria. Go out for dinner and tip every working employee $1M. Stuff like that."
9. "Buy a Supreme Court justice."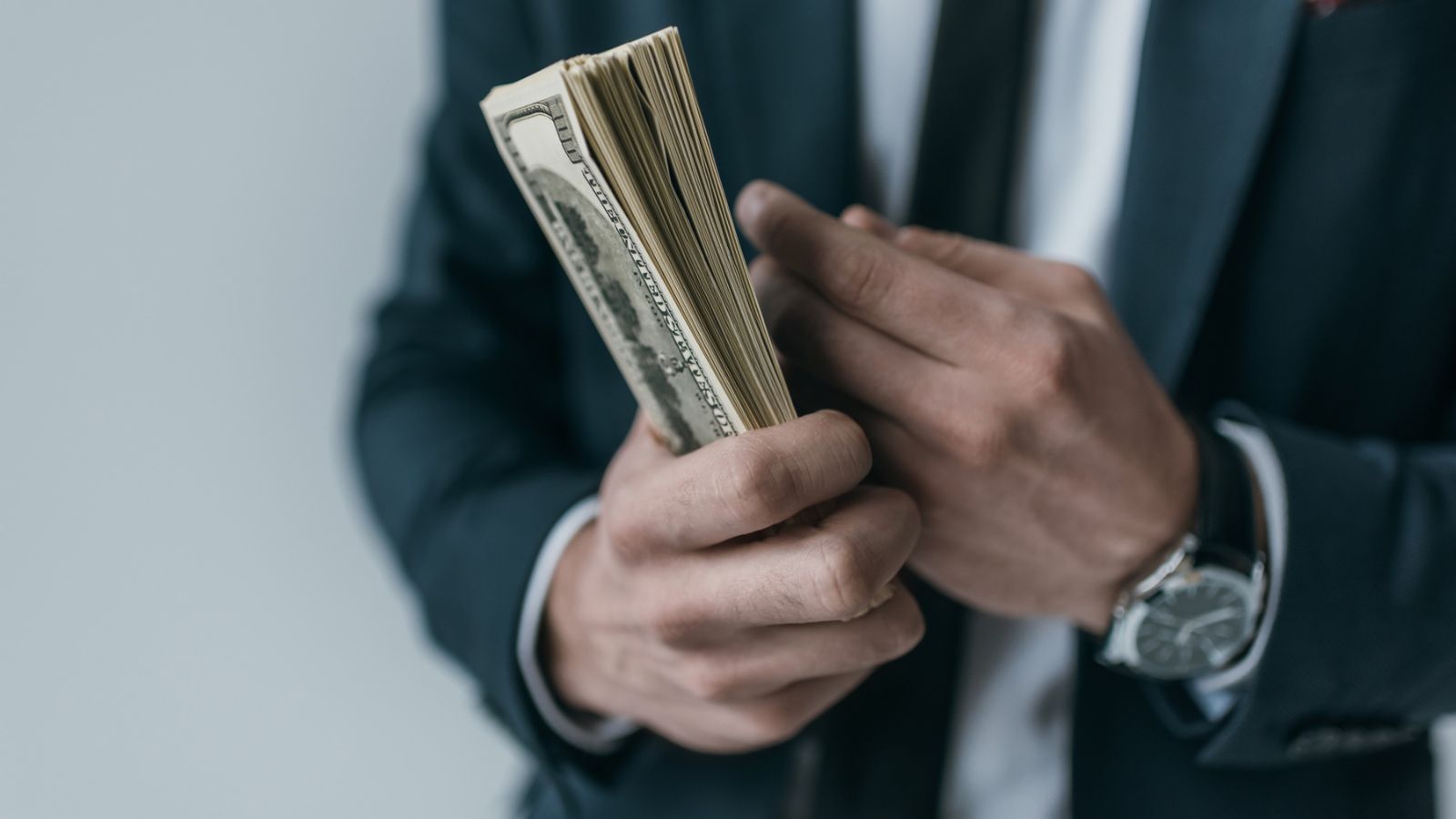 "Buy BACK a Supreme Court justice."
"They're rather cheap I've heard. And it's completely fine as long as you come up with a stupid excuse like 'the seat on that private plane was empty.'"
"I've been meaning to get one of those! Do they like sunlight?"
8. "Establish a conservation land trust."
"I would buy all the pieces of property along the nearby coast and hillsides that developers have been trying to build on for years, and make it all open space for the public and get some sort of clause that it can never be built on for hundreds of years of something."
"There's actually a guy in my county in Northern VA who does this. He's put over 3200 acres into trusts."
7. "Buy a house in the mountains and start a farm."
"I actually did this. My husband passed away. One day a couple of years after, I just mentally snapped. I literally auctioned all of my stuff and the house off. Just said screw it. Used the money to buy a rundown farm in the middle of nowhere Appalachians. Been here for a few years now and I've never been happier. No nosey neighbors to get in my business.
No one here knew my husband. No one asking me questions or snide comments about my life. It's just so peaceful here. I'm amazed at how much time I spend outside just listening to my animals and nature. If you ever get the chance to, just do it and don't look back. I can't even explain how good it's been for my mental health."
6. "Disappear."
"This is my answer too. No big blow up, no big production, just poof."
"I'm working on it. Just need some money for land."
"Disappear and do better. Read more. Nap more. Work out more. Appreciate the small moments. Over tip (if that's a thing). Give gifts to people who were randomly kind to me."
5. "Buy the company I work for…"
"…And burn it down and collect the insurance money and build a public restroom in its place."
"I legit have a coworker who has deserved to be fired for so long. I've had this thought before: 'I'd buy the company just so I could fire him.'"
4. "Get my dental implants…"
"…So I wasn't in constant pain/ didn't look like I started every day with a hearty breakfast of crack."
"Teeth fixed and therapy were my first thoughts lmao."
"This is my biggest wish but will never happen."
3. "Retire my immediate family."
"That has 2 meanings…"
"I'd pay off my parents' house and other debts and then send my brother a check for $0.81."
"My first thing would be to deposit money into parents' bank account and tell my dad who has worked extremely physically hard his whole life he doesn't need to anymore. He's 63 and still breaking his back. That would absolutely be the first thing I'd do."
2. "Quit my job."
"I'd quit my job seemingly over something ridiculously minor. Like wait for an email with a spelling or grammar mistake then reply to the whole company with an explosion of anger saying I can't be expected to work in an environment like this. End it with "I quit!" Then turn off my computer forever."
"I'd keep going for a few weeks. Tell everyone I had saved up to hike the Appalachian trail. That would buy me some time of no one asking me any questions. I have coworkers that would call me everyday because we are "friends" at work. By the time they figured it out I'd be unreachable."
1. "Get a permanent personal chef."
"…So that I can eat delicious food all the time, and in a relatively healthy way."
"This here is overlooked. Having some great chef that would also double as grocery shopper doing great food 3 or 4 days a week? Under 10 grand a month."
"This. I would also hire a permanent massage therapist and hair stylist."
MORE ARTICLES LIKE THIS ONE COMING UP:
10 Sure-Fire Signs Someone Grew Up Poor
Some life experiences leave a mark that never leave you. Case and point? Growing up poor. Here are 10 sure-fire signs someone grew up without money.
10 SURE-FIRE SIGNS SOMEONE GREW UP POOR
10 Things Only Wealthy People Know About the World
What can rich people do that poorer folks can only dream of? Find out by clicking below!
10 THINGS ONLY WEALTHY PEOPLE KNOW ABOUT THE WORLD
10 Best Purchases Under $50 That Will Change Your Life for the Better
You don't have to be a millionaire to live a fantastic life! Here are 10 super affordable items that prove it.
10 BEST PURCHASES UNDER $50 THAT WILL CHANGE YOUR LIFE FOR THE BETTER
10 Disturbing Secrets People Discovered About Their Friends or Family Members
Have you ever thought you knew someone, only to discover something that totally changed your opinion of them? Here are 10 disturbing secrets people on Reddit found out about their loved ones.
10 DISTURBING SECRETS PEOPLE DISCOVERED ABOUT THEIR FRIENDS OR FAMILY MEMBERS
10 Ways People Think They're Flexing But Actually Aren't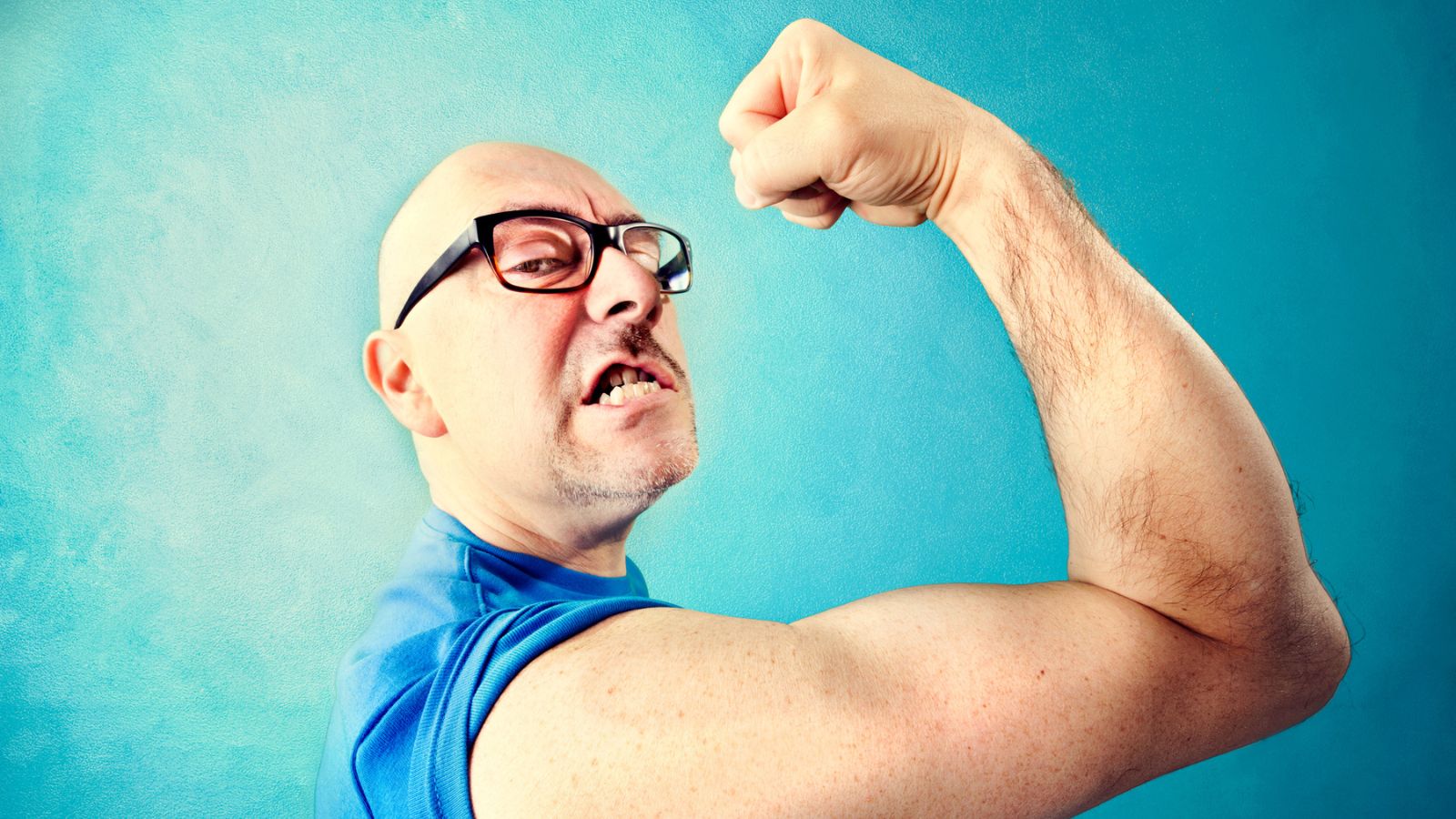 What are some of the most common ways people try to show off but really make themselves look ridiculous? Click below for 10 of them!
10 WAYS PEOPLE THINK THEY'RE FLEXING BUT ACTUALLY AREN'T
Source: Reddit.