Not all outdoor activities are made equal! While some make for a relaxing day out, others put your life on the line. Here are 12 of the riskiest:
12. Free Soloing
Free soloing is climbing without ropes. So if you fall, you fall – no second chances. If you've seen the epic climbing documentary Free Solo, which stars arguably the best-known free solo climber in the world, Alex Honnold, then you'll have a sense of what it entails (and how utterly terrifying it is). Watching him cling to a cliff face thousands of feet above the ground using the very tips of his fingers and toes is awe-inspiring, mind-boggling, and terror-inducing in equal measure.
11. Big Wave Surfing
Big wave surfing is exactly what it sounds like. But "big" could be the understatement of the year. These waves are monstrous. Think walls of water 100 feet tall, ready to hold you under and hammer you into the ocean floor with one wrong move. It's epic to watch, but you need some serious cajones to actually do it.
10. Highlining
Here's another outdoor sport for which you need a head for heights. A do-or-die attitude probably helps, too. Highlining involves slinging a rope between two points and walking across unaided. The catch? You're at least 20m and often hundreds of meters above the ground. Most people do it with safety gear, but some choose to "solo," where they go without it. If they fall, they have to catch themselves on the rope. If they don't, well…it's a long way up.
9. High Altitude Mountaineering
Mountaineering, otherwise known as alpinism, involves doing whatever it takes to ascend mountains. Hiking, climbing, ice-climbing, and skiing can all be involved, and there's almost always danger involved (e.g. avalanches, altitude sickness, being struck by rockfall, falling…the list goes on). The high-altitude stuff involves climbing mountains over 2500m above sea level.
8. Hang Gliding
Of all the adventure sports on this list, hang gliding might sound the most serene. And you might be right. But it's hardly a walk in the park. After all, you're jumping off the edge of a cliff, fighting the elements, and trusting what's basically a fancy kite to keep you from plunging hundreds of meters to your death.
7. Bull Running
The running of the bulls in Spain is as bonkers as it sounds. This longstanding annual tradition involves setting between six and ten fully grown bulls loose in the town of Pamplona, Spain. Thousands of people then run ahead of them as fast as they can, trying to avoid being gouged, skewered, or trampled.
6. Bull Riding
When most of us look at these hulking masses of muscle standing, huffing, and puffing in a field, we want to stay as far away as possible. So the thought that some people decide to ride them for fun is genuinely insane. The skill, strength, and courage of bull riders must be second to none.
5. Base Jumping
Base jumping is the practice of jumping off fixed objects, such as a bridge, cliff, or tall building, and parachuting down to the ground. The main difference to sky diving comes down to altitude. Base jumpers jump from much lower altitudes (most are about 500ft, but some have been as low as 100 feet/30m). Unsurprisingly, this outdoor sport has a scarily high death rate of roughly 1 fatality per 2,300 jumps.
4. Freediving
Free divers attempt to dive as deep as possible underwater on a single breath of air. They have no breathing apparatus with them, so if they push themselves too far and can't hold their breath any longer, then it can (and does) end very badly. Elite free divers achieve almost superhuman feats, though, with some holding a single breath for well over 10 minutes.
3. Heli-Skiing
Heli-skiing involves flying in a helicopter to the top of a mountain, jumping out, and then – you guessed it – skiing (or snowboarding) down to the bottom. If you've ever seen footage of this in action, you'll understand how hair-raising it can be! The steepness of the slopes defies belief, a fact made worse by the constant risk of avalanches.
2. Ice Climbing
You're hundreds of feet up a giant frozen waterfall, with nothing but the tips of your crampons, the end of an ice axe, and the rapidly dwindling strength in your forearms keeping you from falling. Sure, there's a rope around your waist. But will the gear it's attached to hold if you fall? There's no way to know – until you're forced to put it to the test. That, in a nutshell, is ice climbing. As you can imagine, it's not for the fainthearted.
1. Wingsuit Flying
Donning a wingsuit and flinging yourself off a cliff or out of a plane is probably as close as you'll get to flying. As the name suggests, you're literally wearing a suit with wings, which extends your freefall and enables you to "fly" (sometimes for minutes at a time). When you get low enough, you then pull a cord on the parachute you're wearing and – if all goes to plan – float gently down to the ground. Needless to say, it can be a risky business.
READ MORE ARTICLES LIKE THIS:
10 Disturbing Secrets People Discovered About Their Friends or Family Members
Have you ever thought you knew someone, only to discover something that totally changed your opinion of them? Here are 10 disturbing secrets people on Reddit found out about their loved ones.
10 DISTURBING SECRETS PEOPLE DISCOVERED ABOUT THEIR FRIENDS OR FAMILY MEMBERS
10 Ways People Think They're Flexing But Actually Aren't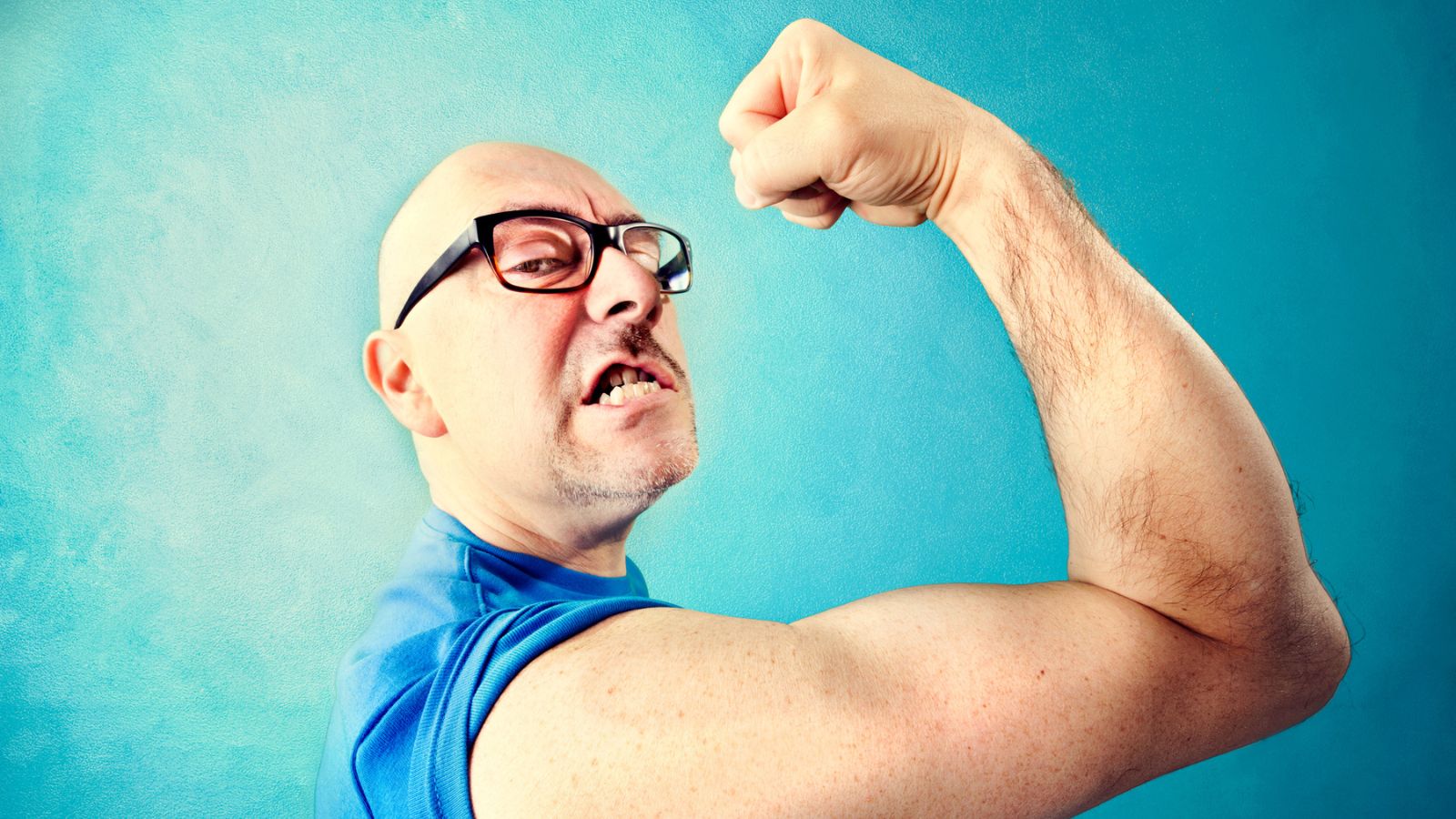 What are some of the most common ways people try to show off but really make themselves look ridiculous? Click below for 10 of them!
10 WAYS PEOPLE THINK THEY'RE FLEXING BUT ACTUALLY AREN'T
10 Things Only Wealthy People Know About the World
What can rich people do that poorer folks can only dream of? Find out by clicking below!
10 THINGS ONLY WEALTHY PEOPLE KNOW ABOUT THE WORLD
How Hard Is It For Men to Make Over $100k Per Year These Days? 12 Perspectives Worth Seeing
Are you a guy who's desperate to earn six-figures? Want to know how difficult it'll be to get there? Find out from people already earning that salary by clicking below!
HOW HARD IS IT FOR MEN TO MAKE OVER $100K PER YEAR THESE DAYS? 12 PERSPECTIVES WORTH SEEING
10 Best Purchases Under $50 That Will Change Your Life for the Better
You don't have to be a millionaire to live a fantastic life! Here are 10 super affordable items that prove it.
10 BEST PURCHASES UNDER $50 THAT WILL CHANGE YOUR LIFE FOR THE BETTER