From cars and TVs to air travel and mobile phones, history's full of things once reserved for society's richest that eventually became available to the masses. So what do wealthy people possess now that the rest of us will have in the near future? Here are 10 suggestions from a recent forum on the topic:
10. Solar Panels and Storage Batteries
"Middle class people are getting them a bunch now. Only a matter of time before it's cheap enough for most of the developing world to start using them."
"In Australia, it's got about a 2 year payback without even putting energy into the grid. Most owner-occupiers have at least 2 – 3kWh of solar these days. Based on the way lithium battery prices have gone and Australian energy prices are going, I'd say Lithium battery storage will make this list."
9. Certain Medical Treatments
"Peptides, stem cells and gene therapies."
"Ozempic."
"Currently many stem-cell and mRNA-based treatments are only available to the ultra-wealthy who can afford hundreds of thousands or millions of dollars in treatment costs. These typically eventually become more affordable with time."
8. Space Tourism
"It's possible that something like the Starship is a viable means of shipping / transportation within 10 – 15 years, which would allow anyone to get anywhere on the planet in record time."
7. Virtual Reality
"Low-cost VR exists thanks to the Meta Quest line of products, but the Quest Pro and Apple Vision Pro blow current low-cost tech out of the water. It will likely be 5 – 15 years before what's currently offered on the high-end will be affordable to common folks."
"It will at least be price cut as time goes on, and I hope we get full VR like in fiction."
6. "Smart home setups."
"Depends on how far you want to take it. It's fairly inexpensive to get started (a smart assistant like google or echo can be as cheap as 30 bucks). For every level that you make smart, that's a cost (AC, lights, TV, gaming consoles, water detectors, motion sensors, etc) and can add up very quickly."
5. "Cosmetic surgeries."
"I see more and more people from the middle/upper-middle class getting botox, injections, and fillers alongside breast augmentations, BBL's, rhinoplasty, and lipo. It seems like the surgeries are becoming more accessible to non-celebrities or "regular" people."
"Add hair transplants to the list for guys too."
4. Huge, High-Definition TVs
"Every 10 years for the past 5 decades at least the rich people TVs have become the normal TVs and a new better type of TV has been invented for the rich. If the pattern holds, in 10 years everyone will have 70+ inch 4k TVs that cover a whole wall."
"They will have 8K OLED TVs. Probably still about 70 inches though, I think 55 to 60 is the sweet spot for most people, so I think 80+ inch TVs will still be uncommon."
3. Fancy Vehicle Features
"For cars, look at what new features the Mercedes Benz S550 is offering. The new features on the 550 usually end up on less expensive cars 10 to 15 years later. Think adaptive cruise control and the like."
""I drive a 2021 Nissan Sentra. Wife and I were just talking today about how this entry level car has standard features that were only in high-end and luxury cars just 10 years ago. I'd never imagine that hands-free phone, navigation, lane departure etc would be found in a cheap car, but here we are. This car has all the features I would ever need."
"I went from a 2012 that couldn't handle Bluetooth audio to a 2019 with lane assist good enough to handle most highway turns. Insane what less than a decade had to offer."
2. "A lot more money that's worth a lot less."
"Inflation is a b****."
""6 figures" has been synonymous with great pay since the 80's. It's time to update that since $100,000 ain't nearly what it was 35 years ago."
1. New Cars
"Any new 2023 car they are buying now. I will buy it as used 2023 car in 5 years."
"Originally, the "horseless carriage," as it was known back then, was a rich-people thing. The reason Henry Ford's Model T is so famous is that it was the first car that was affordable for the average person."
KEEP READING FOR MORE ARTICLES LIKE THIS:
10 Things Only Wealthy People Know About the World
What can rich people do that poorer folks can only dream of? Find out by clicking below!
10 THINGS ONLY WEALTHY PEOPLE KNOW ABOUT THE WORLD
How Hard Is It For Men to Make Over $100k Per Year These Days? 12 Perspectives Worth Seeing
Are you a guy who's desperate to earn six-figures? Want to know how difficult it'll be to get there? Find out from people already earning that salary by clicking below!
HOW HARD IS IT FOR MEN TO MAKE OVER $100K PER YEAR THESE DAYS? 12 PERSPECTIVES WORTH SEEING
10 Best Purchases Under $50 That Will Change Your Life for the Better
You don't have to be a millionaire to live a fantastic life! Here are 10 super affordable items that prove it.
10 BEST PURCHASES UNDER $50 THAT WILL CHANGE YOUR LIFE FOR THE BETTER
10 Disturbing Secrets People Discovered About Their Friends or Family Members
Have you ever thought you knew someone, only to discover something that totally changed your opinion of them? Here are 10 disturbing secrets people on Reddit found out about their loved ones.
10 DISTURBING SECRETS PEOPLE DISCOVERED ABOUT THEIR FRIENDS OR FAMILY MEMBERS
10 Ways People Think They're Flexing But Actually Aren't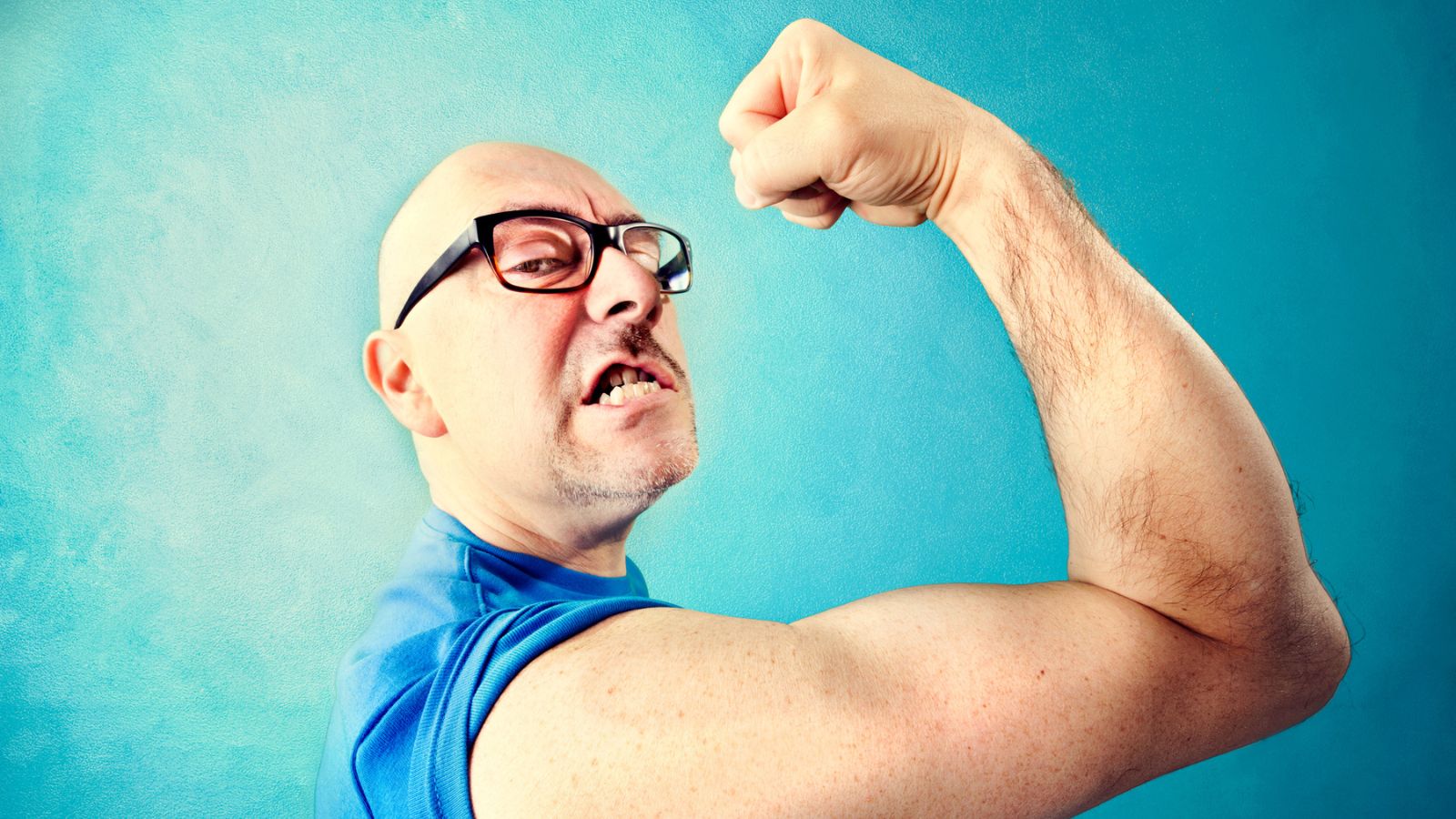 What are some of the most common ways people try to show off but really make themselves look ridiculous? Click below for 10 of them!
10 WAYS PEOPLE THINK THEY'RE FLEXING BUT ACTUALLY AREN'T
Source: Reddit.