If things aren't as hot as they once were in your relationship – but you still have trust, can talk, and actually want to be together – then all you probably need is a few fiery tips to rekindle the flames of passion. From getting physical to making memories, here are 10 effective ways to reignite your love life.
1. Get Physical
When we talk about getting physical a la Olivia Newton John, we're not only talking about getting down and dirty. Holding hands, reaching out, hugs and even a quick touch on the arm can mean far more than you think.
Regular physical contact can help ensure you remain connected, rather than avoiding intimacy or getting to the point where you never touch one another. This will of course pay dividends in the bedroom too!
2. Three Little Words
Never forget to tell your long term partner that you love them. Adore them. Appreciate them. As well as why. A few little words really can go such a long way.
3. Say Thank You
Never, ever take your partner for granted. If you want to keep your love alive, then don't forget to thank them on a regular basis. Whether it's cooking dinner again, picking up something you want from the store or arranging a real treat, a small thank you really can go a long way.
4. Be Realistic
Those initial feelings of fluttering butterflies in the tummy never last beyond the first, most heady stages of a relationship. It's how you react to the softening of these feelings that counts.
There's no pressure to feel head-over-heels in love during every minute of the day. Nor does not doing so mean that your love has died.
5. Make Memories
Doing memorable things together will ensure you always have some good times to look back on. This can really help to engender a feeling of togetherness.
Make a fuss when it's an anniversary or birthday, plan regular date nights, and look out for unusual things to do together. That way you'll have plenty to look back on in future.
6. Share Your Goals
Sharing your life goals can be a sure-fire way to get to know your partner better. And if you think you know them already, perhaps it would be wise to assume that things might have changed.
What are their thoughts on what's happening in the world today? How's their career and where would they like things to go? What are their dreams for the future? If you don't know the answers to questions such as these, it might be time to start talking!
7. Embrace Endorphins
Doing something that gives you both an adrenaline rush can really help to reignite your love life. The thrill can be real, as studies show that sharing a hair-raising experience is actually capable of increasing attraction levels!
8. Love to Laugh
The couple who laughs together, loves together, or so goes an old saying. Whether it's watching a comedy movie, seeing a live stand-up act or simply goofing around, sharing laughter is a great way to connect with anyone.
9. Make an Effort
Remember when you first got together and you went all-out to impress one another? Booking a table at their favorite restaurant for date night, buying flowers, dressing up and leaving little love notes around the place?
Making such an effort, even when you're further into the relationship, can be just what you both need to pep things up.
10. Spill a Secret
Telling your loved one something no one else knows is a great way to share a truly intimate moment. It shows a high level of trust, and can really get you both talking to one another in a deep and meaningful way.
MORE ARTICLES LIKE THIS COMING UP:
Married Men Admit Doing These 10 Things When Home Alone
Ever wondered what your husband does when they're by themselves in the house? Time to find out…
MARRIED MEN ADMIT DOING THESE 10 THINGS WHEN HOME ALONE
10 Dirty Little Secrets People Just Shared Online
Someone on Reddit recently asked people to reveal "secrets they couldn't tell anyone because it'd probably ruin their life." Here are 10 of the most scandalous responses.
10 DIRTY LITTLE SECRETS PEOPLE JUST SHARED ONLINE
Men Reveal 12 Things That Instantly Make Hot Women Unattractive
What makes a girl go from a 10/10 to a 1/10 in a flash? That's the question someone just asked men on Reddit. Here are 12 of the most popular responses…
MEN REVEAL 12 THINGS THAT INSTANTLY MAKE HOT WOMEN UNATTRACTIVE
Men Who Lived Alone Reveal 14 "Female Touches" They Experienced When a Woman Moved In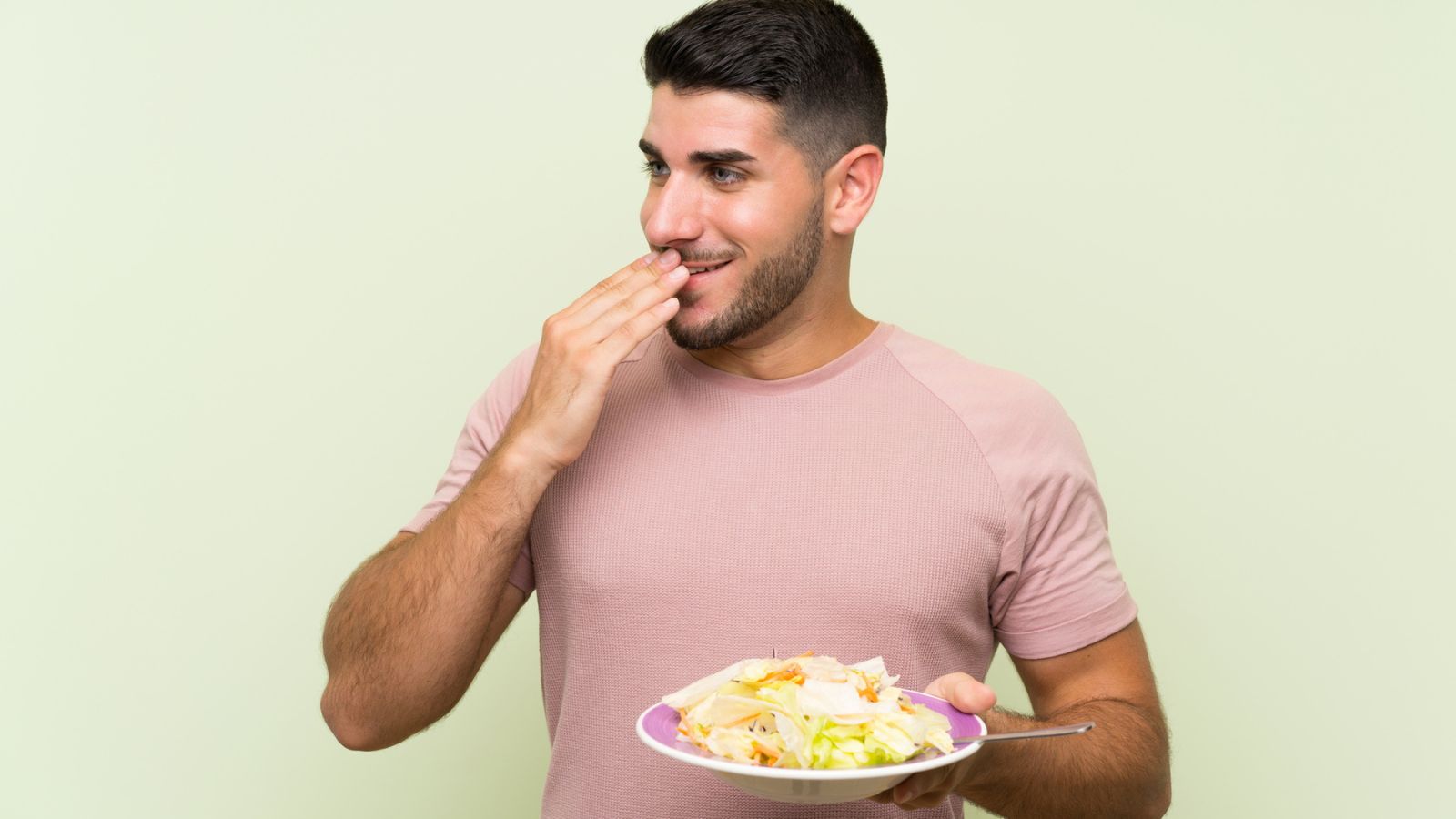 When someone on Reddit asked men who once lived alone about the "female touches" ladies made upon moving in, thousands rushed to share their experiences. Here are 14…
MEN WHO LIVED ALONE REVEAL 14 "FEMALE TOUCHES" THEY EXPERIENCED WHEN A WOMAN MOVED IN
10 Disturbing Secrets People Discovered About Their Friends or Family Members
Have you ever thought you knew someone, only to discover something that totally changed your opinion of them? Here are 10 disturbing secrets people on Reddit found out about their loved ones.
10 DISTURBING SECRETS PEOPLE DISCOVERED ABOUT THEIR FRIENDS OR FAMILY MEMBERS