Did you know that YouTube is the world's second most popular social website (behind Facebook) with more than 2 billion monthly users?
With more than 37 million unique channels, it's no wonder we all love to explore YouTube.
Sometimes, though, it's not always convenient — or even possible — to stream the content we want.
For example, streaming YouTube might not be an option if you're taking a flight or embarking on a long-distance road trip.
Or maybe you're creating a video project of your own or you want to use a specific YouTube sound byte as a ringtone.
What's the solution to all of these scenarios? All you need is a YouTube MP3 converter to download the content for your personal use!
How does a YouTube converter work, exactly? Is it safe and legal to convert YouTube to MP3s?
Most importantly, where should you go to turn your favourite content from YouTube MP3 high-quality files?
I'll dive into all these questions and more, so keep reading below for the best free and paid YTMP3 converter options.
---
---
Interested about the YouTube MP3 converter? You Might Also Like These Posts:
---
YouTube to MP3: How Does It Work?
First, it's important to realise that when you download YouTube to MP3 files, you're only converting the audio part. MP3 files are audio only, which means you won't have access to the video.
This is ideal for downloading items such as music playlists, talks, or lectures, which you can easily listen to without the visual aspect.
If you want to convert the video as well — perhaps a movie, TV show, or workout routine — you would probably want a YouTube MP4 converter instead.
For this article, I'll assume you want the audio file only and you're looking for the best MP3 converter for your needs.
Assuming you have permission to download the content, a YouTube MP3 converter downloads the audio portion of the YouTube video and converts it into an audio file.
You can then use this audio file anytime you want, at no extra cost, storing it in places such as:
Laptops
Tablets
Mobile phones
Portable hard drives
DVDs
CDs
Thumb drives
Online cloud storage
Since the YouTube app does not currently support listening to music or other recordings outside of the app, converting the file to MP3 format (and then downloading it) is your best bet.
Important note: Keep in mind that the majority of content on YouTube is copyright protected. If you have permission to download content, it's more than likely for your personal use only.
For example, you can't download a copyrighted sound byte to use in a marketing video without direct consent from the content creator.
Unauthorised downloads go against YouTube's terms of service, so make sure that anything you choose to convert and download doesn't infringe on the content's copyright.
---
How to Choose the Best YouTube Converter
If you Google "YouTube MP3 converter," you'll see hundreds of options. How do you know which ones to consider? Be sure to take the following factors into account.
Safety First
Before you consider any YTMP3 converter, you first need to make sure it's safe to use.
Many options (especially the free ones) contain popup ads and links that could infect your computer with malware, spyware, ransomware, or other harmful files.
The last thing you'd want to do is try to convert a harmless YouTube video and fall victim to a cyber attack!
To protect yourself, make sure you download the tool only from its official website. Be sure to scan it with antivirus software and be careful not to provide any personal information when filling out forms.
Then, watch out for any changes to your PC's behaviour. If it starts to run slowly or has other issues, you need to uninstall the converter tool and consider a different option.
---
Special Features
Depending on what you plan to do with your MP3 files, you may want to look for a YouTube converter with one or more of these features:
Batch processing
In-program browser
Automatic video analysis
Screen recording
Audio/video editing
Playlisting
DVD burning
CD ripping
None of these is strictly necessary, but they can make the conversion process much easier.
For example, batch processing allows you to download and convert multiple videos at the same time.
Meanwhile, automatic video analysis tracks the content and offers different quality options for instant download.
---
Supported Formats
The standard output formats are MP3 or WAV, and these are fine for most uses.
However, depending on your needs, you might also look for converters that offer other formats such as ACC, FLAC, OGG, or AIFF.
---
Conversion Speed
This depends mostly on your internet connection (both its speed and its stability), but the best converters should take no longer than 30-60 seconds to convert YouTube to MP3.
---
Audio Quality
Ideally, any software you choose will be able to preserve the original sound quality of the video (without re-encoding it). The best bitrate you'll see from most of the converters on this list is 320kbps.
---
Desktop Converter vs Online Converter
Should you download a converter to use on your computer or use a web-based converter?
There's no right or wrong answer, as both options work equally well. The main question is how often you plan to use your YTMP3 converter.
If you'll only occasionally be converting and downloading files, a web-based converter might be your best bet.
You won't need to install anything onto your desktop or waste storage space on the program.
If you're planning to download large quantities of files or do batch conversions, it might be best to download a desktop app.
Although these require more storage space, they also work much faster — and you can process multiple videos at the same time.
---
Pricing Options
Most of the options on this list have a free basic option that allows you to convert videos (with some limitations).
You can experiment with the free options to see if they're enough to suit your needs.
Otherwise, you'll want to invest in a converter with more functionality.
Expect to pay anywhere from $3-$10/month for a subscription (or a one-time fee of $30-$80) to get a premium converter with extra features, faster speed, and enhanced security options.
---
YTMP3 Converter: 10 Amazing Options
Now that you know all about YouTube MP3 converters, how can you find the best option for your needs? Here's a roundup of the 10 best converters available today.
1. Any Video Converter Freeware
As its name suggests, Any Video Converter Freeware focuses mainly on converting and editing videos.
However, it also converts videos to MP3 and more than a dozen other audio formats.
Just paste in the URL, download the video, and hit the "Convert Now" button after selecting MP3 format.
Pros: Excellent selection of format options, no ads, ease of use
Cons: Bundled extra software that may include more than what you need
---
2. Wondershare Uniconverter
Definitely a top contender, Wondershare Uniconverter touts itself as "Your Complete Video Toolbox." It allows you to edit, compress, and convert videos, burn DVDs, and — of course — convert YouTube to MP3.
Even more impressive, it supports over 10,000 audio and video sites, which means you can download from almost anywhere.
It's lightning fast and users love its extra features like audio merger and screen recording.
Pros: Endless features, fast download speeds, 320kbps quality, batch processing, no ads
Cons: No free version, plans range from $49.99 (annually) to $79.99 (one-time)
---
3. 4K YouTube to MP3
Perhaps the most versatile option on the list, 4K YouTube to MP3 supports not only YouTube but also videos from Facebook, Flickr, Vimeo, and other platforms.
You can convert video files into MP3, M4A, and OGG formats.
The free version is fine for everyday use, although the premium version allows you to download entire playlists.
Pros: No extra bundled software, supports many different video sites
Cons: Only downloads one file at a time (unless you upgrade to premium)
---
4. Any Video Converter Ultimate
Quality, speed, and options — Any Video Converter Ultimate delivers it all. It's not the flashiest interface on our list, but it's incredibly easy to use.
Best of all, there are no pop-ups, ads, or suspicious links to worry about!
In addition to YouTube to MP3 conversions, you can choose from over 200 other formats for input and output.
There are also easy-to-use tools for editing, screen recording, DVD/CD creation, and much more.
Pros: Lightning fast, user-friendly, supports many different file formats
Cons: Free version has limited features; the premium version is a one-time price of $49.99
---
5. 4K Video Downloader
Although 4K Video Downloader is primarily for (you guessed it) downloading videos, it'll tackle YouTube to MP3 just fine. Once you paste in the URL, simply select the "extract audio" option and your chosen audio format.
You can also download up to 24 videos from a given playlist, which can save you a lot of time and effort.
Pros: No ads, no bundled software, can download large playlists of up to 24 videos
Cons: Requires a license for playlists with more than 25 videos, only available for Windows users
---
6. YTD Video Downloader Pro
What it lacks in aesthetics YTD Video Downloader Pro more than makes up for in ease of use.
It's not the fastest option on the list, but users love it for its simplicity and a few unique features.
For example, you can download an entire video playlist and then convert the tracks individually. You can also convert your audio files into more than a dozen other formats.
Pros: Intuitive, easy to use, convert individual tracks from playlists
Cons: Limited features with the free version; subscriptions range from $2.99-$9.99 per month
---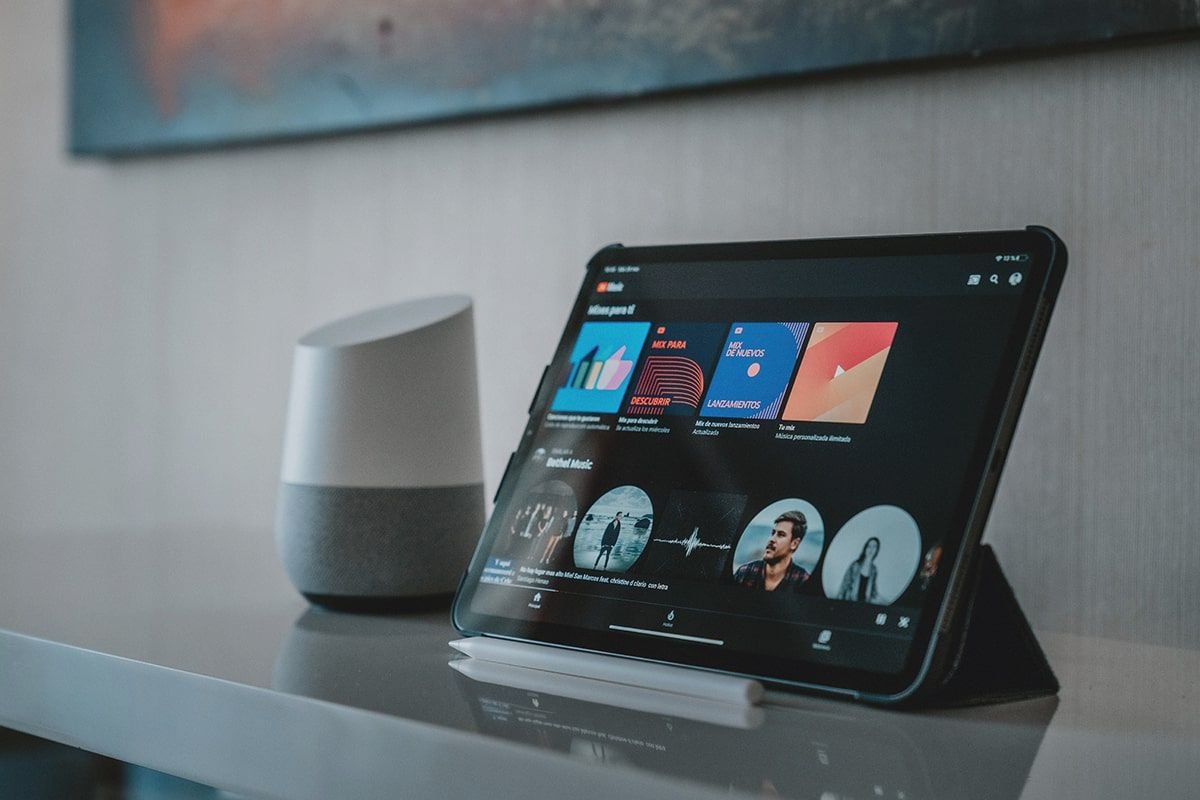 7. Free YouTube to MP3 Converter
Free YouTube to MP3 Converter is one of the most user-friendly options — and yes, it really is free!
Its interface is very intuitive, with a simple drop-down menu and without the long list of confusing "extras."
You can download and convert entire playlists (even entire channels) in bulk without limits.
Pros: Ease of use, available for Windows, Mac, and Android
Cons: Doesn't include the "bells and whistles" that come with other bundled software
---
8. SnapDownloader
For a clean, fast, and safe interface to convert YouTube videos, look no further than SnapDownloader.
Users love the fact that there are no annoying ads, pop-ups, or bundled software packages to worry about.
You can grab files from YouTube as well as over 900 additional websites. You can also paste up to 100 links into the "queue list" to download automatically while you go about your day.
Pros: Lightning fast, 100% safe, batch processing, built-in web browser
Cons: Free trial only lasts 48 hours; subscription plans start at $7.99/month or a one-time payment of $29.99
---
9. ClipGrab
Another easy-to-use option, ClipGrab is a delightfully simple (and free!) program to suit the needs of most users.
It works with YouTube, Facebook, and Vimeo videos — just paste in the URL and click "Grab that clip!" when prompted. It also has an integrated video search feature that many users love.
Pros: Downloads with one click, supports different video sites, free to use
Cons: Automatically bundled with the Opera browser, only works with Windows
---
10. iTubeGo YouTube Downloader
If speed is what you're after, iTubeGo YouTube Downloader won't disappoint. In fact, its turbo-fast mode ensures your files will download up to 10x faster — even in bulk!
The software supports over 10,000 websites beyond YouTube. You can easily grab the audio and convert it into high-quality 320kbps format.
It also features a unique YouTube "splicer" that allows you to download only the portions of the video you want to convert.
Pros: Lightning fast, batch processing, no limits, unique features
Cons: The trial version only allows three total downloads; monthly plans start at $12.95/month or a one-time lifetime plan for $34.99
---
Download Your Favourite YouTube MP3 Files Today
There is no shortage of options for YouTube to MP3 converters. But as we've discussed, you need to be discerning when you choose which YTMP3 converter to use!
Consider each of the options on this list and evaluate which is best for your needs. Remember to compare the features, supported formats, quality, price, and (most importantly) safety of each converter.
Chances are you'll find the perfect YouTube MP3 converter for you!
Now that you can convert YouTube to MP3 high-quality files like a pro, what's next? Keep browsing my site for more advice guaranteed to help you become healthier, wealthier, and wiser.
These questions about music are the perfect place to start!