Maybe you're in the early, exciting stages of a brand-new relationship.
Maybe you've been happily in love with your girlfriend or wife for several years.
Or perhaps you're trying to rekindle the spark in a long-term relationship.
Wherever you are in your relationship, there's a simple action you can take to bring a smile to her lips:
A beautiful good morning love message.
Whether you write a note and leave it on her pillow or send a lovely good morning SMS, there's nothing quite like a good morning message to make her fall in love.
The tricky part's knowing what to write!
To give you some ideas, here's a list of 62 good morning wishes for lovers at every stage of their relationship.
---
---
Looking For Beautiful Good Morning Messages? You Might Also Like These…
---
New Lovers Good Morning Quotes
1. "Your beautiful face was the first thought that entered my mind this morning. Missing you already."
2. "Today is another beautiful day and I can't wait to spend it with a beautiful woman — YOU. Good morning, baby!"
3. "Wishing you good morning is the best way to start my day. So here we go: Good morning, beautiful! Can't wait to see your lovely face again."
4. "Good morning, my sweet. I wanted to tell you that you were in somebody's dreams last night."
5. "Good morning, sunshine. It wasn't easy to wake up this morning, but one thought of you brought a smile to my lips. I hope you have a wonderful day!"
6. "Good morning, gorgeous! I know you have a busy day today, but I just wanted to check in and let you know I'm thinking of you. Hope to see you again soon."
7. "I have many things to be grateful for, but seeing your sleepy smile this morning is at the top of the list. Good morning, beautiful girl!"
8. "Yours might be the most beautiful voice I've ever heard, and I can't wait to hear it again. Call me when you wake up!"
9. "I had an amazing and memorable night and today I can't stop smiling. It's all because of you. Good morning, gorgeous girl!"
10. "May you begin this day with a smile on your face and a soul filled with happiness for you to embrace. Good morning, baby!"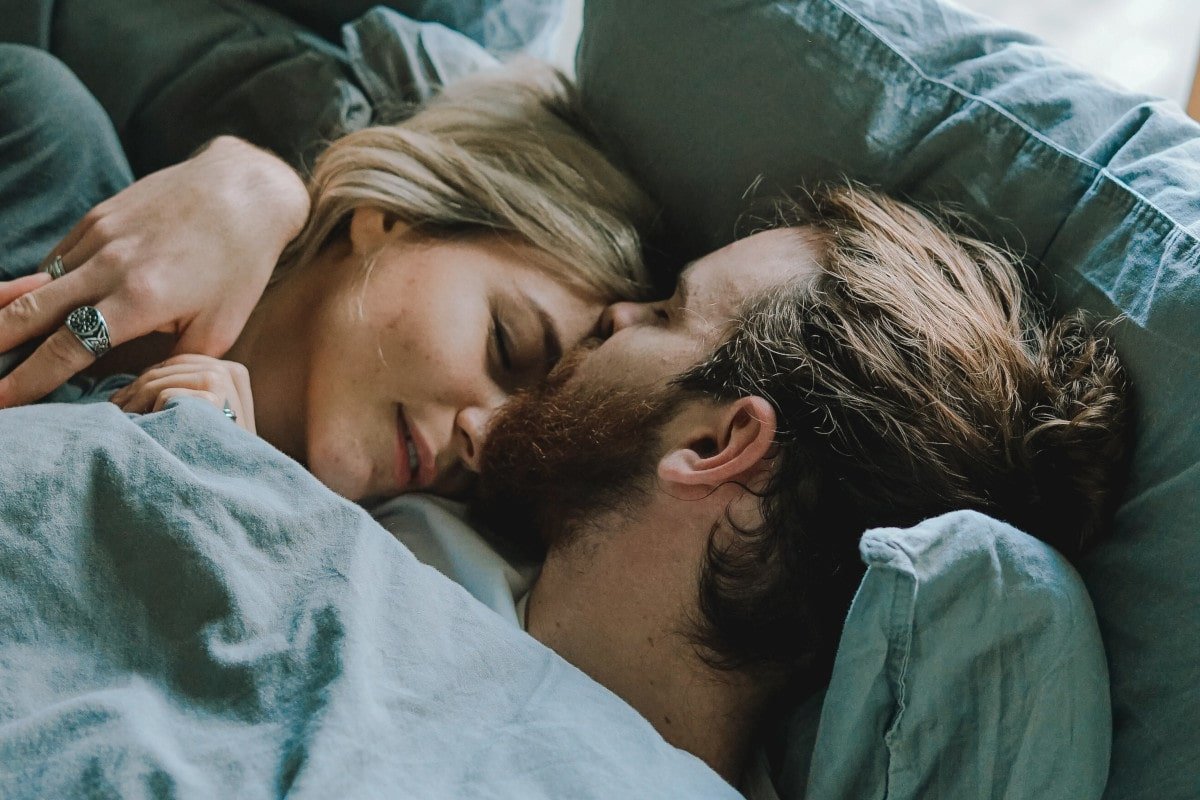 Good Morning Love Message for Your Girlfriend
11. "Good morning, cutie. I just wanted to say how proud I am to call you my girlfriend. I hope this message brings a smile to your beautiful face!"
12. "Good morning, my sweet. I know you've been working so hard balancing work, study, and our relationship. I just wanted to assure you that you're doing an amazing job. I love you!"
13. "If I could wake up next to you each morning, share a cup of coffee, and wander the streets with your hand in mine, I'd be perfectly happy for the rest of my life."
14. "Wake up, my darling. The sun is shining and the world is ready to greet you. I just wanted to be the first."
15. "It's never easy to watch you leave the house or to wake up alone. I wish we never had to spend a minute apart."
16.
17. "One kiss from you in the morning gives me the strength to face any challenge the day might bring. Good morning, my sweet angel."
18. "Watching you sleep in the morning is my own daily miracle. I'm so glad fate brought us together. I love you, my darling! Have a wonderful day!"
19. "There's no better way to wake up than with your smile and kiss. But since that's not possible right now, I wanted to let you know how much I love and miss you."
20. "There's only one person I can imagine spending my life with — and that's you. You are my beginning and my end. I love you, my darling girl."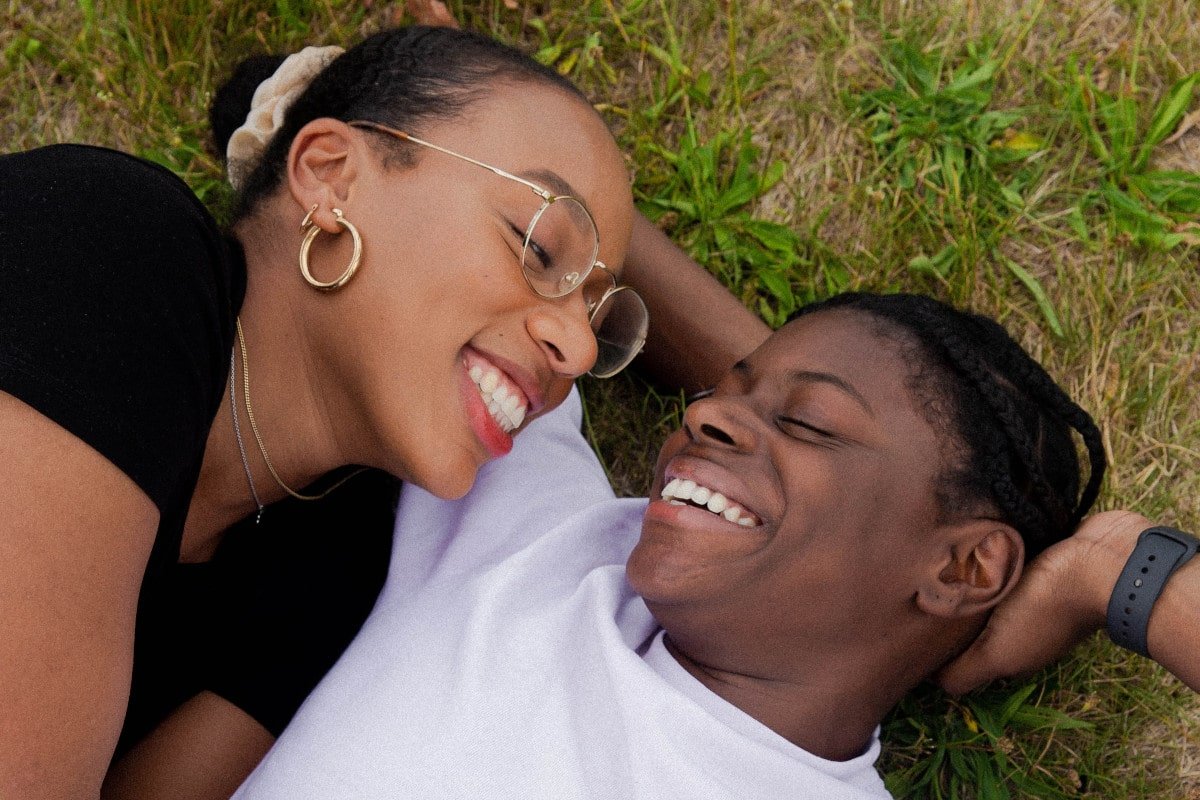 A Morning Love Message for Your Lovely Wife
21. "Good morning, my love. I am the luckiest person in the world to have you as my wife. I love you so much and I hope you have a wonderful day!"
22. "Every single day of my life, I vow to be by your side. I am yours today and forever."
23. "Good morning, my darling wife. Thank you so much for preparing coffee and breakfast for me, even though you had to rush off to work. I love you so much!"
24. "Good morning, sweetheart. You are my source of happiness and my true north. Thank you for everything that you do for us."
25. "You are my morning, my sunrise, my daylight. Without you, my world would be a dark and lonely place. I love you, my wonderful wife!"
26.
27. "Fate brought us together, and our love grows stronger with each passing day. Thank you for sharing your life with me."
28. "Even during the darkest of nights, you hold onto me with all your love. In your embrace I feel the assurance that the sun is just over the horizon, waiting to greet us with another day."
29. "It seems like every morning is such a rush. I never get the chance to tell you that YOU are the best part of waking up each day. Have a wonderful day, my wonderful wife."
30. "In the morning, you look as beautiful and peaceful as a flower. I want to hold you in my arms forever and never let you go."
Short & Sweet: Lovely Good Morning SMS Text Ideas
31. "Good morning, beautiful! May this day be one of the best days of your life."
32. "Open your eyes and share your lovely smile with the world. I love you, baby!"
33. "Sending a virtual hug and kiss along with this text. Have a beautiful day, my love."
34. "My heart is a dark night, and you are the sunrise within. Rise and shine, beautiful!"
35. "Just as the sun is sure to rise tomorrow, my love for you is steady and true."
36.
37. "Any morning without you is just a dwindled dawn."
38. "You're the first thought that comes to mind in the morning and the last thing I think about at night."
39. "The best alarm clock in the world is your sweet kiss. Good morning, my lovely girl!"
40. "My reality is finally better than my dreams. I love you, my darling!"
Funny Good Morning Wishes for Lovers
41. "If only we were cats so we could spend all nine of our lives together!"
42. "If I fall for you any harder, I'll hit the ground. Good morning, my sweet girl!"
43. "It should be illegal to look as cute as you do in the morning. Have a wonderful day!"
44. "Let's commit the perfect crime. I'll steal your heart, and you can steal mine!"
45. "I'm getting wrinkles from smiling so much. It's entirely your fault!"
46.
47. "My brain worked 24 hours a day, 365 days a year — right up until I fell for you."
48. "I wanted to send you something to make you smile, but the mailman kicked me out of the mailbox. Here are some morning love wishes instead!"
49. "Guess what I'm wearing? That amazing smile you gave me."
50. "Was that an earthquake? Because you rocked my world last night!"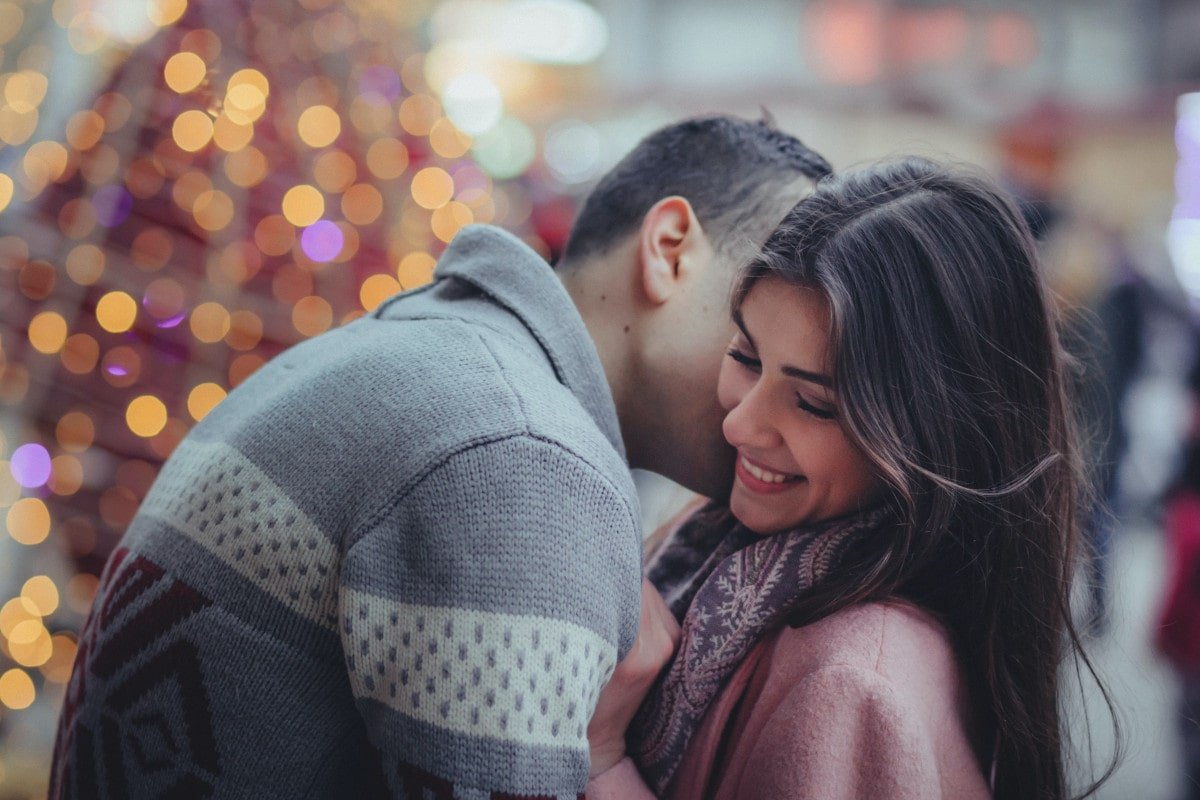 Longer Morning Love Wishes for Her
51. "I firmly believe that you're an angel sent into this world to ease my pain and brighten my world. Thank you for giving me hope and sticking by my side even when things seem hopeless. Have a beautiful day, my love."
52. "To the woman who makes my heart beat harder and my mind race faster — Good morning! I love you more with each passing day and I want you beside me always. I hope you have a wonderful day."
53. "Every time I look at your face, all of my worries disappear. My inhibitions and insecurities are gone, and I feel nothing but happiness and peace. Thank you for everything you bring into my life. I love you so much!"
54. "There's nothing I wouldn't do to wish you a good morning. I'd cross a raging river, climb the highest mountain, walk on fiery coals, and traverse the ends of the earth. That's how much you mean to me!"
55. "Nothing about the morning is good without you here by my side. The only thing that makes me smile is the thought of you and the life we're planning together. I hope you have a wonderful day, my sweet girl, and I can't wait to see you again!"
56.
57. "Every morning I start my day with a little prayer to thank God for sending you to me. You are the best thing that has ever happened to me and I can't imagine my life without you. Have an amazing day and keep that gorgeous smile on your face."
58. "I'm sending this message to the most beautiful, the most brilliant, and the most loving person I know. If she receives it, may she always remember just how extraordinary she is and how extraordinary my life is because of her."
59. "If I were a musician, I would happily play music for you every morning. I would sing your praises at the top of my lungs. Instead, I've asked the birds to serenade you for me. Listen to their sweet song and smile, my love, because I'm thinking of you!"
60. "Good morning, my sweetheart. I hope you're not too tired today, because you were running through my mind all night long. I hope you had a good rest and that you also dreamt about our future together. Enjoy the rest of your day and think of me until we're together again!"
61. "Your smile is all the motivation I need. Your voice is all the inspiration I need. And your love is the only happiness I need — today and every day. Good morning, my queen. May your day be filled with love, luck, and joy!"
62. "Good morning to the woman who inspires my smile and lights up my heart. You are the light of my life and I feel like the luckiest person in the world when we're together. I hope your day is as lovely as you are, my sweet girl."
---
Write a Good Morning Message to Make Her Fall in Love
If your girl wasn't already in love with you before, she's sure to fall head over heels after you send her some of these lovers good morning quotes.
We all groan when our alarm clock goes off, but a message that says "Good morning to my sweetheart" is sure to brighten your special lady's day.
Send something short, something long, something funny, or something sweet.
All that matters is that she knows you're thinking of her.
So start her day off right by sending one of these morning love wishes her way — no matter where you are!
After you're finished composing your good morning message to make her fall in love, what's next?
Keep browsing this site for more stellar advice on how to be healthy, wealthy, and wise.