Childhood trauma is a heavy burden, and its impact often lingers in unexpected ways. People on the Internet have shared some poignant indicators of a traumatic upbringing. Here is a curated list of the top 11 responses:
11. Catastrophize During An Uncertain Circumstance
"When good things have happened to me I've lost out on a lot of the accompanying joy because it takes me so long to accept that positive outcomes can be real and aren't just disasters in disguise."
"Disasters in disguise is such a great phrase for these things. You don't want to enjoy something good incase life notices and turns it upside down."
"I can't talk about good things in advance because despite not being superstitious in other areas of life, I somehow believe deep down that if the universe notices that I am happy it will take it away again."
10. Crying While Expressing Their Emotions
"I still don't know how to tell someone I'm mad at them without crying. It's so embarrassing. Not even when I'm angry. I was trying to ask my boss once if I could lighten my workload a bit, and I was on the verge of tears all of a sudden."
"I had to tell my professor I needed to go home early because I felt really ill all of a sudden. Between apologizing repeatedly and trying not to cry, I think he just wanted me out of there as fast as possible."
9. Lack of Confidence
"I mean, s**t, I wasn't abused growing up, but I have very little self-confidence and low self-esteem. It also doesn't help right now that I was fired from my job three months ago and still haven't been able to find a new one."
8. Hoarding Resources
"I always spend too much money on groceries because I'm constantly worried about not having enough or running out."
"I currently have 6 cases of 24pk water bottles at home because I'm always terrified something bad is gonna happen and I'll suddenly be destitute, and that will be the only water (or whatever) I have."
7. Talking About Themselves In The Most Degrading Way
"An ex-partner's reaction to an offhand comment I made about my childhood is what sparked something in me, and suddenly, my mind was connecting all these dots and remembering suppressed memories. He was the first and only person who hadn't awkwardly chuckled along with me but instead called me out, 'What the f**k?!'. Will always appreciate that."
"I call myself a stupid b***h so often that my coworkers have stopped commenting on it."
6. Not Being Good at Taking Compliments
"I realized how awkward it made others, so now I always force myself just to say 'thank you' and leave it at that. Unless it's a friend, I make a joke at my expense."
"To be fair, I mostly get fake compliments. I know I'm not an attractive dude; my face is okay, but I'm severely overweight. My friends try to be nice, but I know it's not sincere. That honestly hurts more than it helps. Real compliments are great and are easily discernable to me, like if someone says my eyes are pretty, I've heard that most of my life and can see it myself."
5. Constantly Apologizing For Things That Require No Apologies
"I had this one co-worker who wanted to show me her cats, and as she opened her phone, she made a mistake and dialed the wrong passcode number and had to try again. She said sorry and that she should've used Face ID like normal people. And said sorry again. Then a nervous laugh."
"My dad once yelled at me with his belt in hand for saying sorry too much. " Someone's going to think you're abused," he told me."
"My mother backhanded me for apologizing too much and seeming weak. The first effing words out of my mouth were, "I'm sorry."
4. Going Out of Their Way to Make Others Happy
"I've been going through this with my therapist, and today she mentioned "people pleasing" is a form of manipulation because you're not being your real self. But I literally couldn't discover my real self as a child because I was too busy trying to be perfect, so my dad didn't go nuts. Still learning who I am at age 30. It's all a mind field!"
3. Being Hyper-vigilant of Their Surroundings At All Times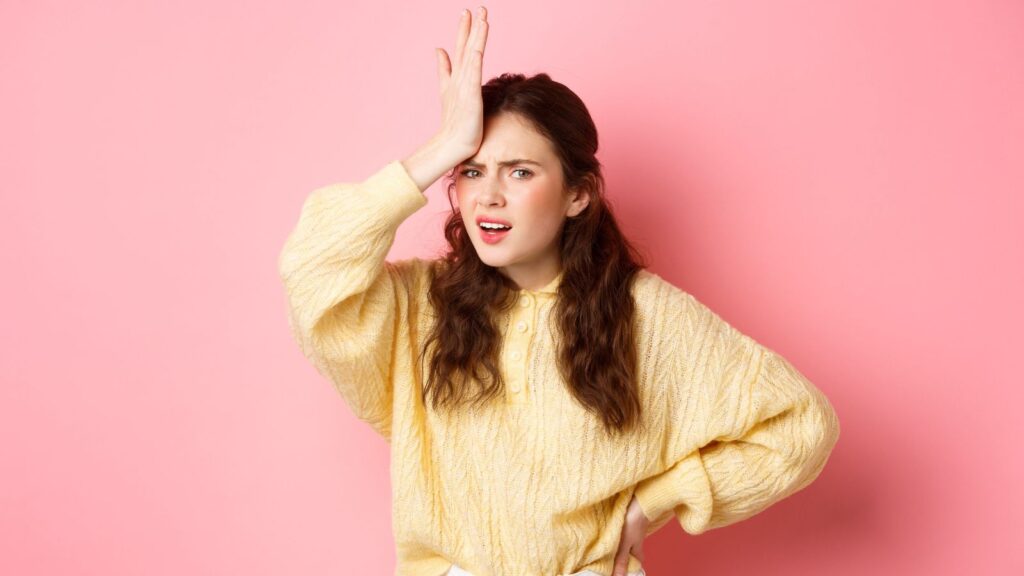 "They seem more aware of their surroundings and the people around them. This manifests as them being extremely empathetic or extremely closed off as a defense mechanism."
"I cannot walk alone because I'm aware of everything around me, and it's exhausting. So most of the time, I'm at home unless someone takes me on a walk."
2. Not Having a Sense of Achievement
"I recently had my first publication published as a PhD student in a fairly good journal. Weirdly enough, I feel sort of ashamed of it because I do not see it as even somewhat good. I only see its negativities and small inaccuracies, how long it took to write it, and how much I inconvenienced my co-authors and supervisor because I'm such a s****y writer. I should feel like it matters and it's an achievement, but I just can't. I feel like a total fraud."
1. Normalizing the Abuse They've Received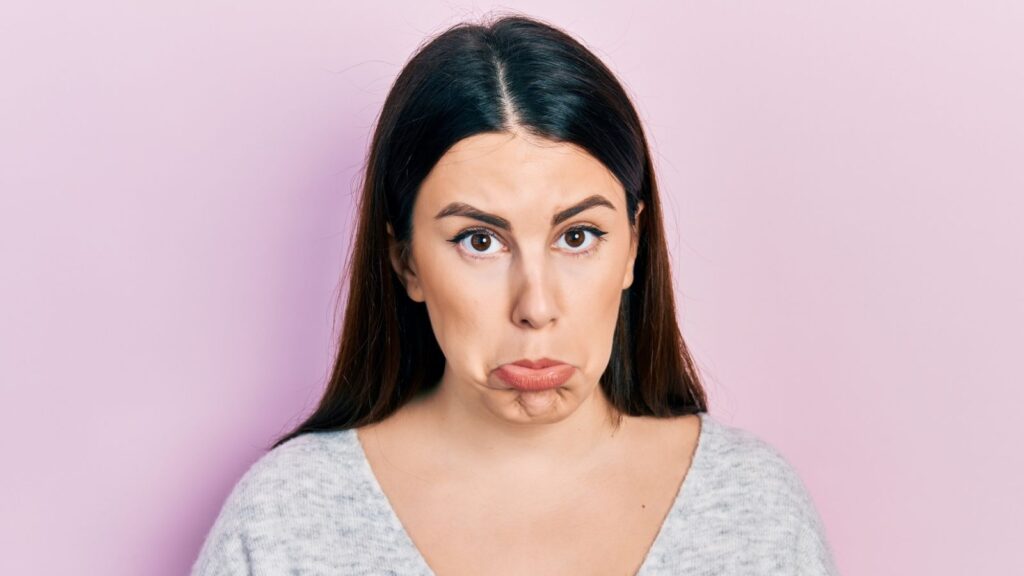 "It took years until I could just completely relax around my husband's family. They literally never yell out of anger. I didn't know there were families like that."
"I've worked with people from many countries (kitchen), and I've had to perfect my "This isn't shocking information that's disgusted me to my core" expression when some casually talk about the physical abuse they went through like it was normal. Comparing which household items were the most painful, etc…. I just didn't want to offend anyone by reacting in appropriate horror. How could anyone hit a child and call it normal?"
MORE ARTICLES LIKE THIS ONE COMING UP:
12 Things Your Parents Told You as a Kid That Were Just Plain Lies
In a recent Reddit post, people revealed the things their parents told them as children that turned out to be complete untruths. Some of them are downright hilarious…
12 THINGS YOUR PARENTS TOLD YOU AS A KID THAT WERE JUST PLAIN LIES
17 Lessons Old People Think Today's Teens Should Learn ASAP About the Real World
Older Reddit users recently discussed the valuable life lessons they believe the youth of today should learn pronto. Here are 17 of their nuggets of wisdom…
17 LESSONS OLD PEOPLE THINK TODAY'S TEENS SHOULD LEARN ASAP ABOUT THE REAL WORLD
14 Things Everyone Does Wrong in Their Fifties
Your fifties can be an exciting and liberating time of life. However, there are certain things to do (and avoid doing) if you want to make the most of them. Here are 14 common mistakes people make when they entire their sixth decade …
14 THINGS EVERYONE DOES WRONG IN THEIR FIFTIES
11 Mistakes Every 30-Something Person Makes (According to the Internet)
Your thirties can be the best years of your life – but only if you do things right. Here are 11 common mistakes people make during their forth decade, as discussed recently on Reddit…
11 MISTAKES EVERY 30-SOMETHING PERSON MAKES (ACCORDING TO THE INTERNET)
14 Key Things Young People Need to Learn About the World (According to Old Folks on the Internet)
Thousands of old folks on Reddit just shared the words they think today's young people need to hear about the world. Here are 14 of the most popular responses…
14 KEY THINGS YOUNG PEOPLE NEED TO LEARN ABOUT THE WORLD (ACCORDING TO OLD FOLKS ON THE INTERNET)
Source: Reddit.