Deciding what to write as your WhatsApp status is hard enough.
But it can seem downright impossible when you're trying to write one that's motivational in nature!
After all, finding appropriate words to inspire and uplift people is no mean feat.
That's why I decided to put this list of motivational WhatsApp status ideas together!
With 150 of them to choose from, putting your WhatsApp motivational status together should feel a little simpler.
I hope it helps! 🙂
---
---
INTERESTED IN MOTIVATIONAL WHATSAPP STATUSES? YOU MIGHT ALSO LIKE THESE…
---
150 Best Motivational WhatsApp Status Ideas
Let's get right into it then! Get ready for a long list of motivational status for WhatsApp ideas, broken down into categories.
To begin, here are 30 of my favourites…
My Favourite WhatsApp Motivational Status in English Ideas
1. Begin each day with the highest expectations for yourself. Forgive yourself 1000 times as the day goes on. And let everything go when it draws to a close.
2. Act now. One day it'll be too late.
3. Never forget: you don't need permission to shoot for the stars.
4. To do the impossible you must see the invisible.
5. Do today what others won't, so you can do tomorrow what others can't.
6. If at first you don't succeed, then try and try again.
7. Don't let your potential go to waste. Do.
8. Small steps + time = success.
9. "You are damaged and broken and unhinged. But so are shooting stars and comets." – Nikita Gill
10. In the battle between attitude and aptitude, attitude always wins.
11. There will be hard times. What matters is how you handle them.
12. Results take time. Start now.
13. No matter how many times you fall and fail, always get up and try again.
14. There's no elevator to success. You have to take the stairs.
15. Just as oak trees start as acorns, your dreams can reach fruition.
16.
17. Enough wishing. Now's the time for working.
18. If you want to quit, remember why you started.
19. Success is forged in the flames of struggle.
20. You're braver, stronger, and smarter than you could ever believe.
21. Remember your yesterdays. Dream your tomorrows. Live your todays.
22. "Our deepest fear is not that we are inadequate. Our deepest fear is that we are powerful beyond measure." – Marianne Williamson
23. Don't linger too long on the problem. Winners focus on solutions.
24. What doesn't kill you makes you stronger.
25. If you focus on results, then you'll never change. If you focus on change, then you'll get results.
26. When life is getting you down and your future seems bleak, remind yourself that the night is darkest just before the dawn.
27. Successful people aren't just lucky. They work for it, sweat for it, bleed for it and cry for it. In other words, they earn it.
28. "They journey of a thousand miles begins with a single step." – Lao Tzu
29. Be bold. Live adventurously. And always strive to be the best version of yourself.
30. Hard work beats talent every time.
Awesome Motivational WhatsApp Quotes
31. "If something is important enough, even if the odds are against you, you should still do it." – Elon Musk
32. "We do these things not because they are easy, but because they are hard." – J.F. Kennedy
33. "Work hard in silence. Let your success be the noise." – Frank Ocean
34. "Courage is contagious. Every time we choose courage, we make everyone around is a little better and the world a little braver." – Brené Brown
35. "No matter what people tell you, words and ideas can change the world." – Robin Williams
36. "Someday is a disease that will take your dreams to the grave with you." – Tim Ferriss
37. "Feel the power that comes from focusing on what excites you." – Oprah Winfrey
38. "Never bend your head. Always hold it high. Look the world straight in the eye." – Helen Keller
39. "You've gotta dance like there's nobody watching, love like you'll never be hurt, sing like there's nobody listening, and live like it's heaven on earth." – William W. Purkey
40. "If my mind can conceive it, if my heart can believe it, then I can achieve it." – Muhammad Ali
41. "Your journey begins with a choice to get up, step out, and live fully." – Oprah Winfrey
42. "It is during our darkest moments that we must focus to see the light." – Aristotle
43. "If you sincerely want to change your life, raise your standards. What changes people is when their 'shoulds' turn to 'musts'." – Tony Robbins
44. "First they ignore you, then they laugh at you, then they fight you, then you win." – Gandhi
45. "Success is not final, failure is not fatal: it is the courage to continue that counts." – Winston Churchill
46.
47. "Perfection is not attainable, but if we chase perfection we can catch excellence." – Vince Lombardi
48. "If you want to get better, do the things that no-one else wants to do. Do the things no-one is even thinking about doing." – David Goggins
49. "Change will not come if we wait for some other person or some other time. We are the ones we've been waiting for. We are the change that we seek." – Barack Obama
50. "When you want something, all the universe conspires in helping you to achieve it." – Paul Coelho
51. "Be humble. Be hungry. And always be the hardest worker in the room." – Dwayne Johnson
52. "What you get by achieving your goals is not as important as what you become by achieving your goals." – Zig Ziglar
53. "There are far better things ahead than the ones we leave behind." – C.S. Lewis
54. "I love a success story, but even more than a success story, I like a dude who fucks his life up and gets his life together again story." – Joe Rogan
55. "Don't try to lessen yourself for the world; let the world catch up to you." – Beyoncé
56. "It ain't about how hard you hit. It's about how hard you can get hit and keep moving forward." – Sylvester Stallone
57. "Whatever you think the world is withholding from you, you are withholding from the world." – Eckhart Tolle
58. "Being underestimated is the ultimate stimulant." – Gary Vaynerchuk
59. "Can you imagine yourself in 10 years if instead of avoiding the things you know you should do, you actually did them every single day? That's powerful." – Jordan Peterson
60. "Be so good they can't ignore you." – Steve Martin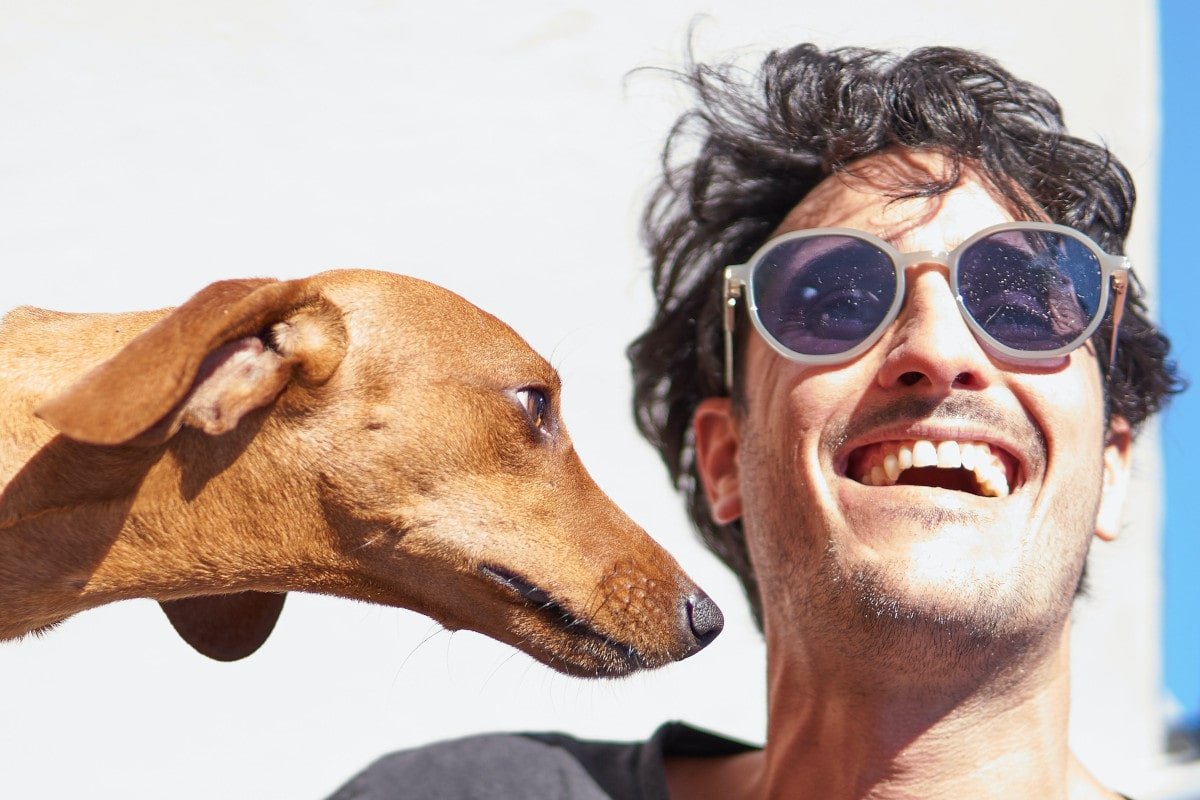 Best Motivational Status for WhatsApp about Hard Work
61. Success isn't somewhere out there waiting for you. It's inside, waiting for you to tap into it. Everything starts with you.
62. Success and failure ebb and flow, my friend. It's your job to keep working through it all.
63. Stop asking permission to reach your potential. Go get greatness.
64. The real winners are those who dig deep and keep grinding even when motivation disappears.
65. Outwork everybody.
66. Tough times never last as long as tough people.
67. Never underestimate the power of self-discipline.
68. Don't wait for a perfect time to start. It doesn't exist.
69. "The secret of change is to focus all your energy, not on fighting the old, but on building the new." – Socrates
70. Forget yesterday. What have you done today to make yourself better?
71. You can be the most talented person in the room. But if you don't work hard, you'll never reach your fullest potential.
72. As Martin Luther King Jr once famously said: "If you can't fly, then run. If you can't run, then walk. If you can't walk, then crawl. But whatever you do, you have to keep moving."
73. Run the day. Don't let it run you.
74. "Between stimulus and response there is a space. In that space is our power to choose our response. In our response lies our growth and our freedom." – Viktor Frankl
75. Never allow yourself to experience the miserable outcomes of inaction.
76.
77. "Believe you can and you're halfway there." – Theodore Roosevelt
78. "When you want to succeed as badly as you want to breathe, then you'll be successful." – Eric Thomas
79. A rule of life from Tim Notke: "hard work beats talent when talent doesn't work hard".
80. Your wildest dreams are within your grasp. The only thing left to do is grab it.
81. Success lies within, not without. Work hard, don't quit, and you'll get there.
82. The first step to success is allowing yourself to dream big. The second step is to take action. And the third is to never stop.
83. As challenging as life becomes, remember nothing is forever. Keep your chin up, you head held high, and soon enough it will get better.
84. If the result is worth it, then so is the effort.
85. If the good could be great, then what are you waiting for? Start moving.
86. Anybody who's ever done something great has reached a point where they wanted to quit. Where they differ from most people is that they didn't.
87. If you're ambitious, dedicated, and optimistic, nothing will get in your way.
88. "Someday is a disease that will take your dreams to the grave with you." – Tim Ferriss
89. Talent can only get you so far. Hard work's what gets you across the finish line.
90. "Study while others are sleeping; work while others are loafing; prepare while others are playing; and dream while others are wishing." – William Arthur Wald
Amazing 1 Line WhatsApp Status Ideas
91. Stop focusing on what could go wrong and be excited by what could go right.
92. Be bold, be brave and be beautiful.
93. You didn't come this far to quit now.
94. When you're writing your success story, don't let anybody else hold the pen.
95. If nobody thinks you can, then you must.
96. Strive for progress instead of perfection.
97. Keep on keeping on.
98. If you never go, you'll never know.
99. It won't be easy, but it will be worth it.
100. Failure? What failure? If I didn't win, then at least I learned.
101. True excellence is rarely an accident.
102. Today's pain is tomorrow's power.
103. Never lose hope.
104. Never forget that you are enough.
105. Don't let quit enter your vocabulary.
106.
107. If you want to be great, then be different.
108. Love the life you live.
109. "Whatever you are, be a good one." – Abraham Lincoln
110. Words and ideas can change the world.
111. Choose courage.
112. Show up, be seen, and succeed.
113. Let tough times and challenges be water off a duck's back.
114. Let your success drown out the naysayers.
115. Be fuelled by what excites you.
116. "Remember to look up at the stars and not down at your feet." – Stephen Hawking
117. Rule number 1: be brave.
118. Wake up, be excited, and live fully!
119. How great you could be if only you believed.
120. Never allow other people to place limits on your ambition.
Best WhatsApp Status for Motivation and Perseverance
121. "The cynics may be the loudest voices. But I promise you, they will accomplish least." – Barack Obama
122. Never diminish or lose belief in your own power.
123. "Because in the end, you won't remember the time you spent working in the office or mowing your lawn. Climb that goddamn mountain." – Jack Kerouac
124. "Whatever the mind of man can conceive and believe, it can achieve." – Napoleon Hill
125. Every cloud has a silver lining. Get into the habit of seeing the positive and nothing will ever come between you and your dreams.
126. Changing the wind might be impossible. But you can always adjust your sails.
127. Refusing to take action is like accepting nothing will ever change.
128. If life ever gets you down, then wait for a silent night and look up at the stars. Feel the weight of infinity and realize nothing really matters. Dare to dream and allow your spirit to soar.
129. You can't always alter the outside world, but you can control your reaction to it.
130. Don't stop when you're tired. Stop when you're finished.
131. Forget about the income. Strive to make an impact.
132. The path of least resistance never leads to greatness.
133. No excuses. Take action. That's what counts.
134. Be the captain of your ship and, like the conquistadors of old, sail it to the ends of the earth in pursuit of gold and glory.
135. There are 24 hours in a day. How are you using them to make your dreams a reality?
136.
137. Bring value to others and everything else will follow.
138. Don't wait for handouts. Learn to live impatiently and stop at nothing to get what you want from life.
139. Going slowly is okay. What matters is that you do not stop.
140. "I haven't failed. I've just found 10,000 ways that won't work." – Thomas Edison
141. Be your own champion.
142. Forget other people. Compare yourself to yourself and be better than who you were yesterday.
143. Fear is boring. Don't let it dictate your days.
144. To succeed in life you have to dream big, take chances, and dare to fail.
145. Successful people fail more than most. Rather than being deterred by it, though, they use it as fuel to get back up and try again.
146. Never settle for less than you deserve.
147. The only thing that separates the best from the rest is mindset.
148. "Everything has beauty, but not everyone sees it." — Confucius
149. Do not chase success for success' sake. Pursue what you love and don't look back. That's how you truly succeed.
150. As the old saying goes: "today is a gift, that's why they call it the present".
---
Remember These Motivational WhatsApp Status Ideas
I know first-hand how hard it can be to come up with your own motivational WhatsApp status!
You know what you want to say, but can't quite find the words to capture the sentiment. No matter how many variations you go through, nothing sounds quite right. Know the struggle?
Well, I hope this list of 150 WhatsApp motivational status ideas will come in handy!
Feel free to use them as you wish, whenever you're next trying to find the best motivational status possible.