Writing the perfect caption for your latest Insta post is never easy.
I mean, you want to put words to your emotions, woo your followers, and be true to yourself all at the same time. That's a tricky task!
Getting it right takes time, energy, and a fair dose of frustration at times too.
Unless that is, you go through the coming blog post full of the best Instagram captions for girls I could find…
I'll put another of these lists together devoted to captions for boys in due course (read it here!).
For now, though, I wanted to help the girls out there who might be running low on Instagram caption inspiration. Are you on the hunt for good captions for girls?
The coming list of 110 captions and Insta quotes for girls should come in handy.
Check it out!
---
---
You Might Also Like These:
---
110 of the Best Instagram Captions for Girls
I've broken this post into various sections, starting with the best (aka my favourites) and moving onto girly, self-confidence related, fun, unique, cute, cool, sassy and short captions for Instagram.
Somewhere, amongst them all, I hope you find the best Instagram caption for girls for your needs!
The Best Caption for Girls Options
1. I love the way you look at me when I'm looking at you.
2. Just like a butterfly, I'm pretty to look at, but hard to catch.
3. Dress like it's your last day on earth.
4. Look to the moon. That's where the magic lives.
5.
6. But first, let me take a selfie.
7. FYI, if I send you ugly selfies it means you're my BFF.
8. I need a 6-month vacation…twice a year.
9. Unlike fashion, happiness never goes out of style.
10. There's magic in every moment if you're willing to look for it.
Girly Caption for Insta Ideas
11. Happy girls are pretty girls.
12. It doesn't matter whether we're together in person. You'll always be close to my heart.
13. Forget perfection. Be authentic.
14. Girl, lift your head to the stars and shoot for the moon.
15.
16. Hands in the air if you've got crazy hair.
17. A bit of contour, a bit of confidence.
18. Happy girls are pretty girls.
19. My head, like my heels and my standards, will always be high.
20. Never pretend to be anything other than yourself.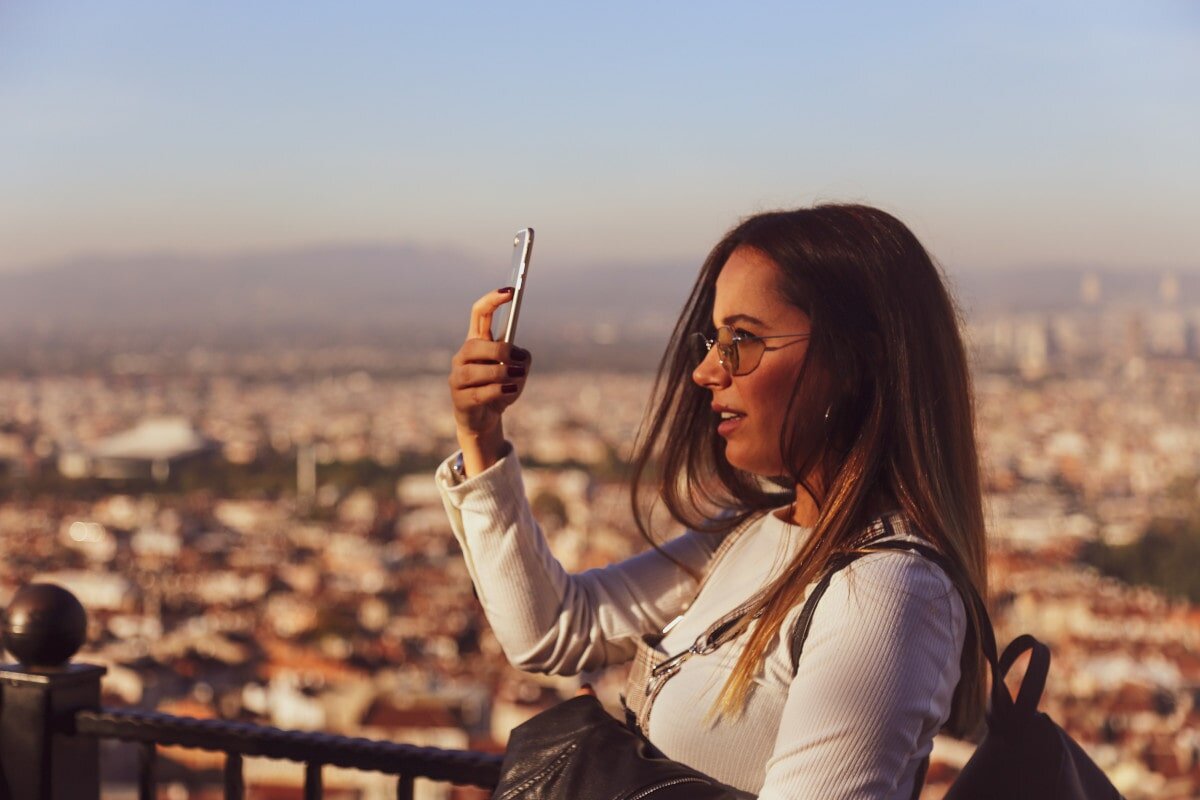 Good Captions for Girls About Self-Confidence
21. I'd rather live to express myself than impress others.
22. I am me. Let it be.
23. Girl, be confident. You're beautiful.
24. Behind every successful woman is herself.
25. Keep calm and put on your makeup.
26.
27. Inner beauty beats outer beauty every day of the week.
28. Sun in the sky, sand between my toes, smile on my face.
29. Forget the lover. Love yourself.
30. You are beautiful. And so am I.
31. Self-love is the best love.
32. Girl, don't listen to the naysayers. Your truth deserves to shine.
Super Fun Girls Caption Ideas
33. Money can't buy happiness. But it can buy clothes!
34. I have loads of hobbies. They're called breakfast, brunch, elevenses, lunch, afternoon tea, dinner, and supper.
35. Warning: this girl's hangry.
36. Sun's out bums out.
37. You can't spell awesome without 'ME'!
38.
39. I woke up like this…not.
40. I'm not short, I'm just concentrated awesome!
41. There's no such thing as too much jewellery.
42. If there was an award for laziness…I'd send someone to pick it up for me.
43. I've got my sassy pants on. Watch out world!
Unique Captions for Girls
44. Being normal is boring. I'd rather be me.
45. You can't not be yourself. So stop trying.
46. Feeling those Monday morning blues.
47. Forget fame and fortune. Be yourself.
48.
49. Physically in the office. Mentally at the beach.
50. Early bedtimes. No partying. Staying indoors at the weekend. Does anyone else feel like their childhood punishments have become their adult goals?
51. Who needs partners when you've got puppies?
52. Life may be simple. But it's never easy.
53. Your biggest regret won't be the mistakes you made, but the decision to play it safe.
Cute Insta Quotes for Girls
54. Give me coffee and mascara and I'm a happy bunny.
55. I choose makeup over negativity.
56. Never be ashamed of vulnerability.
57. There's a reason it's called the present moment. It really is a gift.
58.
59. Go for gold and shoot for the moon.
60. "I'm just a girl, standing in front of a boy, asking him to love her." – Julia Roberts, Notting Hill
61. Confidence is the most beautiful outfit in my wardrobe.
62. Life's a breeze until you fall in love.
63. People will stare. Make it worth their while.
Cool Captions for Girls
64. I don't care about Vitamin C or D. All I want is vitamin U.
65. Go wild every once in a while.
66. Collect smiles like stamps and give them away freely.
67. Forget cute. Be savage.
68. Scars tell stories. Embrace them.
69. You have to believe the change before you see it.
70.
71. You know what they say: a selfie a day keeps the doctor away!
72. Vodka wasn't the answer. But it was worth a shot.
73. I do my marathons on Netflix.
74. Who needs makeup when you can wear a smile?
75. Living the seafood diet dream. If I see it, I eat it.
76. Life is like a box of chocolates.
77. Feel the vibes, go with the flow.
Sassy Captions for Girls
78. Shed your shyness like a snake sheds its skin.
79. I'm a nightmare dressed as a daydream.
80. When life throw's you lemons, make lemonade.
81. Karma's a b**** and so am I.
82. It's not arrogance. It's confidence.
83. I'm not beautiful like you. I'm beautiful like me.
84. You do you. I'll do me.
85.
86. Christina Aguilera said it best: words can't bring me down.
87. You're as useful as the 'g' in lasagne.
88. I'm not high-maintenance. You're low effort.
89. Looks aren't everything but it's nice to have them.
90. Tell me not to do something and I'll do it twice and take pictures.
91. If you don't need me, then I don't need you. That's just the way it goes.
92. He asked me what I do for a living. I told him it's a well-respected position called 'whatever I want'.
Nice & Short Caption for Girls Ideas
93. Be beautiful.
94. Never stop being you.
95. I'm obsessed with you.
96. Live. Laugh. Love.
97. Dressed to impress.
98. Live your best life.
99. Beauty and the beast.
100. Forget the haters.
101.
102. #goals.
103. #nofilter
104. #selfie
105. Haters gonna hate.
106. YOLO. Seize the moment.
107. Carpe Diem. Get at it.
108. Up, up, and away.
109. Escaping the ordinary.
110. Living large.
---
Don't Forget These Insta Quotes for Girls
Finding the perfect words to go under your latest IG post can be a serious challenge- especially when you're running low on time and inspiration.
That's why I put this list of captions and Insta quotes for girls together!
With the best Instagram captions for girls at your fingertips, settling on the perfect caption should become a much easier task. Pick and choose from the options above and, voila, your latest post will be ready to go in no time.
Now I'd love to hear from you. Which of the good Instagram captions for girls in this post did you like the most? Drop me a comment below!