A famous playwright once said:
"Life is partly what we make it, and partly what it is made by the friends we choose."
Do you agree?
If you're like most of us, you adore your friends.
You value the good things they bring into your life. In fact, you probably can't even imagine what your life would be like without your besties beside you.
So, how do you convey those thoughts and feelings into your Instagram posts?
One of the easiest ways is by adding a hashtag about friends!
The best hashtags for friends are short, sweet, and thought-provoking. And, better still, they help your public posts gain more traction on the platform too!
Whether you're looking for something funny, something memorable, or something truly unique, we've got you covered.
Read on for the best friendship hashtags for Instagram, Facebook, and everywhere else.
---
---
Interested in hashtag friends? You might also like these…
---
Popular Friend Hashtags
1. #friends
2. #bff
3. #bestfriends
4. #friend
5. #friendship
6. #friendsforever
7. #bestie
8. #besties
9. #bffs
10. #bestfriendsforever
11. #friendsforlife
12. #friendstime
13. #friendsquotes
14. #friendshipquotes
15. #bffgoals
16. #loveyouguys
17. #mybestie
18. #friends4ever
19. #friendslikefamily
20. #memoriesmade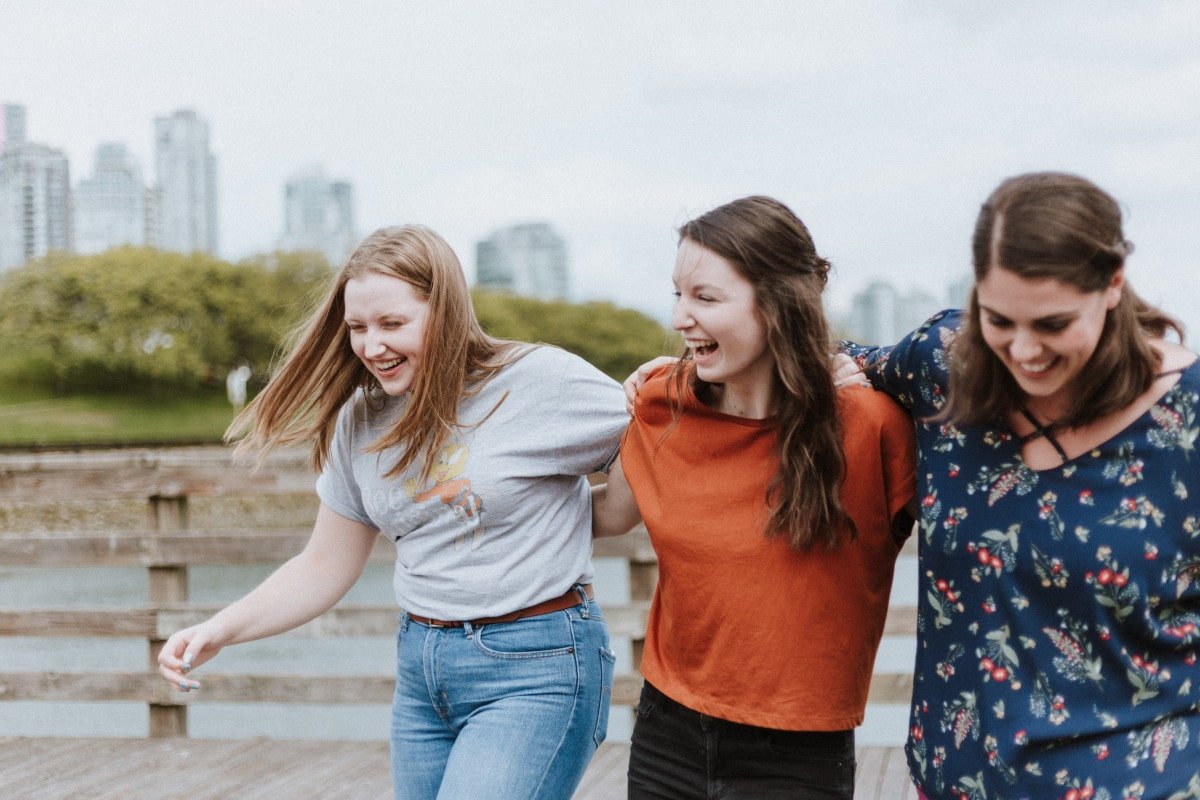 Funny Friendship Hashtags
21. #bestfriendsarethebest
22. #doubletrouble
23. #bestgang
24. #fridayfun
25. #funnymoments
26. #bestieeee
27. #bestiesss
28. #livinglifeandlovingit
29. #funtimesahead
30. #bffadventures
31. #girlsjustwannahavefun
32. #findyourtribe
33. #friendsfun
34. #bestfriendsbelike
35. #girldreamteam
36. #boysdreamteam
37. #funtimes
38. #girlgangmeetup
39. #besties4life
40. #havingfun
41. #bffalert
42. #grabyourgirlfriends
43. #nojudgmentzone
44. #friendmoment
45. #bffouting
46. #bffpicschics
47. #partytime
Sweet Ideas for Friends Hashtags
48. #friendshipgoals
49. #friendslove
50. #friendshipthatmatters
51. #soulsisters
52. #friendshipvibes
53. #girlfriendsweekend
54. #friendsarespecial
55. #bestfriendsquotes
56. #friendforever
57. #friendsarefamily
58. #friendsalwaysandforever
59. #girlfriendship
60. #childhoodbesties
61. #bestielove
62. #gettogether
63. #goodfriends
64. #bestfriendsforeverandever
65. #sistersfromanothermother
66. #brothersfromanothermother
67. #bffforever
68. #birthdayboy
69. #birthdaygirl
70. #friendshipisablessing
71. #girlstimeout
72. #mybetterhalf
73. #thebestfriends
74. #girlsnightout
75. #soulmatesforever
76. #bestfriendgoals
77. #memoriesthatlastalifetime
78. #bestiesbirthday
Unique Hashtags for Friends
79. #happyfriendship
80. #oldfriendsarethebestfriends
81. #friendstrip
82. #girlganggoals
83. #friendshipmemories
84. #ihavethebestfriends
85. #photooftheday
86. #bestfriendsbychoice
87. #friendos
88. #girlfriendsarethebest
89. #squadgoals
90. #friendshipthatneverends
91. #friendsbonding
92. #happybirthdaybestie
93. #bestieforever
94. #memoriestocherish
95. #friendshipisagift
96. #bestfriendsintheworld
97. #memoriesmadeforever
98. #bettertogether
99. #bfftime
100. #happybirthdaybff
101. #bestfriendsforeverr
102. #internetbestfriends
103. #qualitytime
104. #happydays
105. #bestfriendstiltheend
106. #memoriesinthemaking
107. #bestfriendbirthdaypost
108. #beautifulnight
109. #picoftheday
Friendship Tags for Your Four-Legged Friends
110. #petlover
111. #doglover
112. #ilovemydog
113. #ilovemycat
114. #ilovemyhorse
115. #puppylove
116. #dogoftheday
117. #catoftheday
118. #puppyoftheday
119. #kittenoftheday
120. #furbaby
121. #furryfamilymember
122. #doglife
123. #adoptdontshop
124. #catsanddogs
125. #catsanddogscanbefriends
126. #dogsandpals
127. #lovedogs
128. #pupoftheday
129. #puppyeyes
130. #instapup
131. #rescuepuppy
132. #rescuedog
133. #fosterdog
134. #shelterdog
135. #funnydog
136. #odddog
137. #barkinthepark
138. #tongueoutdontcare
139. #pawtytime
140. #barkbios
141. #mydogismybestfriend
142. #mycatismybestfriend
143. #mybirdismybestfriend
144. #doghairdontcare
145. #fourleggedfriends
---
Bonus: 50 Famous Quotes About Friendship
Want to really jazz up your Instagram posts?
Friend hashtags are a great start, but there's more you can do!
Try adding some of these witty, inspiring, and memorable quotes about friends and friendship.
1. "Find a group of people who challenge and inspire you. Spend a lot of time with them, and it will change your life." — Amy Poehler
2. "If you haven't learned the meaning of friendship, you really haven't learned anything." — Muhammad Ali
3. "Anything is possible when you have the right people there to support you." — Misty Copeland
4. "A real friend is one who walks in when the rest of the world walks out." — Walter Winchell
5. "A friend is one who overlooks your broken fence and admires the flowers in your garden." — Unknown
6. "Lots of people want to ride with you in the limo, but what you want is someone who will take the bus with you when the limo breaks down." — Oprah Winfrey
7. "If you live to be a hundred, I hope I live to be a hundred minus one day, so I never have to live without you." — Winnie the Pooh
8. "The most beautiful discovery true friends make is that they can grow separately without growing apart." — Elisabeth Foley
9. "They may forget what you said, but they will never forget how you made them feel." — Carl W. Buechner
10. "A sweet friendship refreshes the soul." — Proverbs 27:9
11. "A friend is someone who understands your past, believes in your future, and accepts you just the way you are." — Unknown
12. "It's not that diamonds are a girl's best friend, but it's your best friends who are your diamonds." — Gina Barreca
13.
"Real friendship is when your friend comes over to your house and then you both just take a nap." — Unknown
14. "Friendship marks a life even more deeply than love. Love risks degenerating into obsession, friendship is never anything but sharing."― Elie Wiesel
15. "In the cookie of life, friends are the chocolate chips." — Unknown
16. "Let us be grateful to the people who make us happy; they are the charming gardeners who make our souls blossom." — Marcel Proust
17. "To the world you may be just one person, but to one person you may be the world." — Dr Seuss
18. "Many people will walk in and out of your life, but only true friends will leave footprints in your heart." — Eleanor Roosevelt
19. "A friend who understands your tears is much more valuable than a lot of friends who only know your smile." — Unknown
20. "Time doesn't take away from friendship, nor does separation." — Tennessee Williams
21. "There are friends, there is family and then there are friends that become family." — Unknown
22. "When the world is so complicated, the simple gift of friendship is within all of our hands." — Maria Shriver
23. "Good friends are like stars. You don't always see them, but you know they're always there." — Unknown
24. "Friendship is the only cement that will ever hold the world together." — Woodrow T. Wilson
25. "A true friend never gets in your way unless you happen to be going down." – Arnold H. Glasgow
26. "As much as a BFF can make you go WTF, there's no denying we'd be a little less rich without them." — Gossip Girl
27. "I would rather walk with a friend in the dark, than alone in the light." — Helen Keller
28. "Friends are those rare people who ask how we are and then wait to hear the answer." — Ed Cunningham
29. "Truly great friends are hard to find, difficult to leave, and impossible to forget." — G. Randolf
30. "There's nothing like a really loyal, dependable, good friend. Nothing." — Jennifer Aniston
31. "A good friend is like a four-leaf clover; hard to find and lucky to have." — Irish Proverb
32. "I don't know what I would have done so many times in my life if I hadn't had my girlfriends." — Reese Witherspoon
33. "True friends are like diamonds — bright, beautiful, valuable, and always in style." — Nicole Richie
34. "Friends are the family you choose." — Jess C. Scott
35. "Friendship is when people know all about you but like you anyway." — Unknown
36. "There is nothing better than a friend unless it is a friend with chocolate." — Linda Grayson
37. "A true friend is someone who thinks that you are a good egg even though he knows that you are slightly cracked." — Bernard Meltzer
38.
39. "Best friends. Because if anyone else heard our conversations we'd end up in the mental hospital." — Unknown
40. "Friendship is so weird…you just pick a human you've met and you're like 'Yep, I like this one' and you just do stuff with them." — Unknown
41. "One loyal friend is worth ten thousand relatives." — Euripides
42. "Friends buy you food. Best friends eat your food." — Unknown
43. Growing apart doesn't change the fact that for a long time we grew side by side; our roots will always be tangled. I'm glad for that." — Ally Condie
44. "Don't walk behind me; I may not lead. Don't walk in front of me; I may not follow. Just walk beside me and be my friend." — Albert Camus
45. "Never leave a friend behind. Friends are all we have to get us through this life. And they are the only things from this world that we could hope to see in the next." — Dean Koontz
46. "We'll be best friends forever because you already know too much." — Unknown
47. "A true friend can tell you things you don't want to tell yourself." — Frances Ward Weller
48. "Everyone hears what you say. Friends listen to what you say. Best friends listen to what you don't say." — Unknown
49. "A good friend is a connection to life — a tie to the past, a road to the future, the key to sanity in a totally insane world." — Lois Wyse
50. "Friends…they cherish one another's hopes. They are kind to one another's dreams." — Henry David Thoreau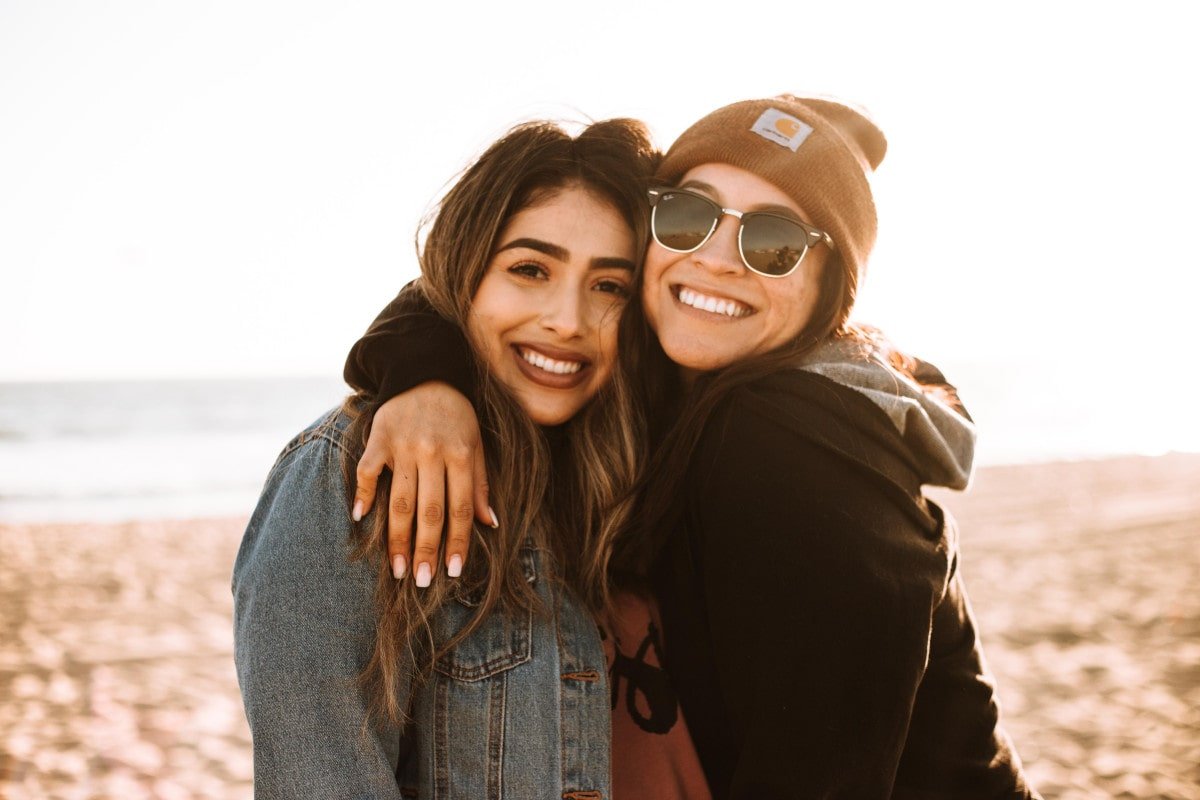 How to Find the Best Hashtags for Friends
With this long list of quotes and hashtags, you'll have plenty of ideas for future posts!
But what if there's nothing on the list above that precisely matches what you're looking for?
Or what if you want to find the latest trending hashtags to get more views for your posts?
Here are some tips that will help.
1. Study Influencers & Competitors
Have you heard the saying, "Anything you can do, I can do better?"
This is the attitude you need to adopt as you begin your hashtag research.
Start by taking a close look at influencers in your niche or popular accounts you hope to compete with. Remember, they didn't get popular by accident.
They came up with an effective marketing strategy, including using the right hashtags!
Make a list of the hashtags influencers are using and compare them to the hashtags you usually use.
No doubt you'll want to replace some of your overused or highly competitive hashtags with fresh, original ideas.
2. Use the Right Tools
The most logical place to find hashtags is right inside Instagram's search feature.
Simply open the app, click on the magnifying glass, and search for a term related to your post (for example, "friends").
Click over to the "Tags" section and you'll see a long list of related hashtags to consider.
Remember, the more posts contain the hashtag, the more competitive it is.
If you're trying to gain traction for your account, it's best to choose less competitive keywords (perhaps with just a few thousand posts) than the most popular hashtags with millions of uses.
Another option is to use third-party tools like hashtag aggregators to research, track, and choose the best hashtags for friends.
Many tools are free or include a free trial so you can explore their options.
3. Choose Hashtags That Are Short, Clear, and Simple
Whether you're choosing popular hashtags or creating your own, make sure they're easy to read and understand.
Aim for hashtags under 10 characters, as a long string of words is difficult to read (and many users won't even bother trying).
Also, be mindful of hashtags that could easily be misinterpreted.
For example, #therapist could be an affectionate term for your best friend, but someone could read it as "the rapist" — which is likely not the message you want to convey.
Choose your hashtags wisely!
Finally, choose only relevant friendship tags for Instagram posts.
Generic hashtags like #love or #travel are not only impossible to compete against, but they could also make your posts show up in searches completely unrelated to friendship.
---
Remember the Best Friendship Hashtags for Instagram
Your friends may be unique, but it's not always easy to come up with unique friendship tags for your posts.
That's why I put this post together!
Bookmark this list of the best hashtags for friends so you can reference them anytime you need ideas for your post.
And when it's time to find fresh, updated hashtags, use the tips outlined above to find the best friendship hashtags for Instagram!
Looking for more inspiring quotes and hashtags?
How about general advice on becoming healthier, wealthier, and wiser?
We've got all that and much more, so stay right here and keep browsing our site.