A man recently turned to Reddit for advice on how to deal with his ex. She cheated on him and had a baby with another guy, who she promptly left him for. He was devastated but moved on with his life and has since become rich and successful. However, now she's single again and says she wants him back. What should he do?
The Background
The Original Poster (OP) had only been dating this girl for a few months. However, they'd known each other and been friends for almost their entire lives.
He Thought She Was the One
As far as OP was concerned, she was his soulmate. He'd always had feelings for her and, during those months together, they'd discussed long-term plans and goals they wanted to accomplish as a couple. Unfortunately, it wasn't to be…
She Was Unfaithful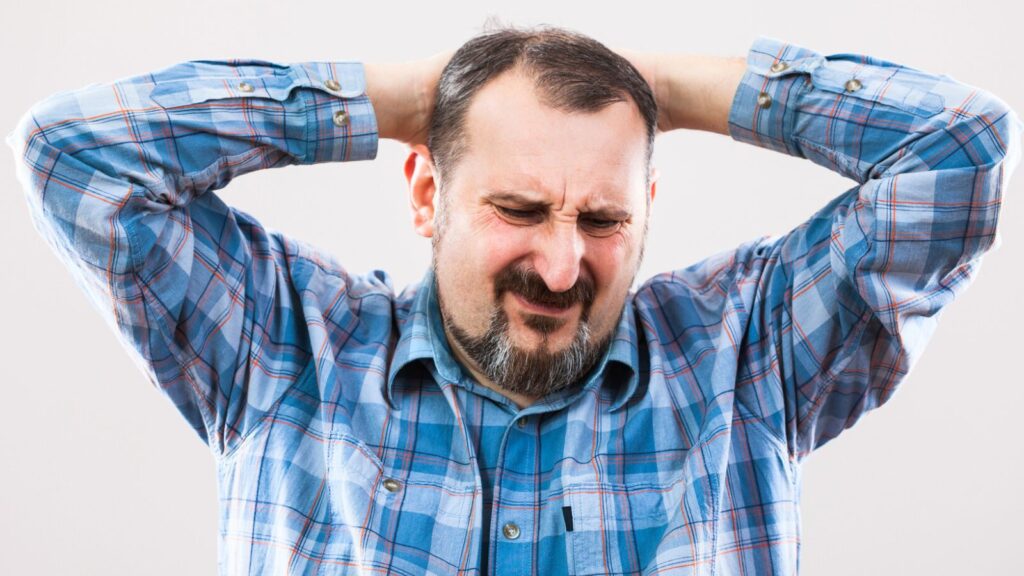 Sadly for OP, his girlfriend wasn't as committed as him. He found out that she'd played games and cheated on him with another guy, who she then left him for and had a baby with.
OP Was Devastated
OP was understandably devastated by what happened. He felt let down and betrayed by her actions, so he chose to "cut her off completely" despite her continued attempts to stay friends. As OP put it, he "turned [his] back on her."
Things Changed For Him Recently
OP ended up seeing his ex a few times recently and they ended up chatting about their feelings for each other. However, things are different for him now. Since the relationship, he's started making six figures and has bought a house – not bad for a 22-year-old. But the same isn't true for her…
Things Had Gone Downhill For Her
He found out his ex had dumped her boyfriend (the one with whom she'd cheated on OP and had a child) and kicked him out of wherever they were living. Surprise, surprise, it didn't take long for her to reach out to OP…
She Wants To Get Back Together
As soon as she was single again, she called OP to say she wanted to "give it another go." But he's torn…
He's Got Mixed Feelings
On one hand, OP thought she was his soulmate. He's got issues from their breakup, has been lonely ever since, and still feels "attached to her." At the same time, he doesn't believe she actually has feelings for him. His hunch is that she only wants to get back together because he's become successful.
What Should He Do?
OP turned to Reddit for advice. How should he deal with the situation? He says he doesn't want to be rude, but that he does "want to know her true intentions." Can he trust her again?
Reddit Doesn't Think So
People on Reddit agreed with his doubts and suspicions. The top comment read, "She doesn't "want you back" she wants you to help her with someone else's kid. THE someone else she chose, over you. Block, move on. Find better." And someone else chimed in to say, "Plus even if they did take her back they're gonna have to deal with the kid and the kid's father, the same man she cheated on OP with, all the time."
What Do You Think?
What's your take on OP's situation? Should he give his ex another chance? Or, like people on Reddit suggested, is he better off staying far away? Drop a comment with your thoughts.
CLICK RIGHT TO READ MORE ARTICLES LIKE THIS ONE:
Her Husband Bought Her a "Special" Dress to Wear In Front of His Friends While She Served Them Drinks. He Says She's Uptight For Refusing to Wear It. But She's Not, Right?
Her husband bought her a mini dress and "special accessory" to wear in front of his friends. When she refused to wear it, he accused her of being too uptight. But she doesn't think she's being unreasonable. Is she?
Her Husband Bought Her a "Special" Dress to Wear In Front of His Friends While She Served Them Drinks. He Says She's Uptight For Refusing to Wear It. But She's Not, Right?
Her Ex Abandoned Her When She Got Pregnant, Then Tragedy Struck Again. When He Turned Back Up, He Was Devastated. But Had She Done Anything Wrong?
He abandoned her when she got pregnant. Months later, he showed back up, wanting to see their child. He didn't know tragedy had struck. Here's the story:
HER EX ABANDONED HER WHEN SHE GOT PREGNANT, THEN TRAGEDY STRUCK AGAIN. WHEN HE TURNED BACK UP, HE WAS DEVASTATED. BUT HAD SHE DONE ANYTHING WRONG?
His Brother's Pregnant Teenage Girlfriend Threw Away the Dinner He'd Cooked for Them. He Was Livid. Was He Wrong for How He Responded?
What would you do if you cooked dinner for your brother and his pregnant teenage girlfriend, only for her to complain about the meal, demand something else, and then throw your leftovers in the trash? Here's what one guy did (and how it didn't go down well with anyone…).
HIS BROTHER'S PREGNANT TEENAGE GIRLFRIEND THREW AWAY THE DINNER HE'D COOKED FOR THEM. HE WAS LIVID. WAS HE WRONG FOR HOW HE RESPONDED?
His Wife's Forever Giving Money to Her Low-Life Ex-Husband and Son. Now She Can't Afford Her Share of a Vacation. Was He Wrong to Cancel It?
After giving her ex-husband and adult son even more money, she couldn't afford her share of an upcoming vacation. Instead of paying for her, though, he chose to teach her a lesson. Here's the story…
HIS WIFE'S FOREVER GIVING MONEY TO HER LOW-LIFE EX-HUSBAND AND SON. NOW SHE CAN'T AFFORD HER SHARE OF A VACATION. WAS HE WRONG TO CANCEL IT?
She Took One Look at the Engagement Ring and Thought He Was Joking. Now She's Not Talking To Him. Did He Do Anything Wrong?
She said yes when he proposed, then thought it was a prank after taking a proper look at the engagement ring. Now she isn't talking to him. Here's the full story.
SHE TOOK ONE LOOK AT THE ENGAGEMENT RING AND THOUGHT HE WAS JOKING. NOW SHE'S NOT TALKING TO HIM. DID HE DO ANYTHING WRONG?
The images in this article are for illustrative purposes only and in no way represent anyone in the story.
Source: Reddit.