Fashion is all about personal expression, but there are some style choices that almost everyone can agree are just…terrible. In a recent internet poll, people discussed things that no-one ever looks good wearing. Here are 12 of the top fashion disasters from the thread:
12. "Hoodies With Pictures of Anime Girls"
"It doesn't look good. It's weird and creepy."
"I've seen guys with those big anime girl pillows in public. So cringe."
"My friend gave me one of those once. I've never been so quick to pass a gift onto someone else."
11. "Monster Energy Drink Brand Clothing"
"This is the modern version of clothing people would get with cigarette points when I was young… Like 'I got this sweatshirt with 550 Marlboro country points.'"
"Clothes are fine, you can take those off. Monster logo tattoos are the ones you gotta watch out for."
"[When I see someone wearing it] I think "straight, heterosexual, man, super fragile masculinity, probably named something stupidly masculine normal like: Kyle, Zeke or Derek (something with a K in it somewhere).'"
10. "VR Headsets"
"Listen, I absolutely love VR, but precisely no one looks good in a headset."
"When I was staying at an RV place at Lake Mead, I saw a woman who'd clearly unlocked the no ***** given skill. She was doing her VR thing, alone, at night, under a lit awning. I really hope to be like her, someday."
9. "Slide Sandals That Are Too Small"
"My fiancé wears slides styled sandals with his toes dangling 2 inches over the front of the sandal. Makes me SICK."
"I work footwear retail. The amount of customers…who come in with their toes hanging out the end of their sandals is insane. Do their toes not scrape on the ground? I ask what shoe size to get for them. 'Well, these are a 5.' 'Me: goes to grab an 8.'"
8. "Sharpie Eyebrows"
"I told my friend she drew her eyebrows too high. She looked surprised."
"Ah, when the eyebrow plucking trend got so extreme back in the day that people started shaving them off entirely and getting an eyebrow tattoo. It looked horrendous. I'm so glad that trend died!"
7. "Flesh-Colored Leggings"
"I was mortified as a kid once because I thought I was looking at a bottomless chick walking around outside the school."
"I once almost had a car accident because a lady was wearing perfectly colored leggings so that it looked like she was wearing nothing but a tank top."
6. "Ridiculously Long Fake Lashes"
"The more natural looking fake lashes can be really pretty, especially for special occasions and photographs. But there are definitely a lot of fake lashes out there that are comically long."
"Along with the absurd amount of makeup. They look like glass mosaics walking across the streets."
5. "Sagging Pants."
"I saw a guy the other day with his belt around his knees. He had to walk like Charlie Chaplin. Hilarious."
"Dudes in their 40s sagging is the worst. It's like, 'I peaked in high school and I'm never going to change this look.'"
4. "Bike Gear."
"As in, the spandex shirt and shorts and goofy cleats. Even the best in the world dudes from the Tour De France look like goofballs."
"Even as a casual rider I can verify that if you're going to be on a bike for a long distance the additional comfort and functionality of those clothes far outweighs the downside of looking like an overstuffed sausage."
3. "Face Tattoos."
"I have multiple tattoos and have nothing against anyone wanting to modify their body, but I can't get into face tats. They just don't look good. Usually they are also terribly done."
"Today I saw a guy completely covered in face tattoos, to the point that he was just gray. It was so unsettling."
2. "Teeth Grills."
"Especially the gold ones, they look like rotten wooden teeth done by Davy Jones."
"Any person who puts grills on their teeth automatically looks unattractive. I personally think A$AP Rocky is very handsome but as soon as he wears teeth grills, he goes from a 10 to a 1."
1. "Crocs."
"They might be comfortable as hell, but goddamn they're goofy looking."
"My husband used to wear tall black socks with camo off-brand Crocs, and shorts. I told him I didn't want to be seen with him in public, he could have Crocs or socks but not both, and certainly not black socks halfway up his calf with a pair of shorts."
MORE ARTICLES LIKE THIS COMING UP:
10 Things People Do That Other People Think Are Stupid
Have you ever looked at someone and thought, "What on earth are you doing?" You're not alone! Here are 10 things people do that others think are foolish…
10 THINGS PEOPLE DO THAT OTHER PEOPLE THINK ARE STUPID
10 Disturbing Secrets People Discovered About Their Friends or Family Members
Have you ever thought you knew someone, only to discover something that totally changed your opinion of them? Here are 10 disturbing secrets people on Reddit found out about their loved ones.
10 DISTURBING SECRETS PEOPLE DISCOVERED ABOUT THEIR FRIENDS OR FAMILY MEMBERS
10 Key Secrets to a Successful Relationship You Should Learn ASAP
How do some couples do it? What are their secrets to a happy, supportive, loving, and longstanding relationship? Find out here…
10 KEY SECRETS TO A SUCCESSFUL RELATIONSHIP YOU SHOULD LEARN ASAP
10 Things Attractive People Can Do That Ugly People Can't (According to Reddit)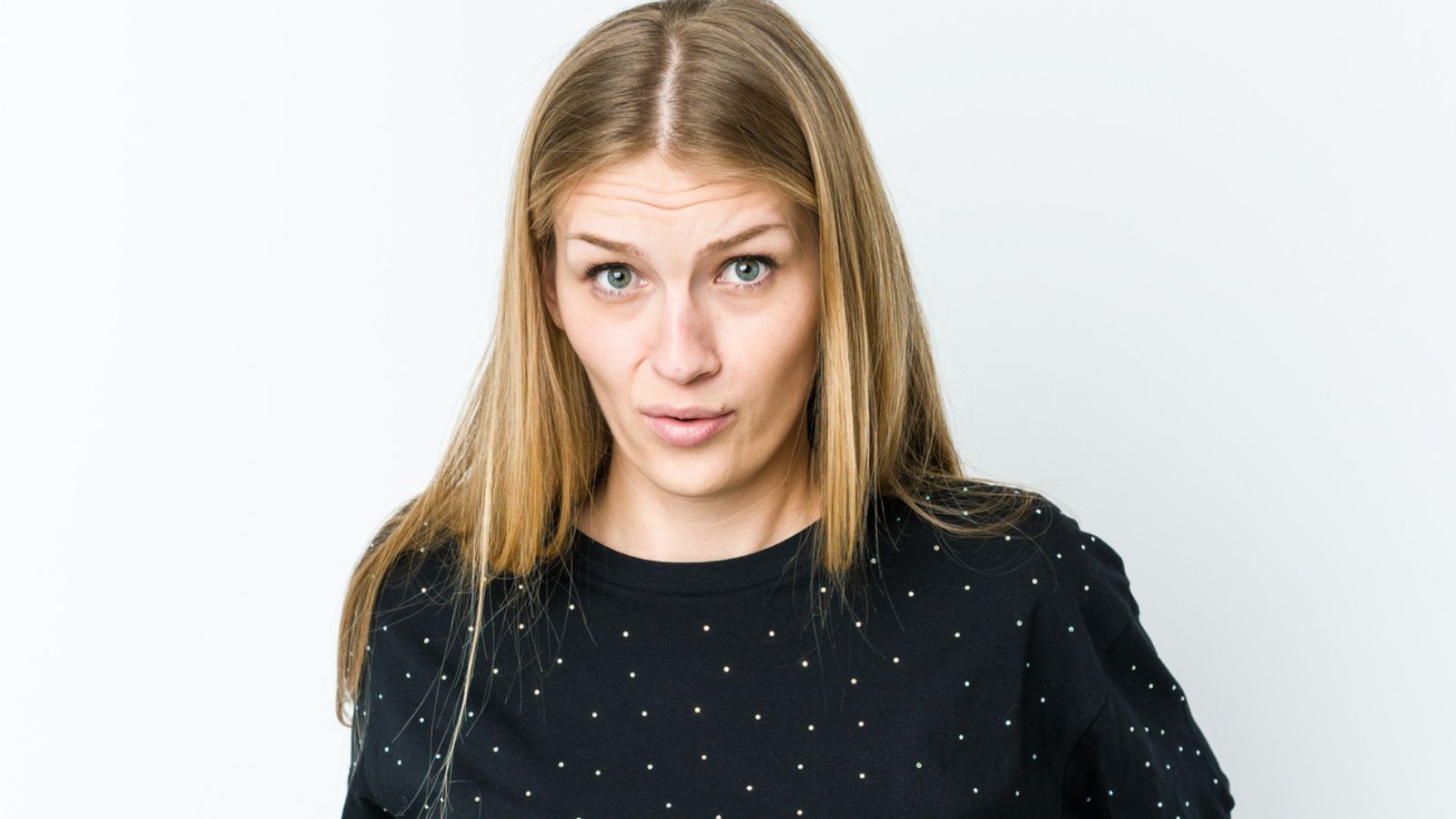 Beautiful people enjoy all sorts of additional perks that the rest of us don't. Here are 10 of them, as noted by people on the internet!
10 THINGS ATTRACTIVE PEOPLE CAN DO THAT UGLY PEOPLE CAN'T (ACCORDING TO REDDIT)
10 Things That'll Improve Your Life So Much You'll Wish You Did Them Sooner
What improved your life so much, you wished you did it sooner?" That's another question someone just posed on Reddit. Click below for the 10 best answers!
10 THINGS THAT'LL IMPROVE YOUR LIFE SO MUCH YOU'LL WISH YOU DID THEM SOONER
Source: Reddit.