Let's be honest; sometimes, we get so caught up in the music that we forget to pay attention to the words. Then, before you know it, you're in a car with your parents, belting out the lyrics to "Candy Shop" by 50 Cent, and their jaws drop in sheer shock! Here are 13 iconic songs you probably never realized were so R-rated.
13. Poker Face, by Lady Gaga
Shock horror: Poker Face isn't about keeping your cool while playing Texas holdem. It's actually about bis**uality. When Gaga sings, "No he can't read my poker face (she's got me like nobody)," she's referring to being with a guy while fantasizing about being with a girl…without the guy realizing.
12. Cake by the Ocean, by DNCE
Quel surprise, Joe Jonas' band, DNCE, is not really singing about indulging your sweet tooth on the beach. "Cake" is their way of saying "adult cuddles." It's basically the musical equivalent of a certain cocktail that contains vodka, peach schnapps, and cranberry juice…
11. Tonight's the Night, by Rod Stewart
Here's another track you can have on in the background and assume it's a simple love song. But no. Stewart's hit song tells the story of trying to persuade a girl to lose her virg*****. Take a look at these lyrics:
"C'mon angel, my heart's on fire/ Don't deny your man's desire/ 'Cause you'd be a fool to stop this tide/ Spread your wings and let me come inside…Don't say a word, my v****n child/ Just let your inhibitions run wild/ The secret is about to unfold/ Upstairs before the night's too old."
10. My Sharona, by The Knack
Fast-paced, catchy, and full of suggestive lyrics ("Never gonna stop, give it up, such a dirty mind/ I always get it up…"), most people could have guessed this song wasn't exactly designed for kids! So it's a tad ironic that the person who inspired it was – technically – still a child. The late vocalist Doug Fieger wrote it to woo 17-year-old Sharona Alperin, who went on to become his girlfriend.
9. Summer of '69, by Bryan Adams
On one hand, Bryan Adams' classic 1984 is the feel-good summer song you thought it was. On the other, it's got "69" in the title for a reason. That's right, you've been singing a song about s** all these years. As the artist explained to American Songwriter, "…the '69 was a metaphor for making love, not about the year."
8. You're Sixteen, by Ringo Starr
This Ringo Starr track could be sung from the perspective of 16-year-old lovers, in which case…it's okay. Except the ex-Beatle was in this 30s at the time, which raises eyebrows at the very least – "You're sixteen, you're beautiful, and you're mine."
7. Only The Good Die Young, by Billy Joel
Billy Joel's 1977 hit song Only The Good Die Young is about a Catholic girl, named Virginia, who he had a crush on in high school. Sounds innocent enough, right? Listen to the lyrics, though, and you'll realize it's really about trying to convince her to ditch her religious ways in favor of something…well, else.
"Come out, Virginia, don't let me wait/ You Catholic girls start much too late/ Aw, but sooner or later it comes down to fate/ I might as well will be the one…"
6. Slide, by Goo Goo Dolls
Sticking with the sounds-like-a-love-song-but-isn't theme for a moment. Did you know this classic 1998 track from Goo Goo Dolls (their second number one after Iris) is about a catholic girl who gets pregnant unexpectedly and is trying to decide – with help from her boyfriend – whether or not to get an ab***ion?
"Don't you love the life you killed?/ The priest is on the phone/ Your father hit the wall/ Your ma' disowned you."
5. Walk This Way, by Aerosmith
Walk This Way is an iconic Aerosmith track that's always fun to belt out on a karaoke night. But have you ever stopped to listen to the lyrics? After a first verse that says "You ain't seen nothing 'til you're down on a muffin," the second begins with "I met a cheerleader, was a real young bleeder."
4. December, 1963 (Oh What a Night), by The Four Seasons
If you really listen to the lyrics of this classic from The Four Seasons, you'll start to realize that it isn't just about a really fun night out. Take this one: "And I felt a rush like a rolling bolt of thunder/ Spinning my head around and taking my body under/ Oh, what a night!" That's right, the song you probably sang loud and proud in your youth is about losing your cherry…
3. I'm So Excited, by The Pointer Sisters
Despite lyrics like, "Tonight's the night we're gonna make it happen" and "We're goin' for those pleasures in the night" (not to mention "I want to love you, feel you, wrap myself around you"), plenty of folks don't realize what the Pointer Sisters were so excited about. Hint: take the first letter of the song title's second word and combine it with the first two letters of the third…
2. Every Breath You Take, by The Police
Most people have heard and sang along to this classic Police track a thousand times before. So you might be surprised to hear that it isn't actually a love song.
Every Breath You Take is actually about a stalker. Consider the lyrics, "Every breath you take/ And every move you make/ Every bond you break/ Every step you take/ I'll be watching you…Oh can't you see/ You belong to me?" Knowing the real meaning changes everything, right?
1. Mellow Yellow, by Donovan
Some people once thought Mellow Yellow was about smoking banana skins. Others might think it's about a soft drink. But, in reality, this iconic Donovan tune is about something far more R-rated. As Far Out Magazine explains, Donovan claimed in 2011 that it's "about being cool, laid-back, and also the electrical bananas that were appearing on the scene – which were ladies' vib******."
CLICK RIGHT FOR MORE ARTICLES LIKE THIS ONE:
10 Inappropriate Songs People Sang as a Kid Without Realizing They Were Inappropriate
As a child, did you ever sing along with songs you now realize definitely weren't suitable for kids? These people did! Click below to discover the most upvoted responses.
10 INAPPROPRIATE SONGS PEOPLE SANG AS A KID WITHOUT REALIZING THEY WERE INAPPROPRIATE
15 of the Prettiest Songs Ever Made (According to the Internet)
Looking for enchanting tunes that touch your soul, give you chills, and transcend time? Click below to discover 15 of the prettiest songs ever made, as voted for by Reddit.
15 OF THE PRETTIEST SONGS EVER MADE
What Song Would You Listen to on Repeat for 24 Hours to Win $1 Million? Here's How the Internet Voted (Funny)
Someone asked the AskReddit community what song they'd listen to for 24 hours if it'd win them $1 million. The responses they received probably weren't what they were expecting! Here are the most upvoted answers.
WHAT SONG WOULD YOU LISTEN TO ON REPEAT FOR 24 HOURS TO WIN $1 MILLION? HERE'S HOW THE INTERNET VOTED (FUNNY)
10 Banging Songs That'll Never Get Old and Always Put You In a Good Mood (According to the Internet)
Looking for iconic, upbeat, and foot-tapping tunes to put you in a good mood? Here are 10 that'll never get old – no matter how many times you hear them.
10 BANGING SONGS THAT'LL NEVER GET OLD AND ALWAYS PUT YOU IN A GOOD MOOD (ACCORDING TO THE INTERNET)
The Internet Hates These 10 Things That Everyone Else Loves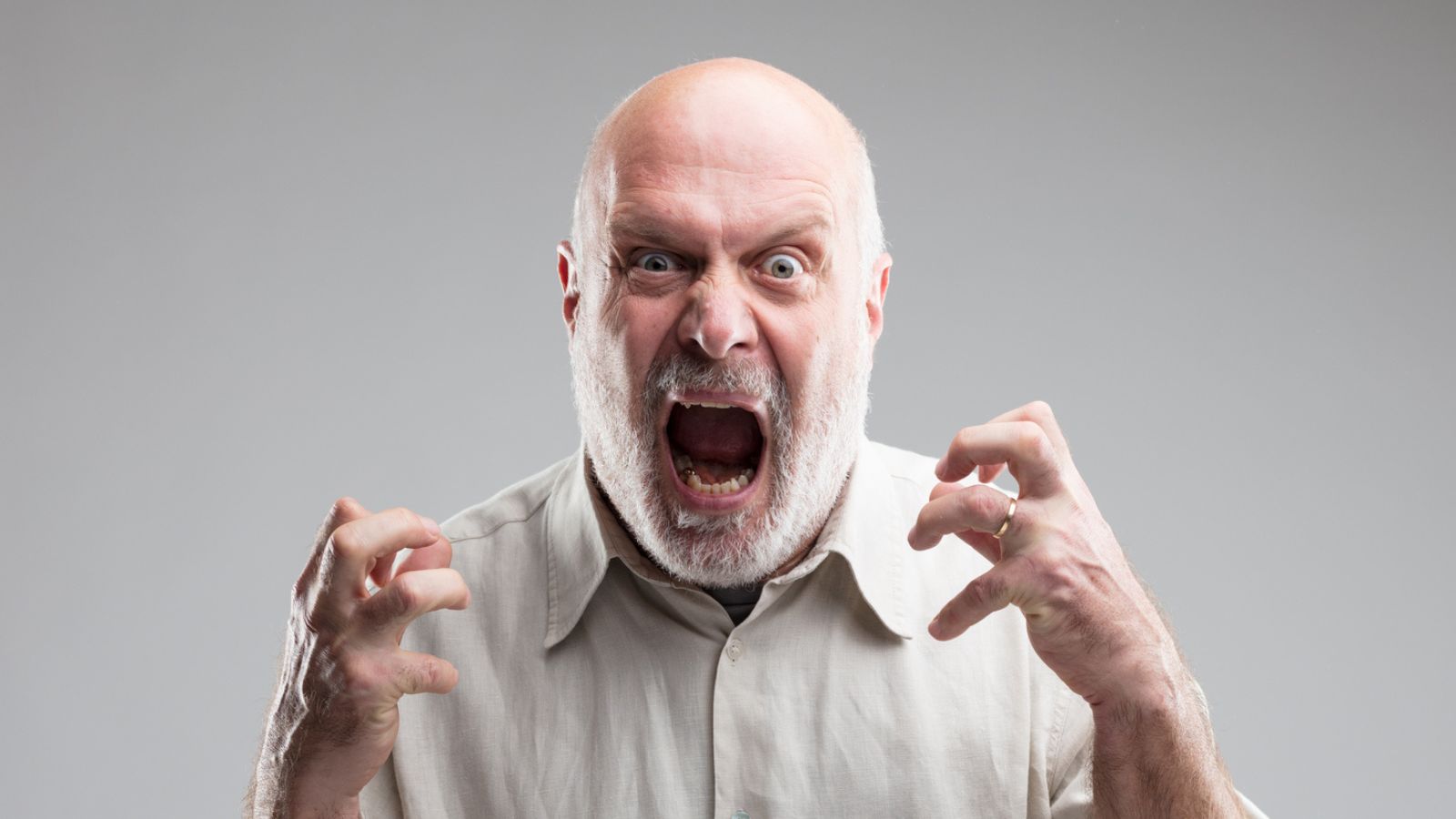 "What's something popular that you refuse to get into?" That's the question that shot to Reddit stardom last week. People in the AskReddit community flocked to list the things they hate but that everyone else seems to love. Click below to read 10 of the most upvoted responses.