Life has a way of throwing curveballs at us when we least expect it. One such tale that recently appeared on Reddit revolves around an unconventional relationship, unexpected pregnancies, and a name that ties the protagonists together in a strange – and anger-inducing – twist of fate. Here's what happened…
She Fell Pregnant Unexpectedly
The Original Poster (OP) explains that a decade ago, she had a drunken hook-up with a friend that led to an unplanned pregnancy and, ultimately, the birth of her daughter. They chose to co-parent without pursuing a romantic relationship.
A Rollercoaster of Relationships
As time passed, life took unexpected turns. Four years ago, OP's daughter's father began dating someone who became his long-term girlfriend. They moved in together last year, and she got pregnant soon after. Despite the unique circumstances, OP's been nothing but supportive. That is, until recently…
A Half-Sibling's Arrival
The girlfriend gave birth to a daughter three days before OP posted on Reddit. But here's where things took an eerie turn. When OP and her daughter visited them in the hospital, she was shocked to learn what they'd called their newborn…
The Unsettling Introduction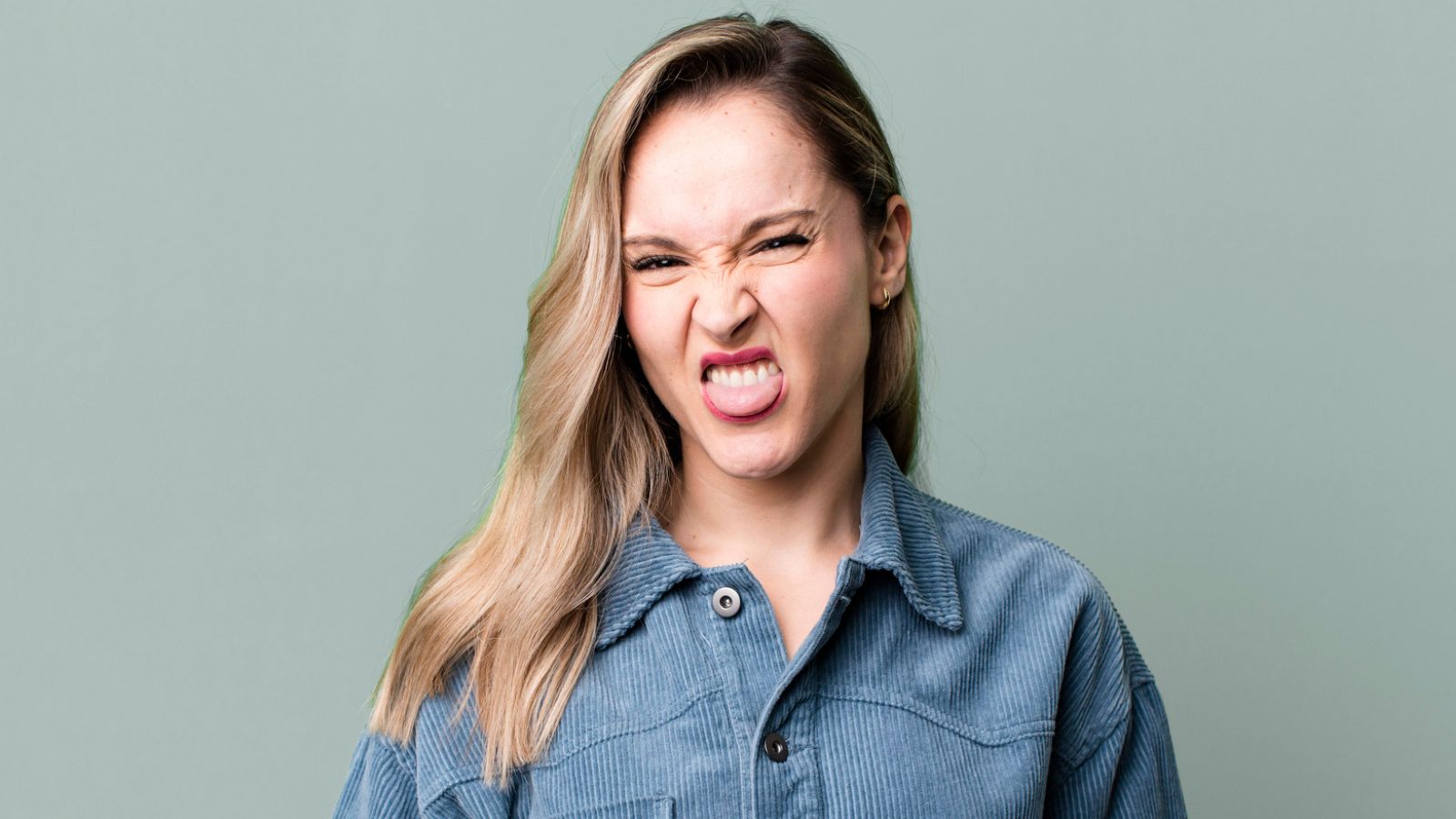 His girlfriend had decided to give the baby the same name OP had given her daughter. She thought they'd made a mistake at first. Of all the names in the world, why on earth would they call her that?
A Confrontation Unfolds
A confrontation quickly unfolded in the hospital room. OP expressed her shock and disbelief, struggling to comprehend the motivations behind the baby's name. Were they trying to replace her daughter's identity? The father of both children was uncomfortable, but his avoidance of direct eye contact with OP only added fuel to the fire…
A Clash of Perspectives
The new mother said she'd chosen the name solely because she liked it. She downplayed the implications of sharing the name with her partner's first child and couldn't understand why OP was so upset. OP couldn't let it slide, though.
A Spiraling Situation
OP didn't hold back. She told them the situation was "creepy" and expressed her disbelief at the audacity of naming the newborn after her daughter. The father suggested OP's daughter – and his first daughter – could use a nickname or middle name. But why, asked OP, should her child, who has had the name for a decade, have to suddenly take on a nickname when the baby's just been born and won't know the difference!?
They Kicked OP Out
In the end, the girlfriend had OP forcibly removed for causing a disturbance so soon after she'd given birth – calling OP a ***** as she went. OP admits she might have been too harsh to a woman who'd just had a baby but can't help but think their name selection was "weird."
She Wanted a Second Opinion
After all, now both daughters will have exactly the same name (forename and surname) because they have the same dad. She felt it was somehow malicious – were they trying to replace her daughter? That's why she turned to Reddit. What did other people think?
Reddit Reacted
The Reddit community was almost entirely on OP's side, expressing suspicions of hidden agendas and unsettling motivations behind the surprising baby name choice. One user got straight to the point, asserting that the situation reads like a deliberate attempt to replace the affection for the first daughter with the new baby, even calling the situation "creepy."
Audacity and Hidden Motivations
Someone else couldn't believe the audacity of suggesting OP's daughter take a nickname, while another user suggested having the same first and last name could lead to a lifetime of issues, especially with the same father. Some thought the new mom's behavior was cold and cruel.
The Father's Untrustworthy
Many people agreed with OP's assertion that the name choice was a calculated move to replace her older daughter. Some even suggested she pursue full custody and child support. After all, would the father protect his first daughter's interests? Not everyone was convinced he would.
What's Your Perspective?
So whose side are you on? Was the mother justified in choosing the same name for her new baby? Or do you believe there are deeper motivations at play? Don't hold back – drop your opinions in the comments section.
MORE ARTICLES LIKE THIS COMING UP:
Mother Denies Her Son a Life-Changing Inheritance Over Unwanted Name Change. Is She in the Wrong?
A young mom recently received an offer from her son's wealthy paternal grandparents: if she changes his last name to theirs, they'll make him their primary heir. Sounds like a no-brainer, but her son's father wanted nothing to do with him. Should she really change their child's last name to his?
YOUNG MOTHER MAY DENY HER SON A LIFE-CHANGING INHERITANCE OVER UNWANTED NAME CHANGE. IS SHE IN THE WRONG?
Her Husband Bought Her a "Special" Dress to Wear In Front of His Friends While She Served Them Drinks. He Says She's Uptight For Refusing to Wear It. But She's Not, Right?
Her husband bought her a mini dress and "special accessory" to wear in front of his friends. When she refused to wear it, he accused her of being too uptight. But she doesn't think she's being unreasonable. Is she?
HER HUSBAND BOUGHT HER A "SPECIAL" DRESS TO WEAR IN FRONT OF HIS FRIENDS WHILE SHE SERVED THEM DRINKS. HE SAYS SHE'S UPTIGHT FOR REFUSING TO WEAR IT. BUT SHE'S NOT, RIGHT?
Her Ex Abandoned Her When She Got Pregnant, Then Tragedy Struck Again. When He Turned Back Up, He Was Devastated. But Had She Done Anything Wrong?
He abandoned her when she got pregnant. Months later, he showed back up, wanting to see their child. He didn't know tragedy had struck. Here's the story:
HER EX ABANDONED HER WHEN SHE GOT PREGNANT, THEN TRAGEDY STRUCK AGAIN. WHEN HE TURNED BACK UP, HE WAS DEVASTATED. BUT HAD SHE DONE ANYTHING WRONG?
His Wife's Forever Giving Money to Her Low-Life Ex-Husband and Son. Now She Can't Afford Her Share of a Vacation. Was He Wrong to Cancel It?
After giving her ex-husband and adult son even more money, she couldn't afford her share of an upcoming vacation. Instead of paying for her, though, he chose to teach her a lesson. Here's the story…
HIS WIFE'S FOREVER GIVING MONEY TO HER LOW-LIFE EX-HUSBAND AND SON. NOW SHE CAN'T AFFORD HER SHARE OF A VACATION. WAS HE WRONG TO CANCEL IT?
The images in this article are for illustrative purposes only and in no way represent anyone in the story.
Source: Reddit.