In a world where countless stereotypes about masculinity persist, any phrase starting with the words "Real men don't…" often emerges as a telltale sign of misplaced ideals. Here are 11 such phrases still casually thrown around in society, as shared by the people on Reddit:
11. "Real men don't lift less than (insert heavy weight here)."
"I have been lifting for years but when I see a new kid try lifting crazy heavy with bad form I warn him it's a good way to get hurt."
"Ego-Lifting will get you HURT and discourage you from continuing a fitness program. I have new exercisers start out so easy a child could do the workout them and eject them from the gym."
10. "Real men don't show their children affection."
"As someone who had a pretty absent/didn't show affection too well type of dad, I make sure I cuddle/snuggle/play with/ smother my two little girls with love at every opportunity."
"A father should show he loves his son. And a son should know his father loves him. I just feel bad because I know my grandfather never did any of that to me, so my father probably never felt that same feeling he gave me."
9. "Real men don't use rolling suitcases."
"My former boss would die on the hill of "real men don't use rolling suitcases." He'd sooner throw out his shoulder carrying a heavy duffel bag than ever be caught dead rolling a suitcase through an airport."
8. "Real men don't use umbrellas."
"I once went across the street from my apartment to pick up a pizza in the rain, using an umbrella to keep dry and a group of guys about my age were running from awning to awning getting absolutely soaked. As I walked past, one of them was like "Nice umbrella," in a very condescending tone. At least one of his friends goes, "Dude, we are literally soaking and you're making fun of his umbrella." It was pretty funny."
7. "Real men don't drink tea."
"So England doesn't have real men?"
"Inexplicably once said in front of me while tea was being served in a café in Scotland. The waitress actually helped defend the concept of men drinking tea. Every now and then I think back to that moment and wonder…what the ****?"
6. "Real men don't read the instructions."
"Literally my entire family. They are shocked little teenage girl me was able to assemble the dog kennel so fast. Yeah it's because I READ THE DAMN INSTRUCTIONS."
"People think reading the instructions is a sign of incompetence or in experience. It's actually the opposite."
5. "Real men don't wear sunscreen."
"I'm so Alpha, I'm tougher than the sun."
"Oh yeah, I know when I see healthy, youthful skin on a guy I immediately think, "This is not a real man!'"
4. "Real men don't talk quietly."
"My friends once introduced me to this guy who was talking REALLY LOUDLY. I thought maybe he didn't realize how loud he was being so I said "you're a little loud." Dude said, "Real men talk loud. Chicks like that." I did not like that."
"It reminds me of the dudes who crush your hand when they shake it. I like a firm handshake, sure, but [jeeze]."
3. "Real men don't eat Luna Bars."
"A young woman wouldn't sell me a Luna Bar because it's made for women. I said "No. It's marketed to women. But I like this flavor." She said "I can't sell it to you. It has estrogen in it." We had a frustrating back and forth before I finally convinced her that I was willing to take the risk and she sold it to me."
2. "Real men don't put cream in their coffee."
"I responded with, 'Real men don't give a **** what other men think of their beverage choices.'"
"Realest men live their lives with no care for other's expectations. Eat what you want, drink what you want, do what you want."
1. "Real men don't saying things are cute."
"A guy at work described something his daughter did as "cute" and then some [idiot] told him that men aren't supposed to call things cute."
"A little kid told me that when I said his little drawing was cute. 'Boys aren't allowed to say cute or pretty.'"
MORE ARTICLES LIKE THIS COMING UP:
Married Men Admit Doing These 10 Things When Home Alone
Ever wondered what men do when they're by themselves in the house? Time to find out…
MARRIED MEN ADMIT DOING THESE 10 THINGS WHEN HOME ALONE
10 Key Secrets to a Successful Relationship You Should Learn ASAP
How do some couples do it? What are their secrets to a happy, supportive, loving, and longstanding relationship? Find out here…
10 KEY SECRETS TO A SUCCESSFUL RELATIONSHIP YOU SHOULD LEARN ASAP
10 Things Attractive People Can Do That Ugly People Can't (According to Reddit)
Beautiful people enjoy all sorts of additional perks that the rest of us don't. Here are 10 of them, as noted by people on the internet!
10 THINGS ATTRACTIVE PEOPLE CAN DO THAT UGLY PEOPLE CAN'T (ACCORDING TO REDDIT)
10 Things That'll Improve Your Life So Much You'll Wish You Did Them Sooner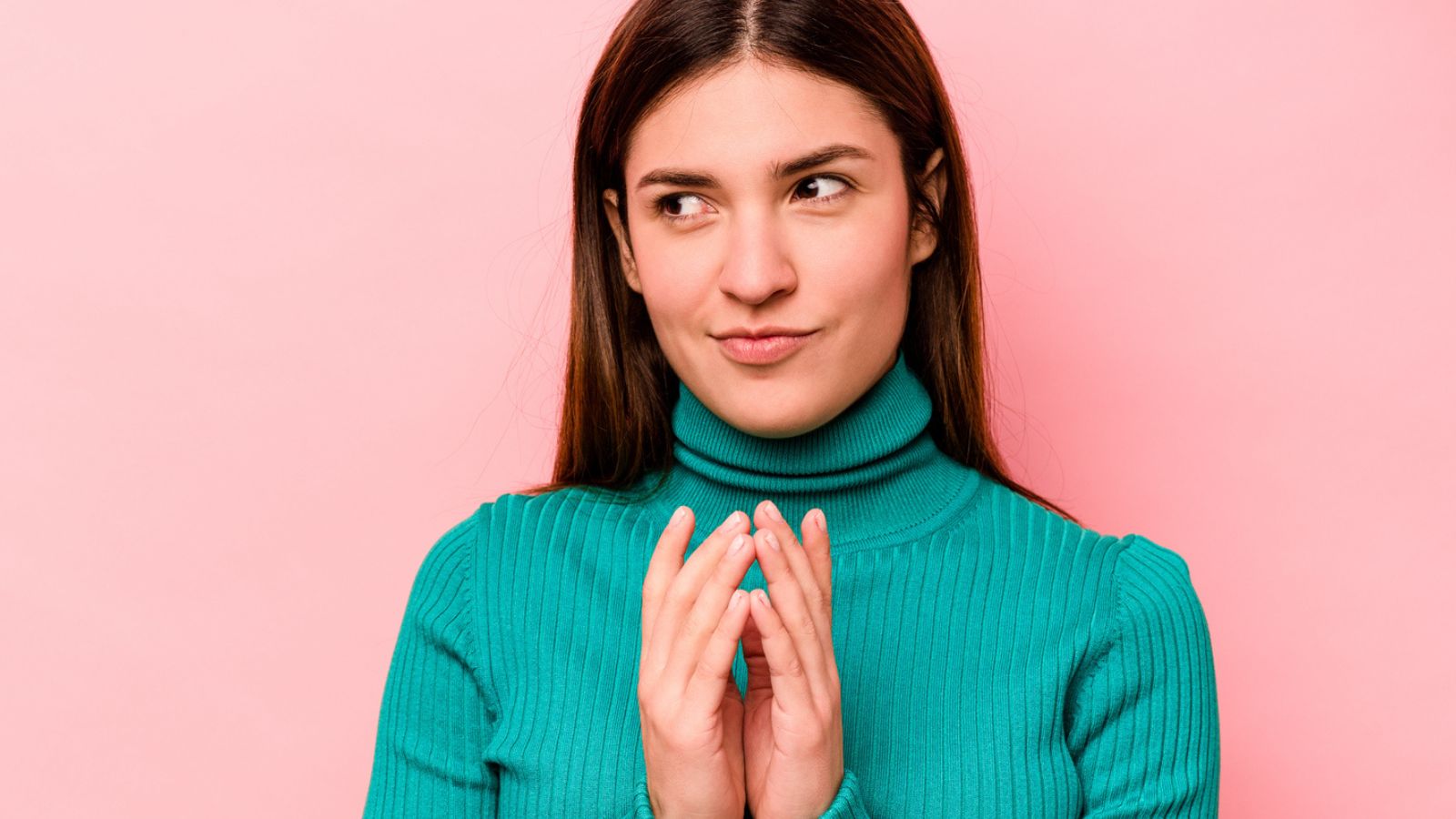 What improved your life so much, you wished you did it sooner?" That's another question someone just posed on Reddit. Click below for the 10 best answers!
10 THINGS THAT'LL IMPROVE YOUR LIFE SO MUCH YOU'LL WISH YOU DID THEM SOONER
10 Disturbing Secrets People Discovered About Their Friends or Family Members
Have you ever thought you knew someone, only to discover something that totally changed your opinion of them? Here are 10 disturbing secrets people on Reddit found out about their loved ones.
10 DISTURBING SECRETS PEOPLE DISCOVERED ABOUT THEIR FRIENDS OR FAMILY MEMBERS
Source: Reddit.