Wondering what may be perceived as an instant turn-off? The internet has dished on the traits or behaviors that can make someone unattractive in record time. So, if you want to impress your date then here's a list of 11 things NOT to do:
11. Being Emotionally Manipulative
"Well something finally clicked when he said "I just need to break you down" off the cuff in passing. I looked shocked and he followed up with "so I can build you back up". Who in their right mind says things like that to someone they "love"?"
"This, this, all of this. Anyone who's more focused on controlling you than understanding you is a ticking timebomb, and you can't ever tell how long the fuse is."
10. Being Disrespectful to Others
"He (verbally) disrespected me in front of our friends. The attraction was just instantly off. Thankfully, some friends had my back, but others didn't."
"This may be a tangent, but people negging each other to flirt really grosses me out."
"I will never fully understand how a person can willingly humiliate another person to such an extent and feel good about it. No words."
9. Not Taking Accountability
"It was always a pity party. He showed no will to improve himself, and that pretty much killed any sexual attraction. Eventually, the relationship fell apart afterward."
"On the flip side, my ex-wife raised hell when I started working on myself and reading self-help books. Some people just want someone to be miserable with."
8. Acting Like a Child
"He treated me like his mom outside of the bedroom and then tried to be dominant in the bedroom. Hard to find a man s**y after you have cleaned his mess, done his college work, and cooked all his meals all day."
"This is such a killer. I'm attracted to dominant men, but that means being ambitious and capable in real life, not just in the fantasy world. If it seems like a fake act compared to them in everyday life, it's hard to take it seriously."
7. Ignoring Others
"I was always the one initiating conversations. Rarely getting the time of day. All this shows disinterest, and I hate that he won't just come out and say it."
"I've been in this one a couple of times. I never realized how traumatizing it was until I later found myself feeling suspicious and uncomfortable with people who are the opposite and often initiate contact & show interest in general (normal)."
6. Being Hot Then Cold
"This is what happened with my ex. In the earlier stages, I was so badly consumed by his avoidance and hot and cold behavior. Then, near the end, after working on myself and thinking things over, his behavior just ended up repelling me. We are still friends and on good terms, but yeah, NEVER again will I chase a man."
"I've chased, and it was pointless anyway. It's not worth the rejection. I believe some people…just…put on a show in the beginning, too. After they're comfortable, they stop trying, and nothing can be done."
5. Cheating
"My wife cheated on me after being together for 36 years. Total devastation."
"My husband of 22 years cheated. He literally makes my skin crawl now."
4. Being Different Once They Finally Open Up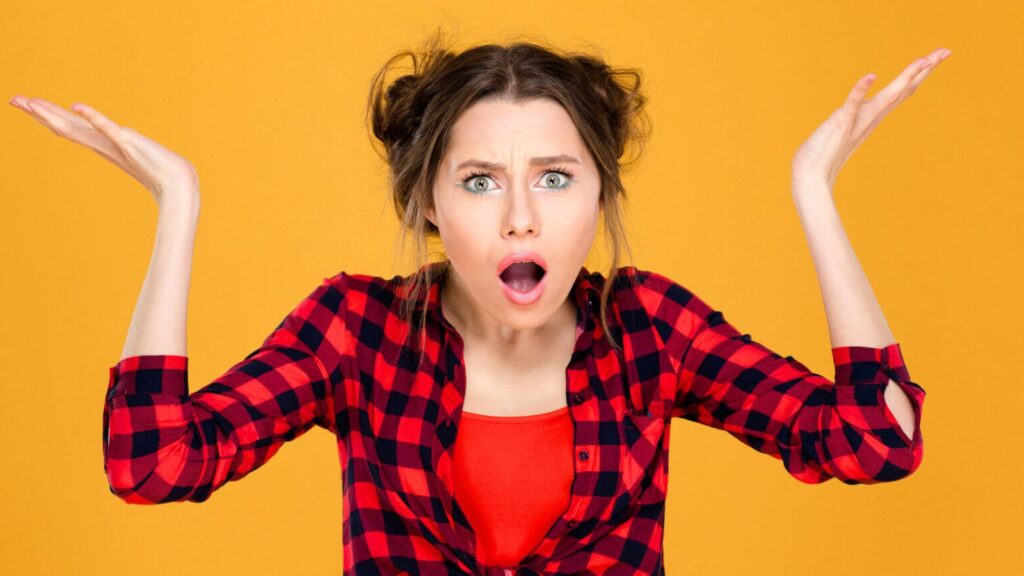 "Getting to know them. They were a pretty unhappy and generally mean person inside. Once I saw how they treated others while demanding they be treated much better by everyone, the attraction was gone."
"It felt like he was really not what I had envisioned. He was [really] mean."
3. Being Unintelligent
"I saw a guy at a bar once who I swore was the hottest guy I'd ever seen. I told my friend, who told the guy, and he asked for my number. We talked and I told him I worked at a certain bookstore. He then proceeded to come there looking for me. It was closing and I had to shelve some books. In alphabetical order. I was looking for the right letter on the shelves and he laughed and said he didn't know the alphabet. He started trying to say it and kept screwing it up. HE DIDN'T KNOW THE ALPHABET. I've never 180ed on attraction so hard in my life."
"Oh God, I had one of those and I didn't realize he was dumb as a stump until we'd been dating for a year. He was very quiet and had this alert, watchful, capable look about him, like a German shepherd. That combination was very compelling and evoked Quiet Intelligence and Hidden Depths that just… weren't there. At least he's a really good guy and it ended well enough. He deserves every happiness, bless his big ol' heart and fourteen brain cells."
2. Not Having People's Back
"He didn't have my back during an extremely stressful situation, and I instantly fell out of love."
"I once had been diagnosed with something awful, and he wasn't there for me or helped me get through it at all. Luckily, it was a misdiagnosis. However, the damage was done, and I am actually thankful for it."
1. Blaming Everyone But Themselves
"Absolutely zero interest or ability to recognize their part in a conflict. Completely unable to take responsibility for their mistakes and turning to emotional abuse to deflect accountability."
"Yep, the sign of emotional immaturity is if they deflect or get angry instead of being reasonable. Usually, in a conflict, both sides are partially to blame. Rarely is it ENTIRELY one-sided."
MORE ARTICLES LIKE THIS ONE COMING UP:
10 Things Attractive People Can Do That Ugly People Can't (According to Reddit)
Beautiful people enjoy all sorts of additional perks that the rest of us don't. Here are 10 of them, as noted by people on the internet!
10 THINGS ATTRACTIVE PEOPLE CAN DO THAT UGLY PEOPLE CAN'T (ACCORDING TO REDDIT)
10 Ways People Think They're Flexing But Actually Aren't
What are some of the most common ways people try to show off but really make themselves look ridiculous? Click below for 10 of them!
10 WAYS PEOPLE THINK THEY'RE FLEXING BUT ACTUALLY AREN'T
10 Disturbing Secrets People Discovered About Their Friends or Family Members
Have you ever thought you knew someone, only to discover something that totally changed your opinion of them? Here are 10 disturbing secrets people on Reddit found out about their loved ones.
10 DISTURBING SECRETS PEOPLE DISCOVERED ABOUT THEIR FRIENDS OR FAMILY MEMBERS
10 Things That'll Improve Your Life So Much You'll Wish You Did Them Sooner
What improved your life so much, you wished you did it sooner?" That's another question someone just posed on Reddit. Click below for the 10 best answers!
10 THINGS THAT'LL IMPROVE YOUR LIFE SO MUCH YOU'LL WISH YOU DID THEM SOONER
10 Things People Do That Other People Think Are Stupid
Have you ever looked at someone and thought, "What on earth are you doing?" You're not alone! Here are 10 things people do that others think are foolish…
10 THINGS PEOPLE DO THAT OTHER PEOPLE THINK ARE STUPID
Source: Reddit.