A woman on Reddit recently described a devastating situation with her husband and intrusive mother-in-law (MIL). After a long history of manipulation, she refused to let her MIL come on vacation with them. However, when they arrived at the airport, she discovered they'd secretly plotted against her. Here's what happened.
The Background
The Original Poster (OP) began her tale by explaining that she and her mother-in-law (MIL) don't get along. MIL used to make remarks about her and even compare OP to her. Then she switched and tried to "get on [her] good side." She'd praise OP for every little thing and even started copying her. She once dyed her hair bright purple – just like OP's.
OP Planned a Trip
OP and her husband had taken two weeks off work to go traveling. Although they were going together, she notes that her husband hadn't contributed anything. She'd been the one who had arranged everything and saved up the money for the trip. All her husband had to do was book the tickets.
MIL Wanted to Come
OP's MIL was desperate to go away with them. But OP was adamant she couldn't – news that didn't go down well. According to OP, she "threw temper tantrums" at being refused calling, texting, and even getting other people to talk to OP to try and convince her to change her mind. She even threatened to call the police, saying she'd invent a complaint of some sort if OP didn't let her come.
Her Husband Was Against Her
The debacle caused a problem in OP's relationship, too. Her husband thought they should just bring her mom along. But OP wasn't having it. She told him "he was wrong to tell her about the trip in the first place."
He Gave Her an Ultimatum
Her husband then issued an ultimatum: If his mom couldn't go, then he wasn't going to go either. OP didn't buy it for a second, saying she'd "gladly call his bluff." He quickly backtracked and finally agreed to leave his mom behind and tell her to stop kicking up such a fuss.
Things Got Suspiciously Quiet
Things calmed down after that. However, it felt too good to be true. It wasn't just quiet. It was too quiet…
The Day of the Trip Came
Finally, their departure day came and they went to the airport. Her husband seemed off, though. OP noticed him looking around, as if looking for someone. He didn't say anything when she asked about it. However, her worst nightmares were confirmed when they got to the waiting area…
His Mom Was There
OP's MIL was standing right there waiting for them, with her luggage at her side. OP said she instantly froze. She "felt a cold wave washing over [her]" and was absolutely livid. But she didn't say anything. Instead, while MIL and her husband were hugging, OP turned back around and headed for the exit.
Her Husband Tried to Stop Her
Her husband came after OP and yelled at her to stop. She was furious. When he tried to stop her going any further, she gave him a piece of her mind and "told him off the harshest way possible." He accused her of overreacting. His mom was there now. Couldn't OP just let it go rather than "mess the trip up" for everyone?
She Refused
OP replied that he was welcome to go ahead with his mom, but that she wouldn't be there with them. She was going home – and did, where she promptly burst into tears at what had happened. Her husband had obviously gone behind her back and booked his mom a ticket without her knowing.
Her Husband Betrayed Her
Husband got back to the house soon after OP, "yelling and raging" about what she'd done. He called OP pathetic and spiteful for ruining the trip. She shot back that she hadn't done anything; he'd brought it upon himself.
Everyone's Against Her
Her husband continued having a go at OP and accused her of being too hard on his mom. Then he even had the audacity to call her family. He told them that the trip wasn't going ahead and that it was OP's fault. Adding insult to injury, her family paid the blame at OP's feet as well. They said she "should've sucked it up and done [her] best to enjoy" the vacation.
Reddit's On Her Side
OP turned to Reddit to get another perspective. Had she done anything wrong here? Did she really overreact? Predictably, perhaps, people on Reddit were firmly on her side. So much so, in fact, that many thought she shouldn't stay in the relationship. The top comment on the thread reads:
"I don't wanna call the divorce card but.. divorce. You told your boundaries, you said no. She crossed it. Your husband told you he would tell her no, he lied. He tried to pin you in a corner by not saying anything and bringing her anyways and got upset you refused to be a part of his little trap?? And then to berate you?? He's not a good man. He needs to go."
They're the Problem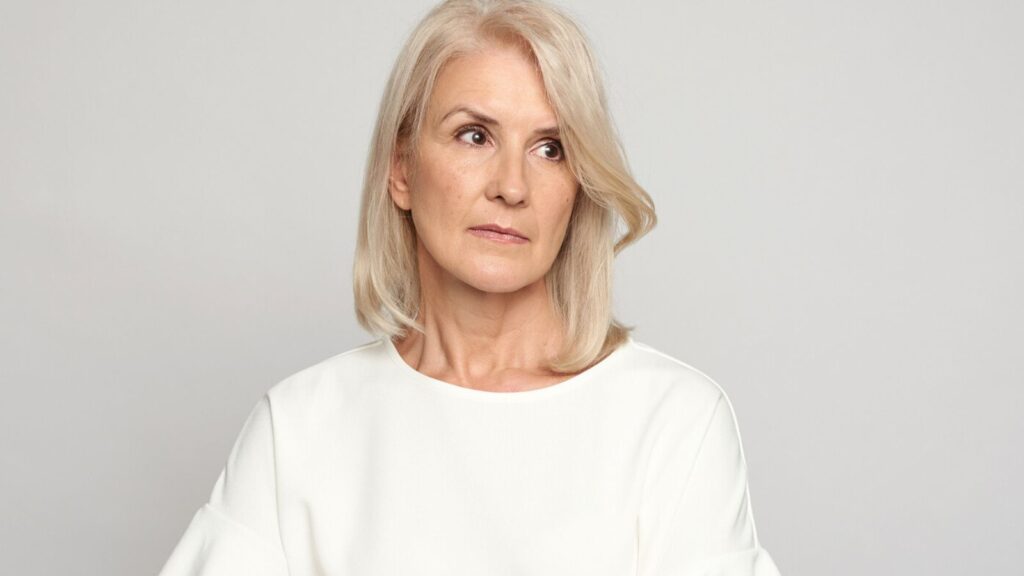 Redditors were quick to say who the real villains of the story were: her MIL and husband. As one person put it: "He gave you an ultimatum- no loving partner would ever put you in that position. He's a mummy's boy and she's manipulative and toxic. You have every right to enjoy a holiday with your husband without them behaving like children."
What Do You Think?
What's your perspective? Do you agree with Reddit? Is OP the victim here? Or, as she feared, did she overreact? Should she have just gone on the vacation and let bygones be bygones? Or, given the lack of respect shown by her MIL and husband, would she be better off leaving the relationship for good? Leave a comment with your thoughts.
READ MORE FAMILY DRAMA LIKE THIS:
Her Husband Bought Her a "Special" Dress to Wear In Front of His Friends While She Served Them Drinks. He Says She's Uptight For Refusing to Wear It. But She's Not, Right?
Her husband bought her a mini dress and "special accessory" to wear in front of his friends. When she refused to wear it, he accused her of being too uptight. But she doesn't think she's being unreasonable. Is she?
Her Husband Bought Her a "Special" Dress to Wear In Front of His Friends While She Served Them Drinks. He Says She's Uptight For Refusing to Wear It. But She's Not, Right?
His Unstable Mom Refuses to Accept His New Girlfriend. He Finally Snapped. What Happened Next Divides Opinion
A Reddit user's controlling mom got drunk and was verbally abusive to his new girlfriend, who she refused to accept. He responded angrily. Should he apologize first, like his dad says he should? Click below for the full story.
HIS UNSTABLE MOM REFUSES TO ACCEPT HIS NEW GIRLFRIEND. HE FINALLY SNAPPED. WHAT HAPPENED NEXT DIVIDES OPINION
Her Ex Abandoned Her When She Got Pregnant, Then Tragedy Struck Again. When He Turned Back Up, He Was Devastated. But Had She Done Anything Wrong?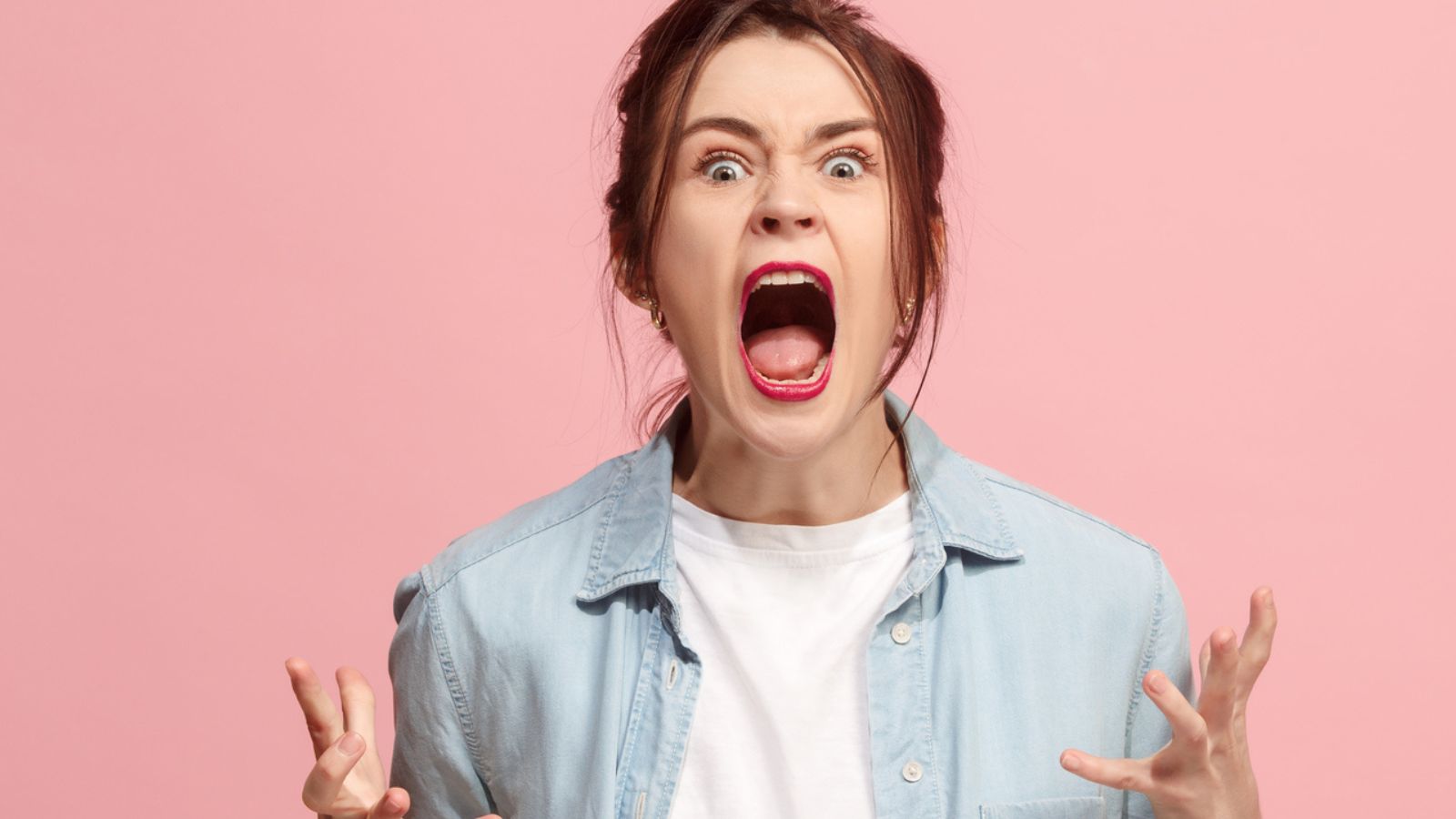 He abandoned her when she got pregnant. Months later, he showed back up, wanting to see their child. He didn't know tragedy had struck. Here's the story:
HER EX ABANDONED HER WHEN SHE GOT PREGNANT, THEN TRAGEDY STRUCK AGAIN. WHEN HE TURNED BACK UP, HE WAS DEVASTATED. BUT HAD SHE DONE ANYTHING WRONG?
His Brother's Pregnant Teenage Girlfriend Threw Away the Dinner He'd Cooked for Them. He Was Livid. Was He Wrong for How He Responded?
What would you do if you cooked dinner for your brother and his pregnant teenage girlfriend, only for her to complain about the meal, demand something else, and then throw your leftovers in the trash? Here's what one guy did (and how it didn't go down well with anyone…).
HIS BROTHER'S PREGNANT TEENAGE GIRLFRIEND THREW AWAY THE DINNER HE'D COOKED FOR THEM. HE WAS LIVID. WAS HE WRONG FOR HOW HE RESPONDED?
His Wife's Forever Giving Money to Her Low-Life Ex-Husband and Son. Now She Can't Afford Her Share of a Vacation. Was He Wrong to Cancel It?
After giving her ex-husband and adult son even more money, she couldn't afford her share of an upcoming vacation. Instead of paying for her, though, he chose to teach her a lesson. Here's the story…
HIS WIFE'S FOREVER GIVING MONEY TO HER LOW-LIFE EX-HUSBAND AND SON. NOW SHE CAN'T AFFORD HER SHARE OF A VACATION. WAS HE WRONG TO CANCEL IT?
The images used above are for illustrative purposes only and in no way represent anyone in the article.
Source: Reddit.