Imagine being whisked away to the year 2030. You have just ten minutes and a computer at your fingertips. Your task? A solitary Google search. What would you type in? This scenario sparked a lively discussion on Reddit recently. Here are 11 of the most compelling suggestions (and what other people had to say about them).
11. "Find out the best-rated movie."
"Write down the plot and claim copyright when it comes out."
"Or write the movie yourself. Like Hurley writing Empire Strikes Back in LOST."
10. "What is the price of Bitcoin?"
"Chart of Bitcoin price in USD 2023 – 2030 *Fixed."
"Better yet, a list of the ATH dates since 2023. Buy low, sell high!"
9. "Look for my obituary."
"If I die of cancer then I will know to keep a look out get an early start on that s***. Catching it early is half the battle."
"Will also help with budgeting during retirement, estate planning and making peace with a few people."
"I was thinking something similar, trying to google the health of my immediate family somehow (maybe social media posts?). I would be so happy to know if my family would all be alive and healthy for the next 7 years."
8. "Winning horse races/gambling winning numbers…Back to the future style."
"So many comments about winning lottery numbers. My assumption is that as soon as you use one of the winning number sets and win the jackpot, all future winners will be useless because you've altered time. The rest of the numbers are probably null and void."
"Will we still be racing horses in 2030?"
7. "Has George RR Martin finished the series?"
"George R. R. Martin, age 81, recently announced that the Winds of Winter is nearly complete and that he expects to be done by mid-2031 at the latest. Mr. Martin stated that he is "at least 70% done" and he 'just needs to work out a few details.'"
"No chance. Maybe, maybe, maybe Winds of Winter has been released. No chance for a Dream of Spring."
6. "The winners of the next 7 Super Bowls."
"Just make sure you don't bet so high that it makes the news. The moment anything about your gambling based on this information is brought to the awareness of the players/refs/execs, you risk a butterfly effect."
"Funny because it would almost ruin sports for you for a decade. You'd also have to learn to keep your damn mouth shut and not bet too early."
5. "The history of the 2020s."
"Imagine you spend 8 minutes on the COVID articles."
"Chapter 4: Elon winning the election out of nowhere and charging newborns for citizenship."
"The most surprising and consequential events of the last ten years."
4. "Looking up obituaries for terrible public figures."
"CEOs, politicians, hate group leaders, etc. Then upon return anonymously creating a widely announced "Death Note" scenario where one of the tracked individuals has their death announced a day in advance for their heinous behavior. At first it's a hoax, a joke, or several lucky guesses, but after enough accurate "predictions" the doubt begins to creep in. The influential sleazes of the world begin to clean up their acts due to a quasi-mystical, unavoidable, and all-knowing threat of imminent doom."
"This one actually has the potential to change the entire world for the better. Avoiding death is the only thing rich and/or powerful people cannot obtain. Only the fear of death could get them to actually change their ways."
3. "Lottery numbers 2023."
"'Lottery numbers 2023-2030.' Fixed it for you."
"Knowing my luck the result would just show me the numbers for January 1 2023, and then I'd get transported right back to June."
"Or highest growth stocks from 2023 to 2030."
2. "2024 March Madness Bracket."
"Warren Buffet has a standing 1 billion dollar offer to whoever gets a perfect bracket."
"Maybe Warren Buffett wants to trap a time Traveller."
"You are going to endure absolute torture trying to remember the bracket."
1. "Reddit: You go back in time to 2023. What would you do?"
"Oh it took me a minute there to appreciate the majesty of this reply!! Bravo! Bravo!!"
"Actually f****** ingenious."
"Bold to assume Reddit is still around."
READ MORE ARTICLES LIKE THIS:
10 Things Only Wealthy People Know About the World
What can rich people do that poorer folks can only dream of? Find out by clicking below!
10 THINGS ONLY WEALTHY PEOPLE KNOW ABOUT THE WORLD
How Hard Is It For Men to Make Over $100k Per Year These Days? 12 Perspectives Worth Seeing
Are you a guy who's desperate to earn six-figures? Want to know how difficult it'll be to get there? Find out from people already earning that salary by clicking below!
HOW HARD IS IT FOR MEN TO MAKE OVER $100K PER YEAR THESE DAYS? 12 PERSPECTIVES WORTH SEEING
10 Best Purchases Under $50 That Will Change Your Life for the Better
You don't have to be a millionaire to live a fantastic life! Here are 10 super affordable items that prove it.
10 BEST PURCHASES UNDER $50 THAT WILL CHANGE YOUR LIFE FOR THE BETTER
10 Disturbing Secrets People Discovered About Their Friends or Family Members
Have you ever thought you knew someone, only to discover something that totally changed your opinion of them? Here are 10 disturbing secrets people on Reddit found out about their loved ones.
10 DISTURBING SECRETS PEOPLE DISCOVERED ABOUT THEIR FRIENDS OR FAMILY MEMBERS
10 Ways People Think They're Flexing But Actually Aren't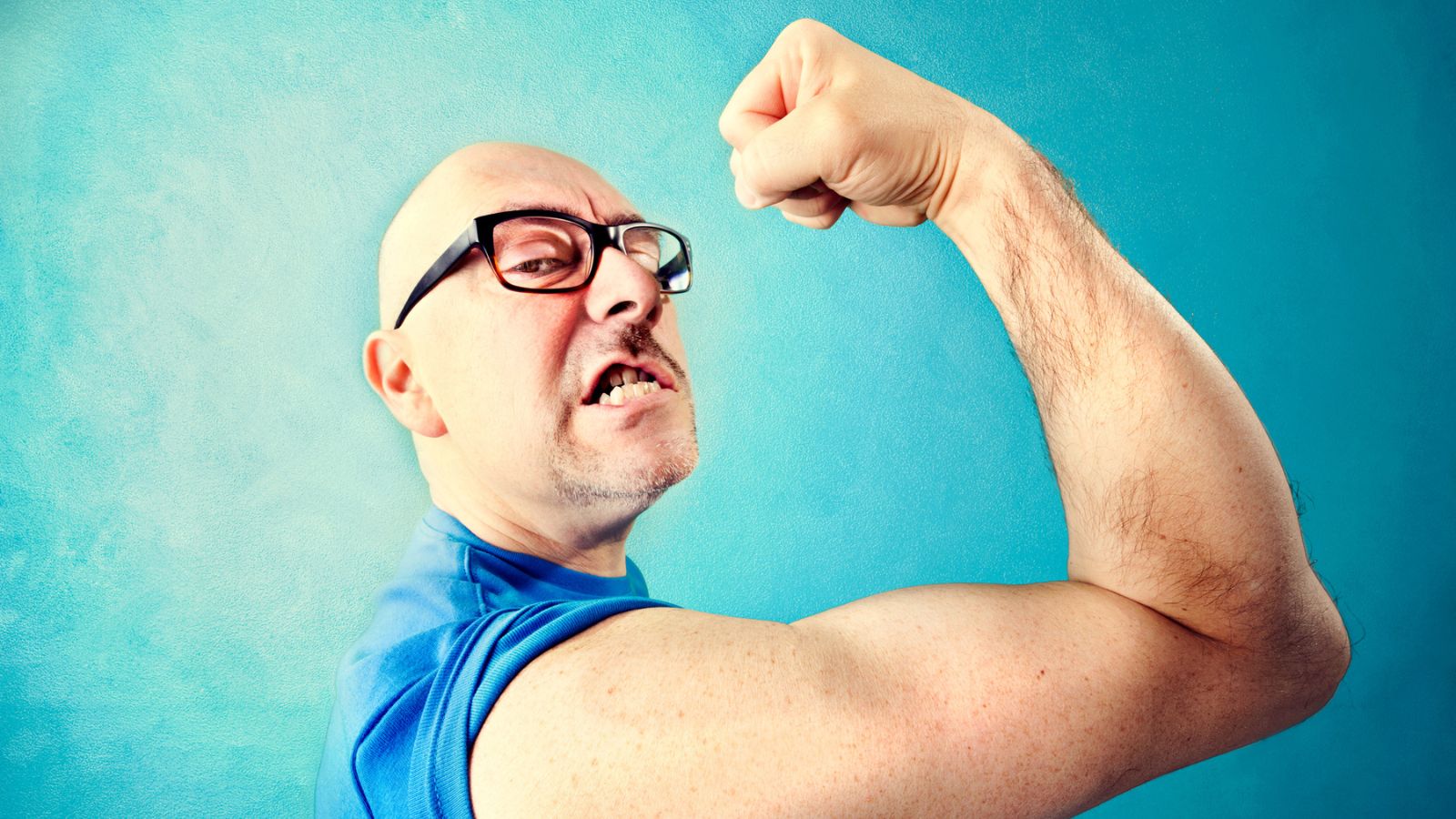 What are some of the most common ways people try to show off but really make themselves look ridiculous? Click below for 10 of them!
10 WAYS PEOPLE THINK THEY'RE FLEXING BUT ACTUALLY AREN'T
Source: Reddit.