A woman recently turned to Reddit about her messy family situation and a huge inheritance that's left her feeling conflicted. Should she share the money with the family she's all-but disowned? And with the sister who betrayed her? Read on for the full story – and to find out what she did.
OP Was Betrayed By Her Fiancé (and Sister)
The Original Poster (OP), a 25-year-old woman, begins by talking about her "high school sweetheart," who she was engaged to for 4 years. Her fiancé cheated on her with OP's older sister. When she found out, OP "went scorched earth [on] both of them."
Within 2 weeks of the 'incident,' her fiancé ended things with her sister and tried to get back with OP, but she didn't let that sway her.
Her Family Didn't Support Her
OP's parents sided with her to begin with, but her sister had a "nervous breakdown" and got "hospitalized" after OP's fiancé ended things with her.
They went easy on her sister as a result. So, instead of supporting OP, her parents tried convincing her it was "over now and [she] can't be mad forever." After that, OP decided to cut ties with the family and "went to grad school on the other side of the country."
Only OP's Grandfather Supported Her
OP's grandfather was furious when he learned how her family acted towards her. He disowned OP's sister and let her parents know exactly what he thought of their actions. From OP's perspective, he seemed like the only person who truly understood and had her back.
She Took Care of Him
Sadly, OP's grandfather got sick last year. She started working remotely so she could move back to be with her grandfather and take care of him. OP was heartbroken when passed away a few months ago. However, his passing was also a turning point in the debacle that's emerged with her remaining family members…
Her Grandfather Left Her Almost Everything
After he died, OP found out that her grandfather bequeathed almost his entire estate to her. He left her father a chunk of money "to cover a debt" and a little for some other relatives, too. But otherwise he gave everything to OP. He even wrote letters and left a video for his attorney detailing what was to be done with the inheritance.
As for OP, she had no idea her grandfather was so wealthy. She describes the sum she's set to inherit as "set for life money"…
Her Parents Aren't Happy
Unsurprisingly, OP's parents aren't happy with this unexpected turn of events. Seeing how "airtight" the will is, they're now asking her to "do the right thing" and distribute it evenly between the four of them. They say she doesn't need the money anyway – she makes "more than them combined and this would allow them to retire."
Likewise, her sister's in a bad place and "can't hold a job." If OP shares the inheritance, at least her sister would have something after they die…
OP's Torn
OP says she'd happily give up the inheritance if it would bring her grandfather back. But when it comes to sharing the estate with her family, she doesn't feel like they deserve her help. After all, had they been there for her all those years ago? Likewise, wouldn't she be going against her grandfather's wishes by helping them?
Redditors Were With OP
OP turned to Reddit for a fresh perspective. What do other people think she should do? As it happens, most supported OP's decision. One wrote: "Set your family connections on fire and walk away. That's what he would have wanted, and he granted you the means to do so. Walk tall, you've earned this."
Some Blamed OP's Father
Other Redditors justified her grandfather's decision: "Y'know what? Pawpaw's decision clearly isn't just a result of the sister's affair and the resulting fallout. For him to have gone to these lengths, he CLEARLY knew what kind of person his son is…Accept that money guilt free."
What Do You Think?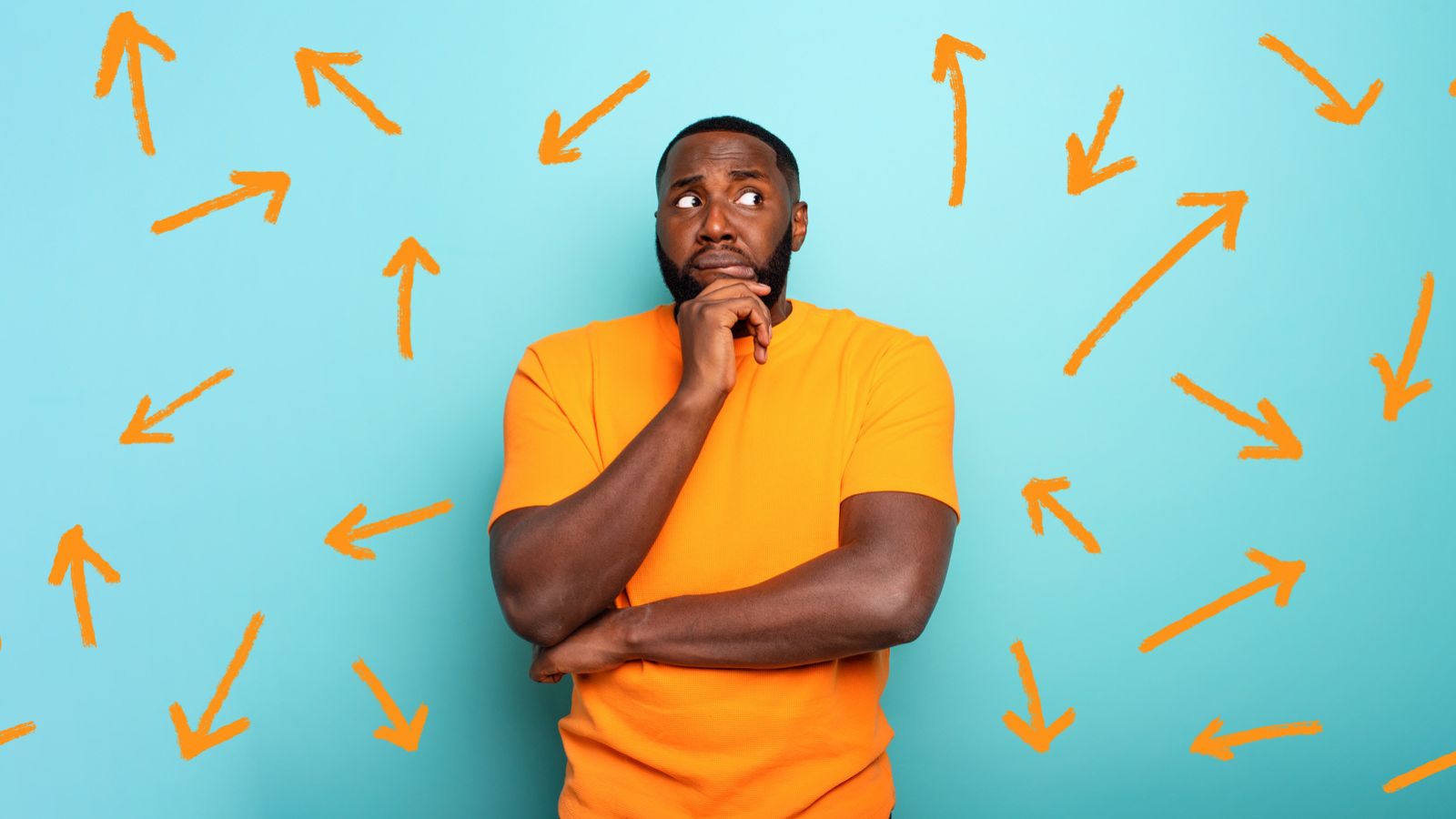 So what's your perspective on OP's situation? What would you do in her shoes? Would you share a life-changing sum of money, left to you by a loving grandparent, with a family you'd disowned years ago? Or would you take it and run without a shred of guilt? Drop a comment with your thoughts.
MORE ARTICLES LIKE THIS COMING UP:
Her Ex Abandoned Her When She Got Pregnant, Then Tragedy Struck Again. When He Turned Back Up, He Was Devastated. But Had She Done Anything Wrong?
He abandoned her when she got pregnant. Months later, he showed back up, wanting to see their child. He didn't know tragedy had struck. Here's the story:
HER EX ABANDONED HER WHEN SHE GOT PREGNANT, THEN TRAGEDY STRUCK AGAIN. WHEN HE TURNED BACK UP, HE WAS DEVASTATED. BUT HAD SHE DONE ANYTHING WRONG?
Her Husband Bought Her a "Special" Dress to Wear In Front of His Friends While She Served Them Drinks. He Says She's Uptight For Refusing to Wear It. But She's Not, Right?
Her husband bought her a mini dress and "special accessory" to wear in front of his friends. When she refused to wear it, he accused her of being too uptight. But she doesn't think she's being unreasonable. Is she?
HER HUSBAND BOUGHT HER A "SPECIAL" DRESS TO WEAR IN FRONT OF HIS FRIENDS WHILE SHE SERVED THEM DRINKS. HE SAYS SHE'S UPTIGHT FOR REFUSING TO WEAR IT. BUT SHE'S NOT, RIGHT?
His Brother's Pregnant Teenage Girlfriend Threw Away the Dinner He'd Cooked for Them. He Was Livid. Was He Wrong for How He Responded?
What would you do if you cooked dinner for your brother and his pregnant teenage girlfriend, only for her to complain about the meal, demand something else, and then throw your leftovers in the trash? Here's what one guy did (and how it didn't go down well with anyone…).
HIS BROTHER'S PREGNANT TEENAGE GIRLFRIEND THREW AWAY THE DINNER HE'D COOKED FOR THEM. HE WAS LIVID. WAS HE WRONG FOR HOW HE RESPONDED?
His Wife's Forever Giving Money to Her Low-Life Ex-Husband and Son. Now She Can't Afford Her Share of a Vacation. Was He Wrong to Cancel It?
After giving her ex-husband and adult son even more money, she couldn't afford her share of an upcoming vacation. Instead of paying for her, though, he chose to teach her a lesson. Here's the story…
HIS WIFE'S FOREVER GIVING MONEY TO HER LOW-LIFE EX-HUSBAND AND SON. NOW SHE CAN'T AFFORD HER SHARE OF A VACATION. WAS HE WRONG TO CANCEL IT?
She Took One Look at the Engagement Ring and Thought He Was Joking. Now She's Not Talking To Him. Did He Do Anything Wrong?
She said yes when he proposed, then thought it was a prank after taking a proper look at the engagement ring. Now she isn't talking to him. Here's the full story.
SHE TOOK ONE LOOK AT THE ENGAGEMENT RING AND THOUGHT HE WAS JOKING. NOW SHE'S NOT TALKING TO HIM. DID HE DO ANYTHING WRONG?
The images in this article are for illustrative purposes only and in no way represent the people in the story.
Source: Reddit.