Imagine a career where you not only earn a paycheck but also explore new places and cultures around the world. It might sound too good to be true, but for some lucky professionals, it's a reality. And the best part? It could be yours too! Below is a list of 17 high-paying jobs that offer the incredible perk of frequent travel:
17. Long-Haul Airline Pilot
This list is full of jobs for which you don't need any special skills or qualifications. Alas, airline pilot is not one of them. If you're willing to invest tens of thousands of dollars to train, though, becoming a long-haul pilot is an incredible way to visit the world's most iconic destinations and earn serious money as you go.
16. Travel Agent
Yes, they still exist! While travel agents aren't as omnipresent/essential as they once were, many people still rely on them to find and book vacations. You don't need any special certificates to become one, either. And, when you land a job, you'll often receive paid trips to the locations/hotels/resorts you recommend to customers.
15. Travel Nurse
Obviously, you can't just waltz into a nursing job. But if you're already registered/qualified – or are willing to train – then travel nurse roles would be a perfect way to indulge your desire to travel while also earning great money. Usually acquired through a staffing agency, you can work temporary nursing jobs all over the world (subject to licensing requirements in the country).
14. Freelance Writer
If you can string a sentence or two together, then freelance writing is another popular travel job to consider. A top digital nomad job (i.e., you can do it wherever there's an internet connection), you don't need any special qualifications. Assuming you have a willing client, you can technically get started right now. Expect it to take time to master the craft and acquire a regular client base, though. Income potential increases with experience and demand for your services.
13. Marketing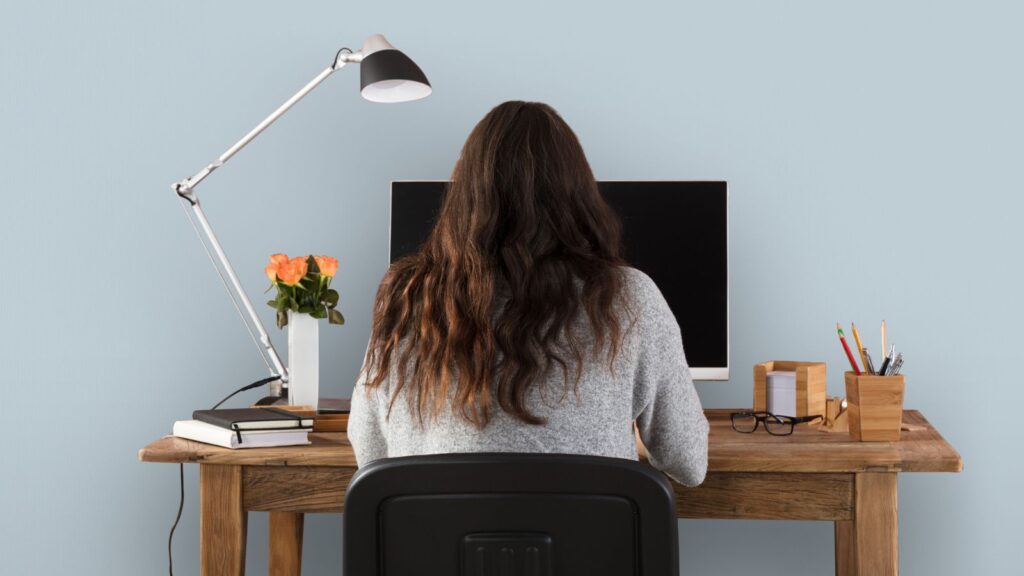 Marketers don't have to be confined to an office. It's a skillset you can take anywhere – working with the same clients, just from different countries. Even better, the pay can be fantastic. Whether you work for yourself or a remote company, you can travel, work, and earn an impressive income.
12. Travel Blogger
Travel blogging is arguably the ultimate travel job. The whole shtick boils down to having adventures and writing about them online! You can do it from anywhere and earn serious money at the same time. It's not easy, though.
Anyone can start a blog, but it takes years of hard work with minimal reward to grow it to the point it makes good money. For that reason, the income potential varies enormously.
11. Influencer
If you can amass (or have already amassed…) a large and engaged following on social media, then you can leverage that attention to earn good money from brands.
It's probably the cushiest job that's ever existed in human history. But competition is stiff. Because of the perks on offer, it seems like almost everybody wants to be one. Expect it to take years of consistent frequent posting of quality valuable content.
10. Teaching English Abroad and/or Online
Teaching English overseas is a far more accessible/realistic travel job. You'll need a viable qualification to be eligible for the roles, but basically anyone with a strong command of the English language can do it. As soon as you have the qualification, you can apply for positions around the world.
The pay won't be anything too special, but you might have accommodation included. Likewise, you'll probably be working in places where that money goes a lot further thanks to differences in currency.
9. Instructor
Ski instructor. Skydive instructor. Scuba diving instructor. Yoga instructor…You name it, and "instructing" jobs can be another excellent way to earn money traveling. You'll need to be proficient at whatever it is you're instructing, of course, as well as hold a relevant qualification. But if you tick those boxes you can take your skillset almost anywhere.
8. Graphic Designer
Graphic design is one of the most popular traveling jobs. Why? You don't (technically) need official qualifications to land the roles/find paying clients. Second, it's a job you can do anywhere – not to mention one that employers often encourage people to do remotely. And third, it can be lucrative.
7. Freelance Photographer or Videographer
Freelance photography/videography is similar to freelance writing in the sense anybody can do it from anywhere. You'll need the gear, of course. But once you've bought all that and become proficient with it, you can start looking for clients. Again, that bit can take time. And what you earn will vary a lot with it.
6. All Things Coding
Anything coding-related can be turned into an incredibly lucrative travel job. Web development, software development, website design, app development, and computer programming are a few that come to mind. With a solid internet connection, you can do them from anywhere and make exceptional money.
5. Manual Labor
When most people think of travel jobs, they picture someone on their laptop next to the pool. Obviously, that's not what manual labor involves! Yet there's no denying that it's a viable, accessible, and fairly lucrative way to earn an income overseas. Places like Australia pay good money for construction workers, for example.
4. Bartender
Another skill that's in high demand overseas – especially in resorts and tourist destinations – is bartending. If you have experience in bars and know how to make a good cocktail, then you can often walk right into a job. With tips thrown in, you can earn good money this way, too.
3. Cruise Ship Worker
Cruise ships are basically floating cities, so there's no shortage of potential jobs available aboard these enormous vessels. From housekeeping and entertainment to working behind the bar and organizing guest excursions, there should be something you can do without needing to retrain or gain additional experience.
Better still, all your basic living expenses are covered. On top of your salary, it's an effective way to earn (and save) money while traveling to exotic destinations.
2. Yacht Crew
Talk about dreamy work locations. Yacht crew members spend their days performing a wide range of jobs aboard these multi-million dollar boats. You work as a team, often get bed and board included, and end up wherever the yacht owner wants to go – which is inevitably somewhere beautiful and sunny.
1. Your Current Job, Remotely
Lastly, if you work in a field that lends itself to remote work, why not talk to your current boss about doing your current job remotely instead? That way, you can take it anywhere, avoid any gaps in employment, and travel the world on your current salary. Ultimately, if your current boss doesn't let you, you could start looking for one that does…
READ MORE ARTICLES LIKE THIS:
Brave or Stupid? 10 Deadly Outdoor Activities Not for the Fainthearted
Looking for an adrenaline rush in the great outdoors? Here are 10 of the most dangerous outdoor activities you can do today.
BRAVE OR STUPID? 10 DEADLY OUTDOOR ACTIVITIES NOT FOR THE FAINTHEARTED
10 Disturbing Secrets People Discovered About Their Friends or Family Members
Have you ever thought you knew someone, only to discover something that totally changed your opinion of them? Here are 10 disturbing secrets people on Reddit found out about their loved ones.
10 DISTURBING SECRETS PEOPLE DISCOVERED ABOUT THEIR FRIENDS OR FAMILY MEMBERS
10 Things Only Wealthy People Know About the World
What can rich people do that poorer folks can only dream of? Find out by clicking below!
10 THINGS ONLY WEALTHY PEOPLE KNOW ABOUT THE WORLD
How Hard Is It For Men to Make Over $100k Per Year These Days? 12 Perspectives Worth Seeing
Are you a guy who's desperate to earn six-figures? Want to know how difficult it'll be to get there? Find out from people already earning that salary by clicking below!
HOW HARD IS IT FOR MEN TO MAKE OVER $100K PER YEAR THESE DAYS? 12 PERSPECTIVES WORTH SEEING
10 Best Purchases Under $50 That Will Change Your Life for the Better
You don't have to be a millionaire to live a fantastic life! Here are 10 super affordable items that prove it.
10 BEST PURCHASES UNDER $50 THAT WILL CHANGE YOUR LIFE FOR THE BETTER